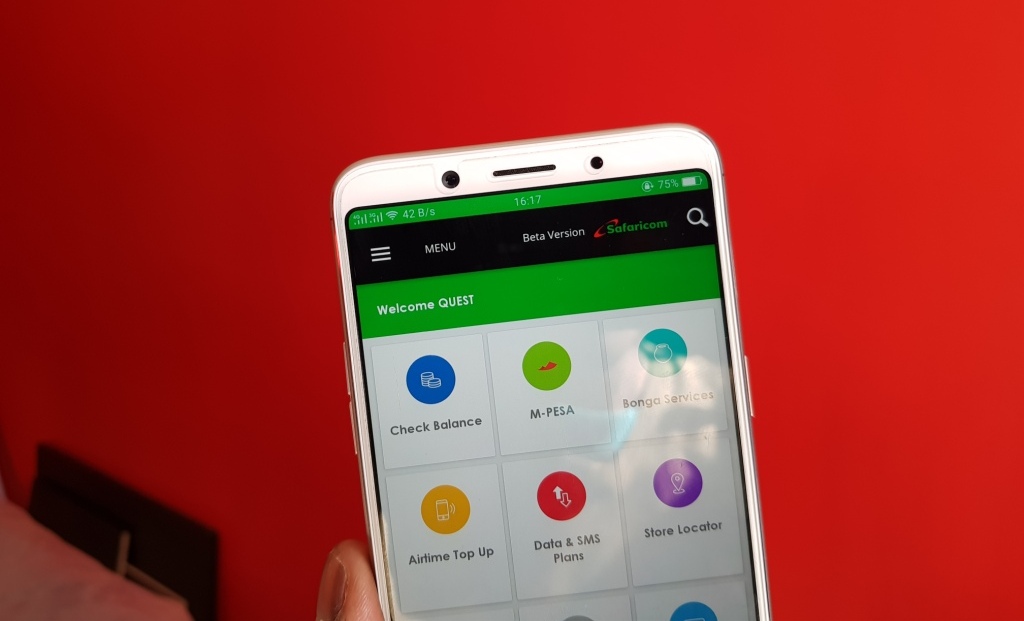 afaricom has updated the mySafaricom app (the beta version at least) with new features and one of them lets you reverse M-Pesa transactions using the app. If you have ever sent money to the wrong person, then you know the process of reversing the transaction is not the smoothest one. Over the years, Safaricom has simplified the process that was way too complicated back in the day.
From today, if you happen to send money to the wrong person, you can reverse the transaction easily using the mySafaricom App. I am a big fan of this app as I find it a better option, pun intended. You can use the app to find the different services Safaricom offers and is user friendly compared to the STK menu.
The option to use mySafaricom app to reverse a transaction is available on the latest version of the app, version 1.4.0.8 (available in beta), on the Google Play Store. You can get the updated app here.
How to Reverse M-Pesa Transactions Using the mySafaricom App
SO, how do you reverse a transaction? Well, the process is simple and you can complete it in less than a minute.
Open mySafaricom App
Navigate to the M-Pesa Menu
Tap on the 'Mini Statement' Menu at the bottom of the display.
From the mini statement, tap on the green arrow (on the right) on the transaction you want to reverse.
You will get a prompt asking you if you really want to reverse the transaction, tap yes and you are good to go.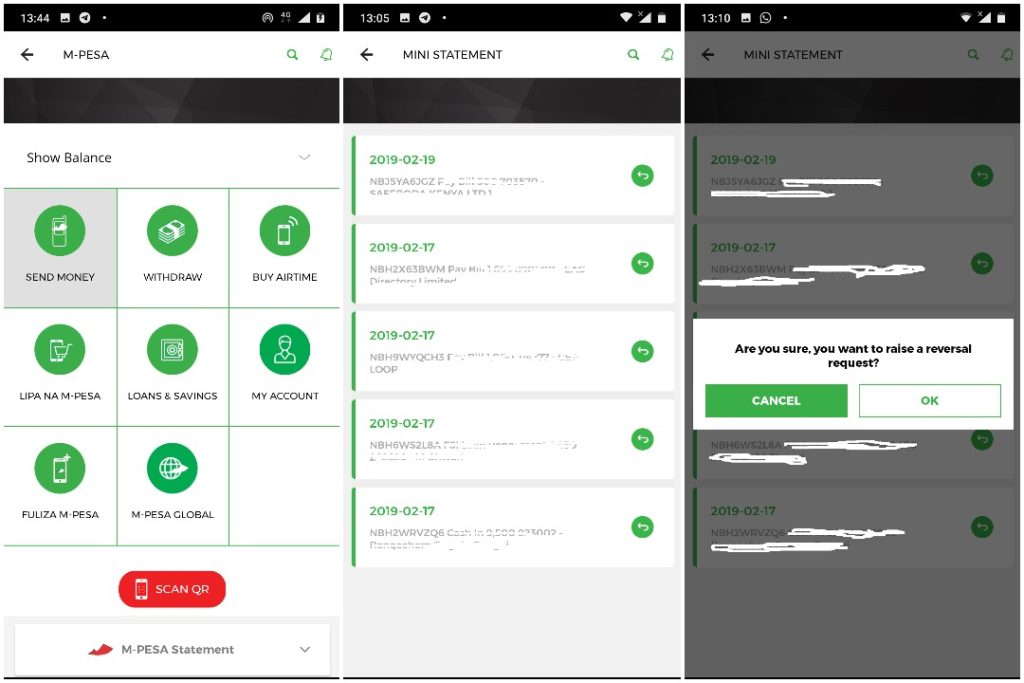 Prepaid Usage Statement
Besides M-Pesa reversals through the app, the update also lets users see their last 10 transactions and any charges they incurred.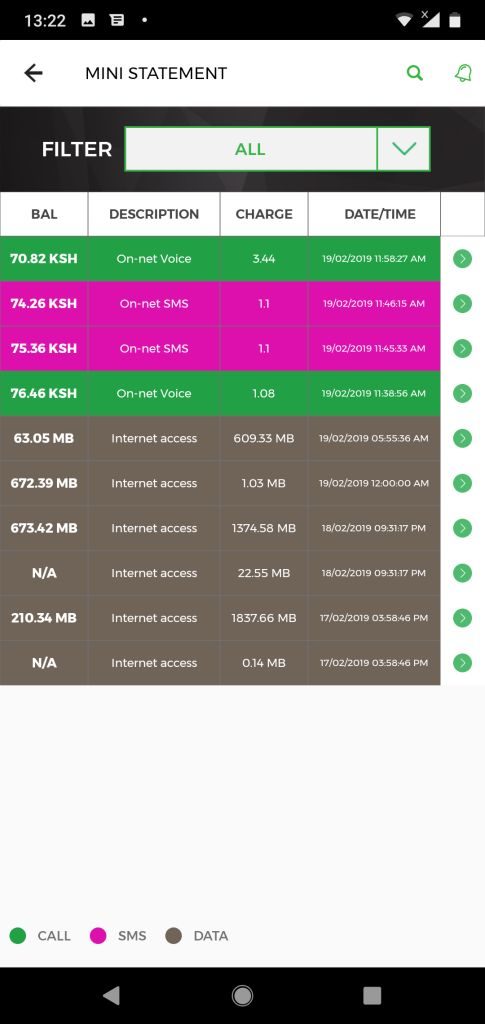 You can access the prepaid usage statement through the 'Çheck Balance' Menu. If you have the 'Platinum UI' version of the mySafaricom app, you can access this by tapping on the Menu at the top right section and then tap on 'My Bill', you will see the Prepaid Usage Statement.
Now Read: What You Need to Know About the New "All in One Monthly Bundles" From Safaricom