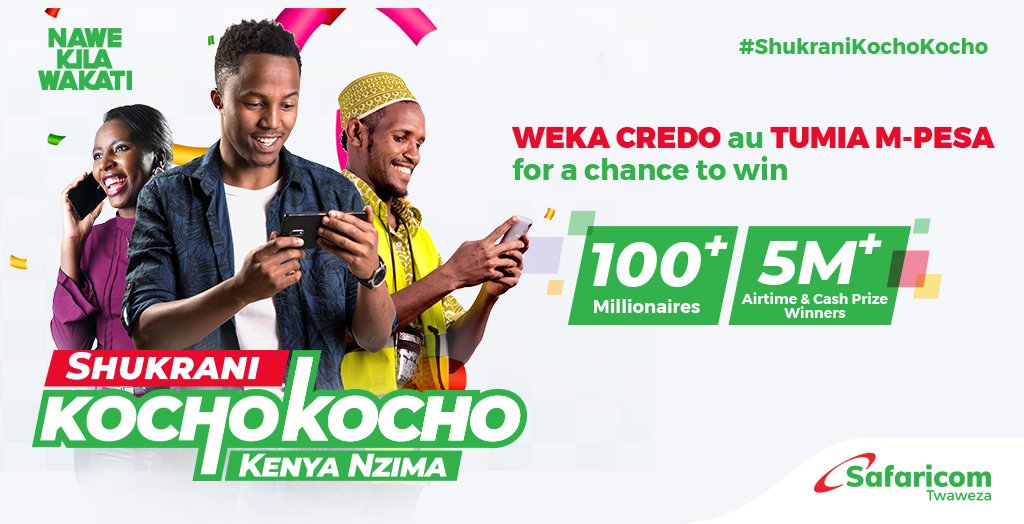 Earlier today, Safaricom launched the Shukrani Kochokocho Promo that seeks to reward its customers. Safaricom says this is its largest promotion campaign that will see it give away millions of shillings among during the 10-week campaign period. Since this is a new campaign, I thought I should highlight some of the things you need to know about it.
Who's Eligible?
Before you get excited about this campaign, it is good to know if you are eligible or not. The promo is open to all Safaricom subscribers above 18 years. Yes, you have to be an adult to be part of this and in addition to that, you should not be a corporate and SME and roaming subscribers as those are not eligible.
"The Shukrani KochoKocho Kenya Nzima campaign seeks to celebrate and reward our more than 29 million customers for their continued loyalty. It further reiterates our commitment to provide our customers with relevant products and offers in line with our promise of 'Nawe Kila Wakati'," said Sylvia Mulinge – Chief Customer Officer, Safaricom.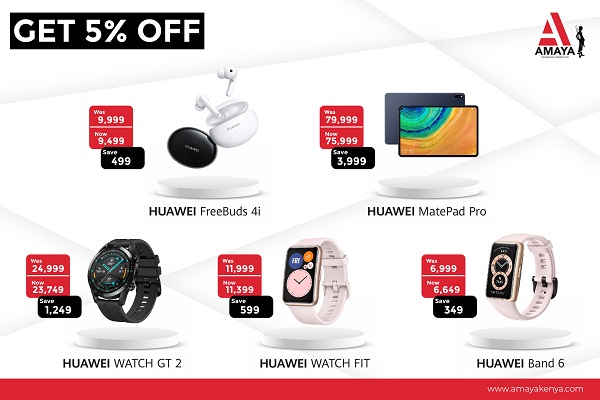 Campaign Period
The Safaricom Shukrani Kochokocho Promo has kicked off and will run from today (February 19) all the way to April 28, 2019. That is a total of 10 weeks.
How to Enter and Checking Entries
You are automatically enrolled to this competition, no need to subscribe manually as it has been done for you. Every time you top-up with Ksh 20, you earn ten entries towards this competition. You will also get one entry for every Ksh 20 you transact on M-Pesa.
Qualifying M-Pesa transactions include sending money, receiving money from a business, transfers from a financial institution to M-Pesa, and all Lipa Na M-PESA transactions.
You can check your entries and everything related to this campaign by dialling *456#. You can even opt-out or mute notifications through this. Through this code, you can also change your location if you wish to do so. Your location is set at the beginning of the campaign but there is an option to change that. The region or location will be important in the rewarding of customers as you will see below.
What's at Stake?
So, what exactly is at stake with this Kochokocho campaign? Safaricom plans to reward more than 5 million customers across the country with more than Ksh 250 million in prizes. In addition, more than 100 Safaricom customers will walk away with a KES 1 million cash prize each.
I told you that the regions will be key when it comes to the rewards and here is how. There will be eight winners from each of the eight regions walking away with Ksh 1 million every week. In the finale, one winner from each of the 47 counties will walk away with Ksh 1 million. What this shows is the region you are in plays a role in you inching closer or further to the 1 million shillings.
"We have structured the promotion to represent the diversity of the country by ensuring that we reward a millionaire in each county," said Sylvia.
"Safaricom will hold an additional ten weekly draws for each of the regions which will see more than 500,000 customers win cash prizes of KES 1,000. More than 5 million customers will also stand to win daily airtime prizes," the company said in a statement.
Aim of The Competition
The main aim of this competition is to, plain and simple, get you to use Safaricom product and hopefully win something while at it.
Now Read: You Can Now Reverse M-Pesa Transactions Through the mySafaricom App, Here's How