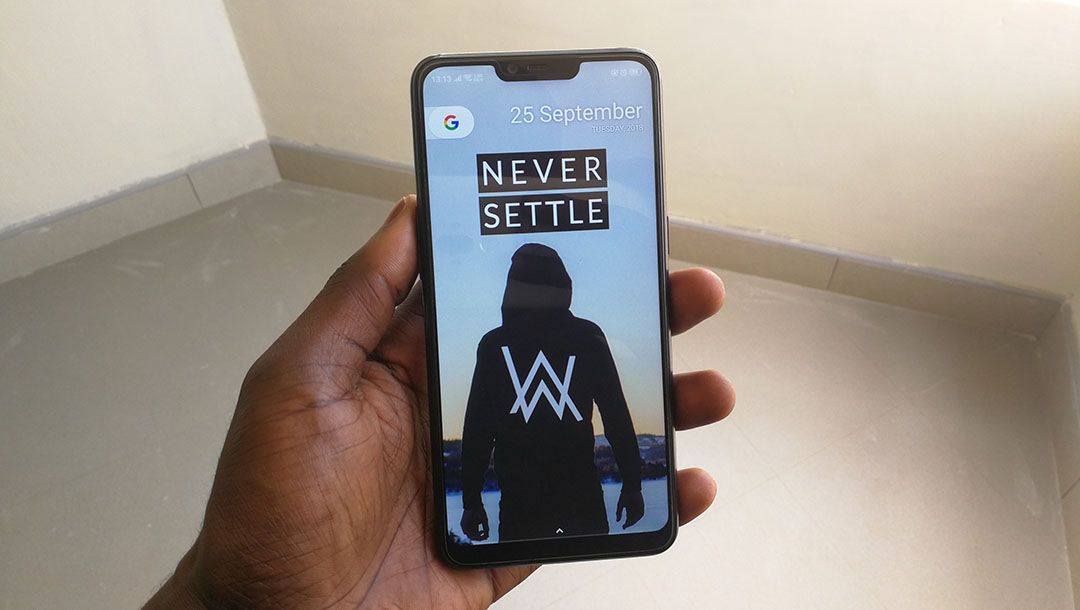 If you are looking for a smartphone under Ksh 20,000 to buy, the OPPO A3s may be on your radar. The phone is available in Kenya for as low as Ksh 16,500 (on Jumia). OPPO is very vocal when it comes to devices in the F series (F3, F5, F7, F9) but the company has been quiet with the A3s. This sort of makes sense as the F series devices are its flagship devices and they are usually more expensive. The OPPO A3s on the other hand is cheaper than most devices we see from the company and maybe it sells so well that the company did not see the reason to allocate a bigger marketing budget.
Before we get into this review, it is important to understand that the OPPO A3s should not be compared to the company's flagship devices (in the F series). It stands on its own targeting a different customer base from what I have figured out. It is aimed at those who still want an OPPO phone but are not willing to spend money on the more expensive devices.
In this review, I will try and share with you my experience using the A3s, how it compares to other OPPO phones on the market and if it is device worth buying. I used the OPPO A3s for over three weeks and this is what I found out about it.
Design and Hardware
Plastic back, Boxy, Stylish Design
If you have ever used or seen a smartphone from OPPO, then you know that the company nails it when it comes to design. The company has always done a good job in this department and the A3s is not any different. It has a simple and boxy design that I love. With most manufacturers opting for curvy design, the one on the A3s is refreshing.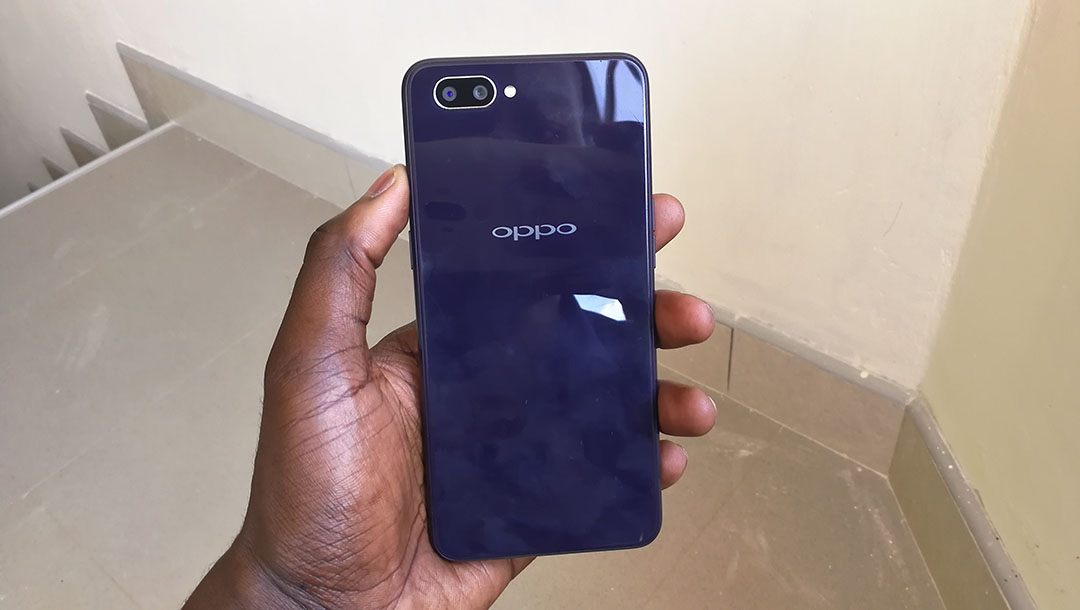 The OPPO A3s has a 6.2-inch display so it is not small in any way. Even with the 19:9 aspect ratio, the phone is still huge but is not uncomfortably huge. I can easily carry it around and even use it with one hand in most situations. Keep in mind that how comfortable or uncomfortable it is to carry this phone around will depend on how big or small your hands are. If you have bigger hands, carrying this phone around will not be an issue. I have to mention this as you will be spending most of your time with the phone in your hands and how that experience is or will be is something to consider before buying it.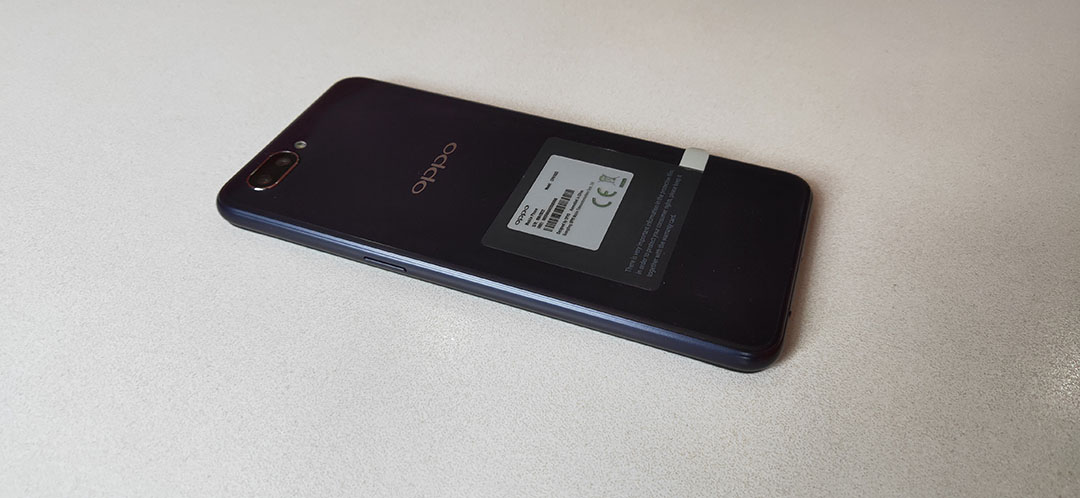 As for the build quality, the OPPO A3s is quite good. The back is made of plastic but the phone does have a metallic frame on the sides. The back is shiny and this may trick you into thinking that it is made of glass when you looks at it but it is actually plastic. When using it, this plastic back does not feel cheap or out of place and this impressed me.
Display
6.2-inch, 720 x 1520 pixels
As I have mentioned above, the OPPO A3s comes with a 6.2-inch screen. On paper, this sounds like a gigantic phone but I did not notice this during my review period. Keep in mind that I have used phones with bigger displays so this size was perfect for me. The 19:9 aspect ratio makes this size manageable but will take some getting used to if you are coming from a phone with a smaller screen.
The display on the OPPO A3s has a 720p resolution that is good enough for basic users. If you are very specific about the display resolution of your phones, you may be disappointed with this but I did not have a major issue. Unless you like watching Full HD videos or like displays with higher resolutions, you will not notice that the A3s has a 720p display and you will not have any issues with this display.  I gets the job done as you expect it to and that is what most people want.
Above the display, you do get the notch that some people hate with passion. You cannot hide this notch so you will have to deal with it as you use the phone. The company can fix this with a software update but it is there for now. The notch does not add any value to the phone except for it being a cut out for the selfie camera, earpiece and a few sensors. The notch has not affected my experience so far and it is something that you will get used to quite fast. At first it definitely looked out of place but the more I used the phone, the more I got used to it. Even with that said, I still hold my opinion that most notches on Android phones are ugly and unnecessary. Just look at what manufacturers such as Samsung have done as far as bezels above the display are concerned.
The display on the OPPO A3s is very responsive and is easy to use indoors and outdoors. It easily adapts to ambient light and adjusts the brightness accordingly. It does this really fast compared to most other phones within its price range.
Software and Performance
2GB RAM, 1.8GHz Snapdragon 450 processor, 16GB storage Adreno 506 GPU
How the phone performs is one of the most important aspects of any smartphone. Afterall, you do not want to buy a device that takes a century to load apps or to navigate through different apps. The OPPO A3s is powered by a Snapdragon 450 processor that is paired with 2GB of RAM and 16GB of internal storage space.
The phone comes with Android 8.1 out of the box and this has been customized to look like iOS. The company is calling this customized UI, Colour OS, and the One on the A3s is Colour OS version 5.1. I am not a big fun of Colour OS and how is tries to copy iOS but it has some features that make it useful.
PS: If you really hate Colour OS, you can always download something like Nova Launcher and use that instead.
One thing I like about Colour OS is that it does not feel heavy as it has been fine tuned for a smoother experience. This is something some other manufacturers have not been able to achieve and OPPO should be commended for it.
The 2GB of RAM used on the A3s is not the most ideal one the company could have used on this phone. You will notice this the moment you start opening heavier applications (including Instagram) and multitasking. The phone really slows down and this may be an issue depending on what you expect from your phone. I am not sure why the company has not gone with a bigger RAM as most devices it competes with have 3GB RAM or bigger.
Even though the A3s is not the best when it comes to performance, I still tried installing Asphalt 9 and I could play that game without any issues. It did a good job here and this makes me wonder why some apps like Instagram were just horrible.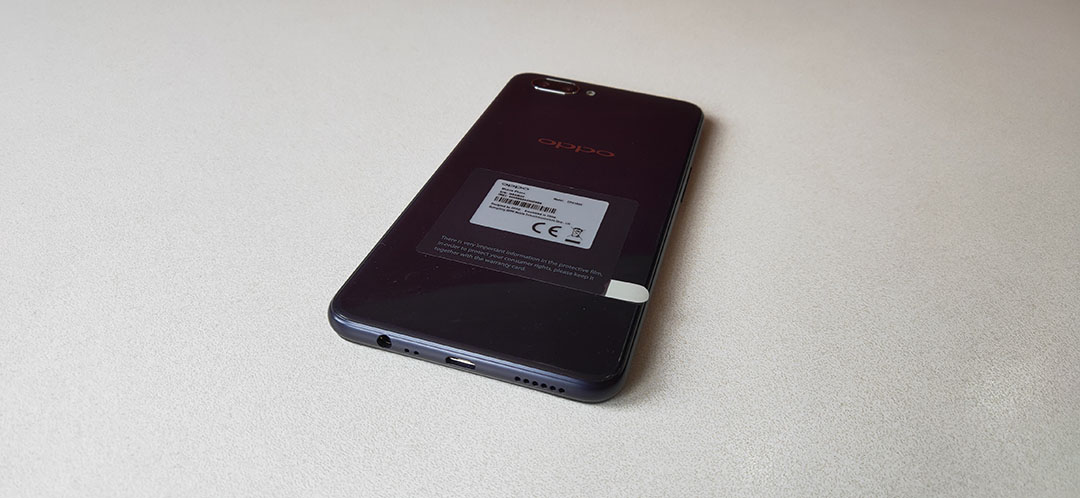 The 16GB of storage space used on the OPPO A3s is tiny and you will definitely need a microSD card when using this phone. The good thing is that the phone comes with a dedicated microSD card slot that can support a 256GB card. Most of the space will be taken up with the OS and some of the pre-installed apps. Speaking of pre-installed apps, there are some like Music party and Game space that I did not get to work and could not uninstall and I am still wondering why they are there in the first place.
With storage space running low, I constantly got notifications to delete some text messages as the space was too low. I also got notifications to delete some files when the remaining space was 1GB or lower. This sounds good but is annoying as I could get these notifications every so often even though I have enough space at the time. If you are going to buy the A3s, consider getting a MicroSD card to store your files as the internal storage space is just not enough.
Face Unlock
The OPPO A3s has face unlock but does not have a fingerprint scanner. Face unlock was really first and accurate most of the times. I would have preferred to have both but I am not going t complain about that as what is there work well.
Using face unlock in the dark is also possible. This is not something you can say about most smartphones as is one of the things that make Colour OS stand out. When the lighting is not so good, the screen lights up to illuminate your face for face unlock to work.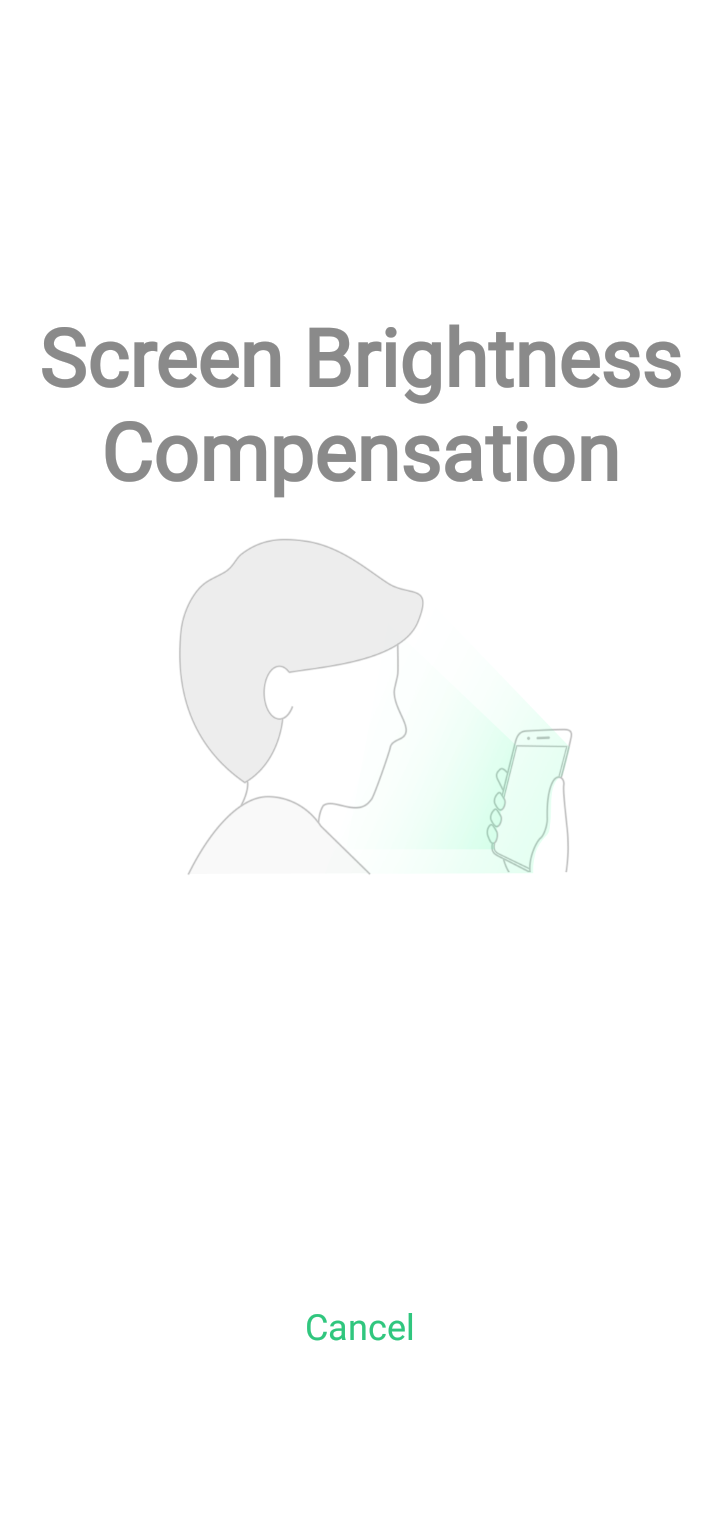 You can enable or disable this in settings but I found it useful that I had it enabled all the time. For your face to be illuminated perfectly, you will have to hold the phone closer to your face, closer than you would when in a good lit area. Given that the phone does not have a fingerprint sensor, this feature is very useful.
Also Read: OPPO A3s Specifications And Price In Kenya
Cameras
13MP + 2MP at the back, 8MP Selfie cam
OPPO phones are known for their cameras but do not expect that with the A3s. The cameras on the OPPO A3s are just meh. Yes, they do get good photos but I expected them to be better. The two back cameras do not stand out and I have seen better ones from devices that cost less. OPPO could have done a better job here given the fact that we have seen what the company can do from the other devices it has out there. The shots taken can still be shared online but they are not amazing enough to stand out.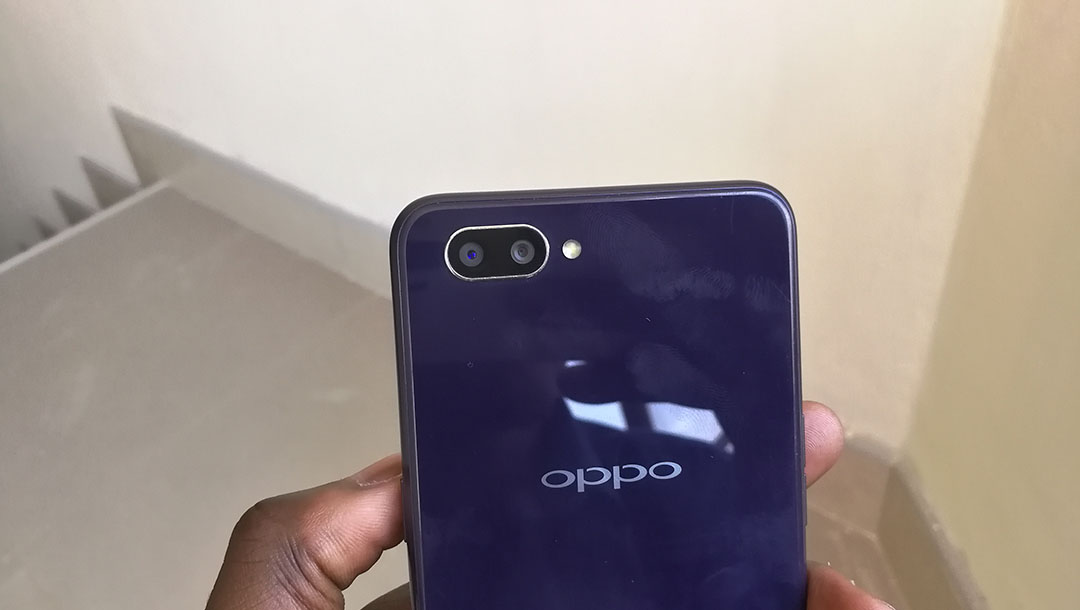 The selfie camera is a bit better but could also have been better. As expected, it has beauty mode and the company says this is AI beauty 2.0. It is surprisingly good if you want to get rid of all the blemishes on your face. If this is not your thing, you can still disable it and use the normal mode for a more realistic representation of your face. For me, beauty mode should be used when the lighting is not so good and disable when you are in a well-lit environment.
Check out some samples below.
The battery
4230 mAh
During my review period, the one thing I did not worry about is the battery running out. OPPO phones have always had long lasting batteries and this may be one of the upsides of Colour OS. In addition to Colour OS, the OPPO A3s has a 4230mAh battery that could easily last me for 2 days. If you are an average smartphone user, expect it to last longer that this. I was actually surprised how long it lasted and most of the times I would be looking for the charger in the evening (reflex) only to discover that I have more that 50% remaining and charging the phone was not a priority at that point.
The OPPO A3s does not support the company fast charging tech (VOOC) and you will have to sit around waiting for it to fully charge.
Conclusion
Worth it?
So, having used the OPPO A3s for that long, do I think it is worth getting? Well this is a tough question as the phone does some things really well but fails in other sectors. I am not happy with the performance of this device compared to other devices within its price range. Apps like Instagram tend to freeze a lot for some reason which is not good. The small storage space is also disappointing and the low storage space warnings are just annoying.
Colour OS is not the best UI out there but it has a ton of useful features embedded in it. I do not like how it looks but I love the features it avails to users. These are some of the features that make the overall experience good. The battery life was also impressive and better than I was expecting. If you hate smartphones that are always running out of battery in the middle of the day, the A3s is worth considering.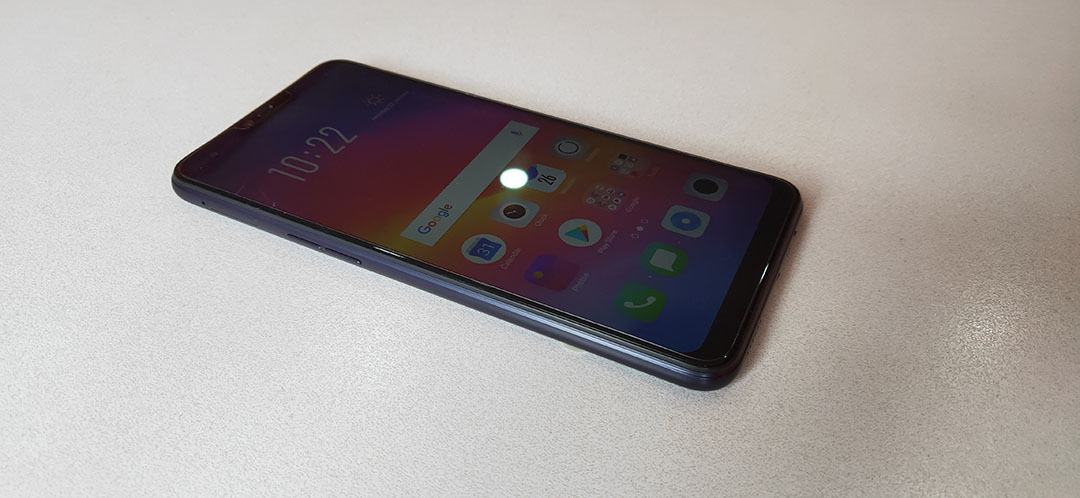 The phone's design is also impressive. The OPPO A3s is also available in two colour options of red and dark purple. I had the dark purple one that looks stunning in my opinion. OPPO has always made beautiful smartphones and the A3s is not different.
If you are thinking of buying the OPPO A3s for the cameras, the stop right there. Yes, OPPO phones have very good cameras but the A3s does not. You may want to consider the OPPO F5 Youth or any slightly expensive OPPO phone for that.
What I like
Design and Build Quality
Display (not the best but gets the job done)
Face Unlock
Colour OS features
Battery
What I did not like
Colour OS (it looks like iOS)
Cameras
Not the best performance
Low storage space
Also Read: The Infinix Note 5 Review