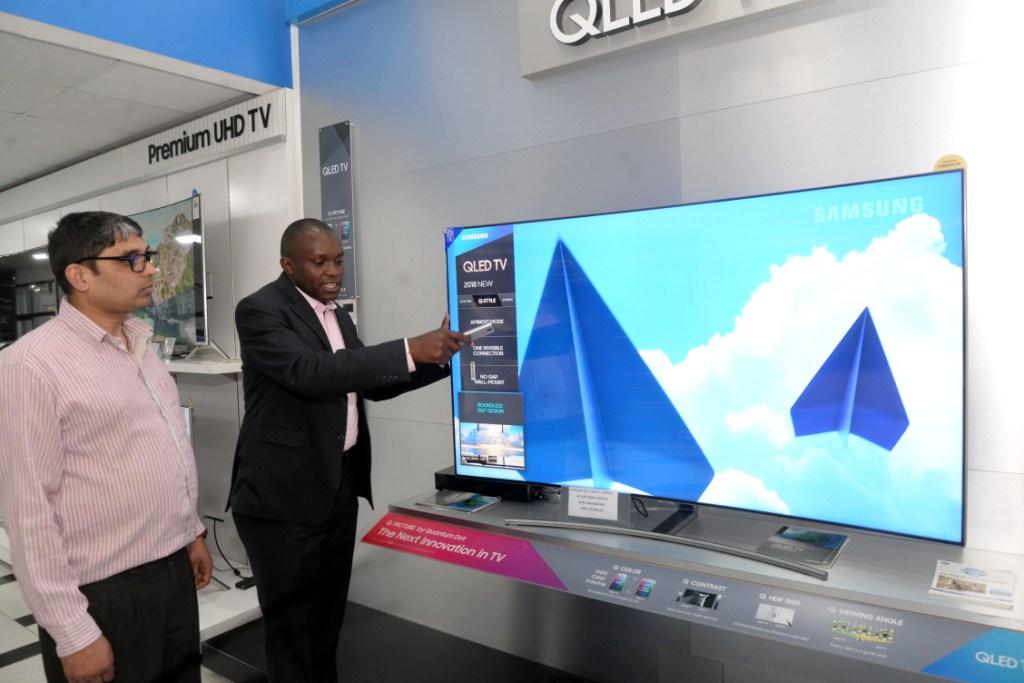 If you want the best technology when it comes to TVs, be ready to pay a higher price for that. This is evident with the 2018 Samsung QLED TVs that the company has just launched in Kenya. The recommended retail price for the cheapest model is Ksh 215,000 which is not cheap and is slightly higher when compared with what LG is offering for its cheapest 4K OLED TVs that are also available in Kenya.
The new Samsung QLED TVs were announced earlier this year and are in Kenya targeting customers who want the top of the range technology from their TVs. These TVs are not just tech products but are also designed for those who want something that looks good and they have the money to afford such a thing.
"The latest QLED TV is most definitely our most innovative yet. The 2018 line up is not only sophisticated for the modern day consumer but also minds the aesthetics of their space. Its features include improved picture quality, design, connectivity and intelligence, creating a truly limitless TV," said Samuel Odhiambo, Head of Consumer Electronics, Samsung Electronics East Africa.

When talking about Intelligence, Mr Odhiambo is referring to the intelligent voice assistant that makes it easier to search for things, flip channels, or even ask questions about the weather with your voice. As for improved picture quality, Samsung says that it turns light into colour through its Quantum dot technology for that. When looking for TVs with higher resolutions (4K and above), picture quality is key and this is what Samsung is aiming for.
Some of the new features with the 2018 QLED TVs from Samsung include:
Q Picture – This the company says allows you to see colour and detail as you do in the real world.
Q Smart – This makes it easy to connect to a wide range of smart devices from your fridge to your mobile. Through your TV, discover an intuitive way to take control of your home, and beyond.
Q Style – "which comes with the one invisible connection and a No Gap Wall Mount to keep your home tidier and seamlessly harmonized. Ambient mode which is only available in the 2018 models brings you a new TV experience and new life style. The feature allows the TV to elegantly display images as well as real-time information such as the weather or news. Its main intent is to match the TV with the interior décor and works best with mounted TVs, when users are not watching a show or movie," reads a statement from the company.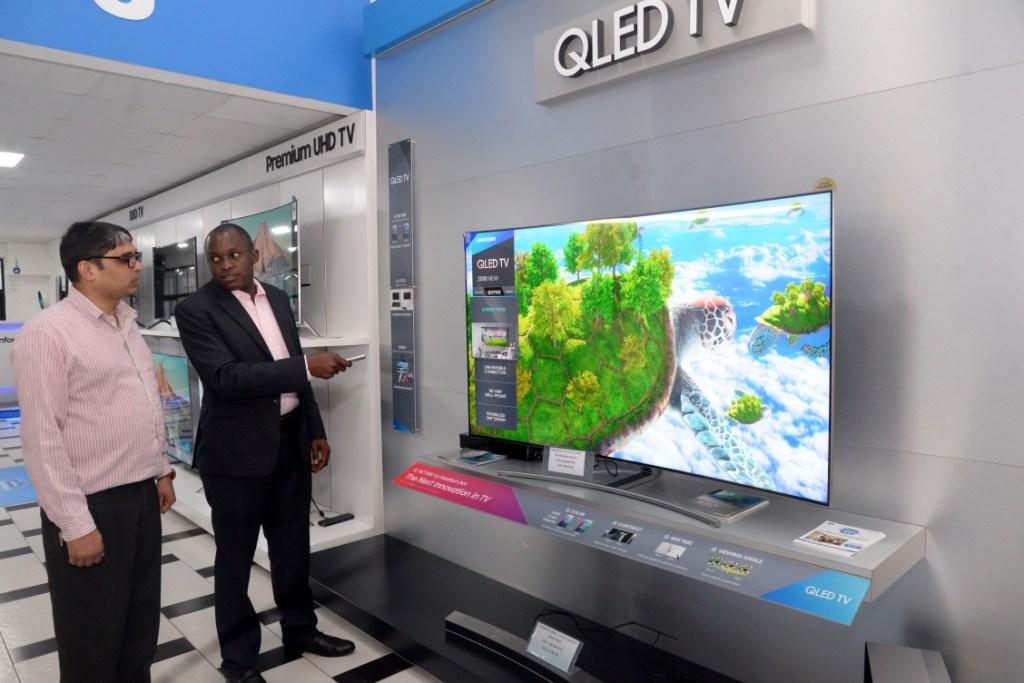 "Most TVs are turned off most of the time, so why not use this to show a beautifully decorative picture or some useful information instead of just being a black hole? Our new feature, ambient mode, lets you utilize the screen even when you are not watching anything on TV. You can use it to elegantly enhance your home or check the weather, news and time," said Samuel Odhiambo, Consumer Electronics Manager, Samsung Electronics East Africa.
The new QLED 2018 line up is now available at Samsung Brand Shops & Authorized dealers countrywide with the entry models priced at Kshs 215,000 to Kshs 399,000.
Also Read: What You Need To Know About The New LG OLED TVs