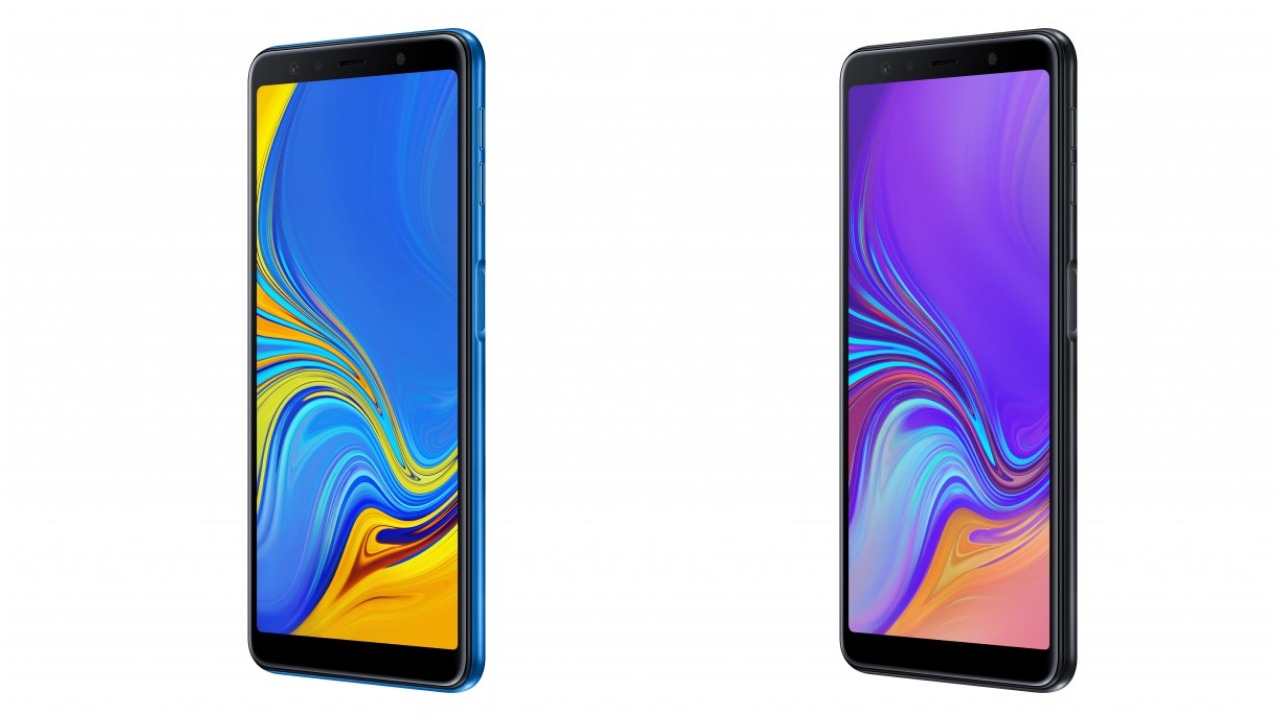 The Huawei P20 Pro announced earlier this year caught our attention with its triple camera set up at the back. Huawei was one of the first smartphone manufacturers to release smartphones with dual cameras and now it is leading the way with the triple cameras.
Other manufacturers are not sitting around and letting Huawei have all the attention. They too are working on their own devices with triple cameras and one company that is ready to hit the market is Samsung.
The Korean company has announced the Samsung Galaxy A7 (2018), its first smartphone with three cameras at the back. The phone should cost a fraction of what Huawei is offering the P20 Pro at.

The Samsung Galaxy A7 (2018) comes with a 6 inch Super AMOLED display with a resolution of 1080 x 2220 pixels. And before you ask, no it does not have a notch. This is something I feel like I have to mention as most smartphones announced this year have the notch which should not be there in the first place.
Powering the Galaxy A7 (2018) is a 2.2 GHz octa-core CPU but the company is yet to reveal the exact chipset it is using. As for the RAM, we are getting two options, either 4GB or 6GB. The 4GB variant will have either 64GB or 128GB of space while the 6GB model will have 128GB of space as standard. The phone will come with Android 8.0 out of the box with Samsung Experience UI on top. For biometrics, there is a fingerprint scanner on the right side of the phone.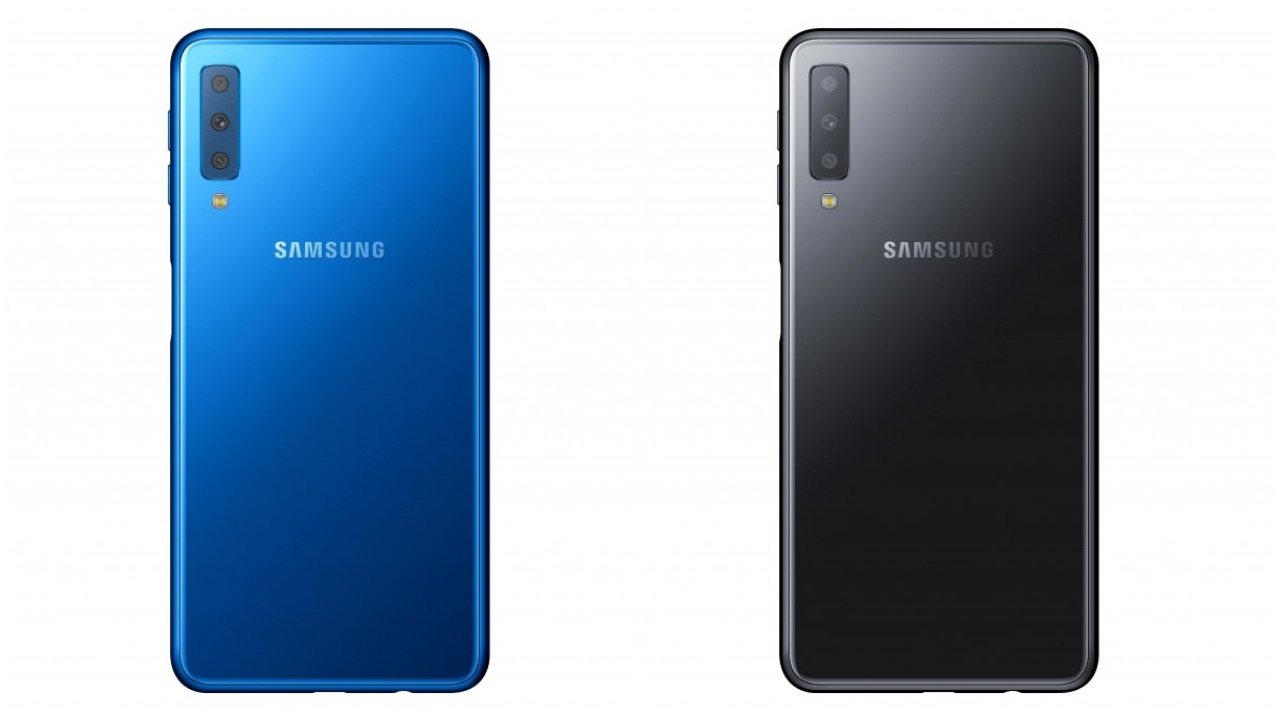 Now to the cameras, there is a 24MP sensor with an  f/1.7 aperture, an ultra-wide 8MP one with f/2.4 aperture and the last one is a 5MP depth sensor unit. This combination does not look so bad on paper but real world photos will be able to tell us the whole story.
The phone comes with a 3,300 mAh battery and will be available in black, blue, gold and pink.
The Samsung Galaxy A7 (2018) will be launched in select markets later this year and we will know about its price then.
Also Read: The Samsung Galaxy Note 9 Is Now Available In Kenya For Ksh 104,999 'Only'