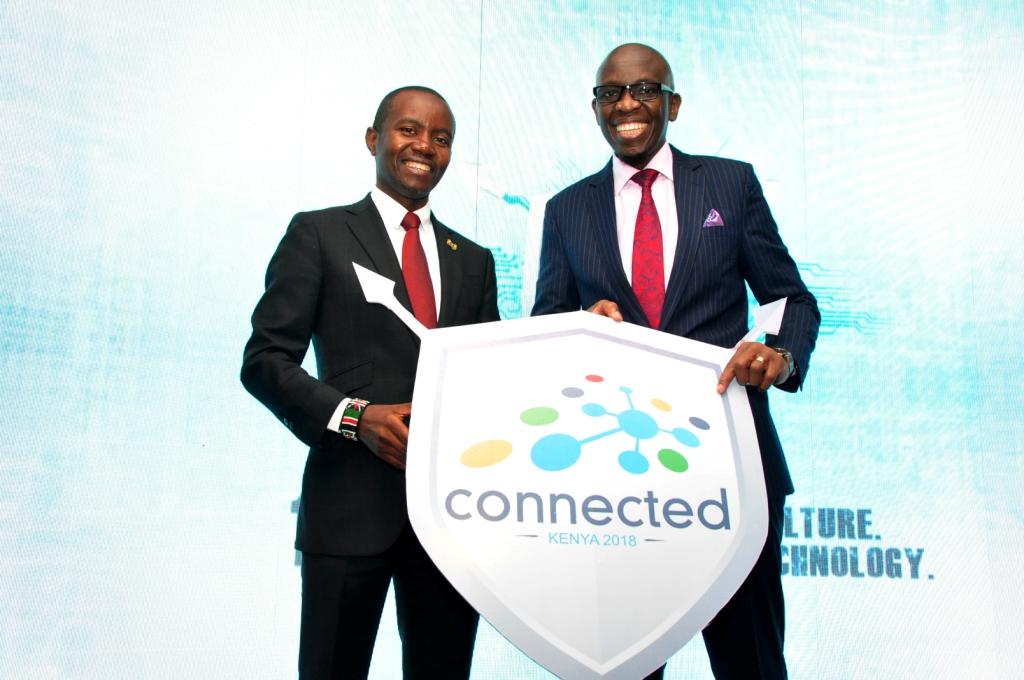 Telkom is this year's title sponsor at the Connected Kenya Summit, scheduled to take place at the Bomas of Kenya, Nairobi, from 22nd to 24th October 2018.
Now in its tenth year, the Summit is a platform that brings together industry players from the Private and Public Sector to exchange ideas on the enabling role of ICT in service delivery.
"Our focus for the 2018 Connected Summit is the Big 4 Agenda. Technology has a significant role to play in delivery of the Big 4 and I look forward to seeing how we can innovate across manufacturing, healthcare, housing and food security," says Joe Mucheru – Cabinet Secretary, Ministry of ICT.
Themed Preserving Heritage, Pioneering Technology this year's forum will be a celebration   of the summit's 10 years of existence, in addition to profiling the gains made in the industry during this period, some of which were as a result of deliberations at past installments of this Summit, helping shape the country's ICT policies.
"As champions in ICT, we fully acknowledge that we must cut through radical transformation or slowly descend into oblivion and that is why, we're aggressively laying the foundation to facilitate interconnection of key sectors," says Kris Senanu, MD – Enterprise Division, Telkom.
In partnership with the government, Telkom now boasts of infrastructure across all 47 counties, enabling the deployment of public sector services such as the roll-out of IFMIS in counties, The County Connectivity Project, Constituency Innovation Hubs (CIH) and powering Huduma Centres.
"As we prepare to deliberate on how to further derive value from ICT investments, let us remember that ICT is no longer about infrastructure, but the relationships between the infrastructure, the people and economic value. Our greatest task at this year's forum is to identify how human habits are modifying to match technology," concludes Mr. Senanu.
Telkom has in the recent past reiterated commitment to innovation in product and service offering, deploying pioneer technologies that impact customers. One such initiative is the partnership with Loon Inc., a sister company to Google, to deploy in 2019, high altitude Internet balloons that will provide extended 4G coverage to rural and sub-urban areas in Kenya.  This is in addition to the current aggressive network expansion and upgrade across the country.