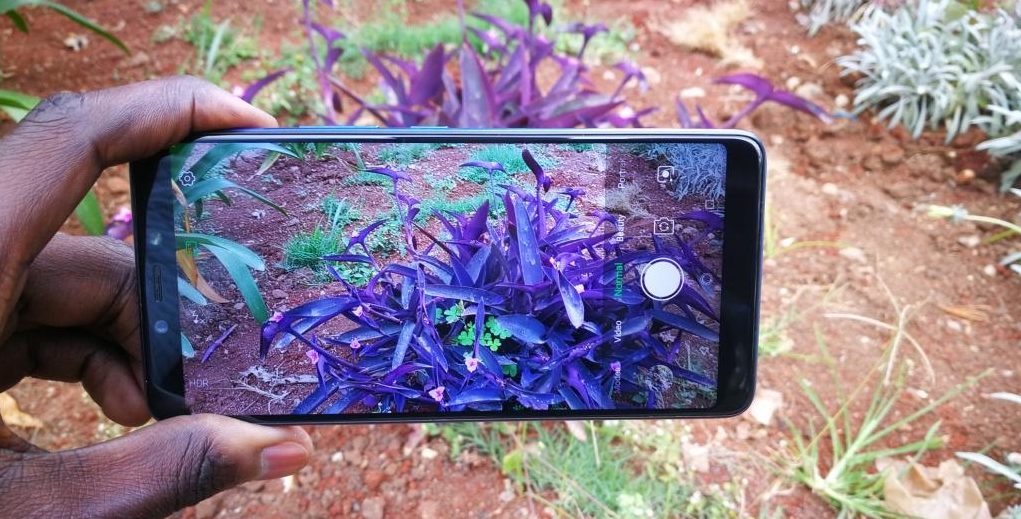 I have been Using the Infinix Note 5 for a little over a month now. The phone is meant for those who want more from their phones, be it in performance, camera, reliability etc. As I work on the full review, I though I should do a quick post highlighting the camera of the Note 5 as it is really good.
The Infinix Note 5 is not a camera-centric but this camera is so good that I could not just let that go. If you want a smartphone from the company specifically made for those who love taking photos, you can check out the Infinix Zero 5 or the Infinix S3. The S3 is not the best I have seen so my recommendation is the Zero 5 which is available on Jumia from Ksh 27,000.
Below is a look at what the two cameras on the Infinix Note 5 have to offer.
CAMERA SPECS
Infinix Note 5
Rear Camera Resolution
12MP with dual LED Flash
Recording resolutions
1080p (30fps) 720p (30fps)  480p(30fps)
Aperture
f/2.0
Stablization
No Stabilization
Front camera resolution
16MP
Front camera aperture
f/2.0
The Back Camera
As I have mentioned above, the cameras on the Infinix Note 5 are really good. The back camera has a 12MP sensor with large 1.25µm pixels to help you take some decent shots even when the lighting is not so good. You do not really have to know the details of the pixel sizes but just know that they are large to help in low light conditions. If you take a lot of photos at night, this camera can help you with that.
If you are like every other normal person who takes photos in good lighting, the back camera will not disappoint. I know there are people who were not impressed with the megapixel count of this camera but I can say to them that they shouldn't. Afterall, a higher megapixel count does not necessarily mean better quality photos.
The images are punchy and have enough detail both in and outdoors. This is exactly what you want from your phone's camera and is what you are getting. In some cases, I noticed that some details are lost when outdoors and have a lot going on in one shot. This happens in some cases and not all the time.
With the flash on the Note 5, you can change the brightness from low to medium or even high depending on what you want. This is perfect for different lighting conditions you may be in.
Overall, the default automatic settings can get you really good shots you will not be afraid of sharing with your friends.
The Selfie camera
The 16MP front facing camera is equally good. If you love your selfies, this phone will not let you down. It has different modes and features to help you get the perfect selfies. There is the wide selfie mode that is great if you are in a group and want everyone to fit in one selfie.
You can record full HD videos with the front facing camera and the results are really good. Beauty mode is also here and it does a good job and smoothens the face as you'd expect it to.
High Dynamic Range (HDR)
If you like playing around with the camera settings, you can toggle on the HDR option for slightly better photos. If you happen to do this, you need to hold your phone steady as in HDR mode it takes a few more seconds to process each photo.
If you are planning to use HDR mode, it is perfect for landscape shots, in low light environment or when taking photos under direct sunlight.
Portrait Mode (Blurring the Background)
When the Infinix Note 5 launched, there was no portrait mode but the company added that through a software update a few weeks later.
This is a software-based solution as the phone has one lens only. It should work but I did not get any meaningful results on my end. The only shots I got that was close to portrait shots are what you'll see below.
Every shot I have tried taking indoors has not been so good. I have tried out different cameras over the years even ones with software based portrait settings and they work well so I am not sure why this one is different.
Zoom
With the 12MP camera on the Infinix Note 5, you get 4X digital zoom to take shots of subjects that are not close to you. It does a really good job cropping but do not expect a lot of details as some of them will be lost and in some cases the images will be blurred depending on the display you are viewing them on.
The two shots are an example of what you can get, the right one is taken in the default setting with the one on the right taken at 4X zoom.
Video Quality
The quality of video shot using the cameras of the Infinix Note 5 are good to say the least. Dickson of Tech-ish did a video showcasing the camera of the Note 5 and you can check that out below.
With the cameras of the Note 5, you do not get image stabilization and autofocus is just off in my opinion. I have seen better cameras from Infinix when it comes to autofocus. Even with that said, it is not that bad and you can still get decent videos worth sharing.
Read Now: Five Things You Should Know About The Infinix Hot 6 Pro