I have been using the Infinix Zero 5 Pro for sometime now. This is the fifth smartphone in the Infinix Zero series, a line up made of camera-centric devices from the company. This was the main goal but given that consumers want high quality cameras in all price-points, that line has been blurred.
The Infinix Zero 5 Pro is available in Kenya through Jumia for Ksh 30,000. You can also get the phone offline for the same price or a bit lower. At this price, this is the most expensive device from the company to date. We are used to seeing smartphones from the company retail at prices below this and this is definitely a new territory for the company.
The Infinix Zero 5 Pro is still a camera phone, but that is not all it is. It offers way more features that power users will appreciate. Is that enough to get you excited with this phone? That is what I will try and answer in this review.
I did an unboxing of the Infinix Zero 5 Pro a few weeks ago and you can check that out here to find out what you will be getting in the box if you choose to buy this phone. I also did a video review of the Infinix Zero 5 Pro and you can check that out below if interested.
Hardware and Design
premium metallic build
To start things off, I will look at the hardware and design of the Infinix Zero 5 Pro. The phone is well built with a smooth metallic back cover which has a premium feel to it. There are different colour options available but I got the one in black with gold accents all over it. This is a different look from what we have seen from the company before and to be honest it is really good. You get gold accents around the cameras, the fingerprint sensor and all over the edges of the phone.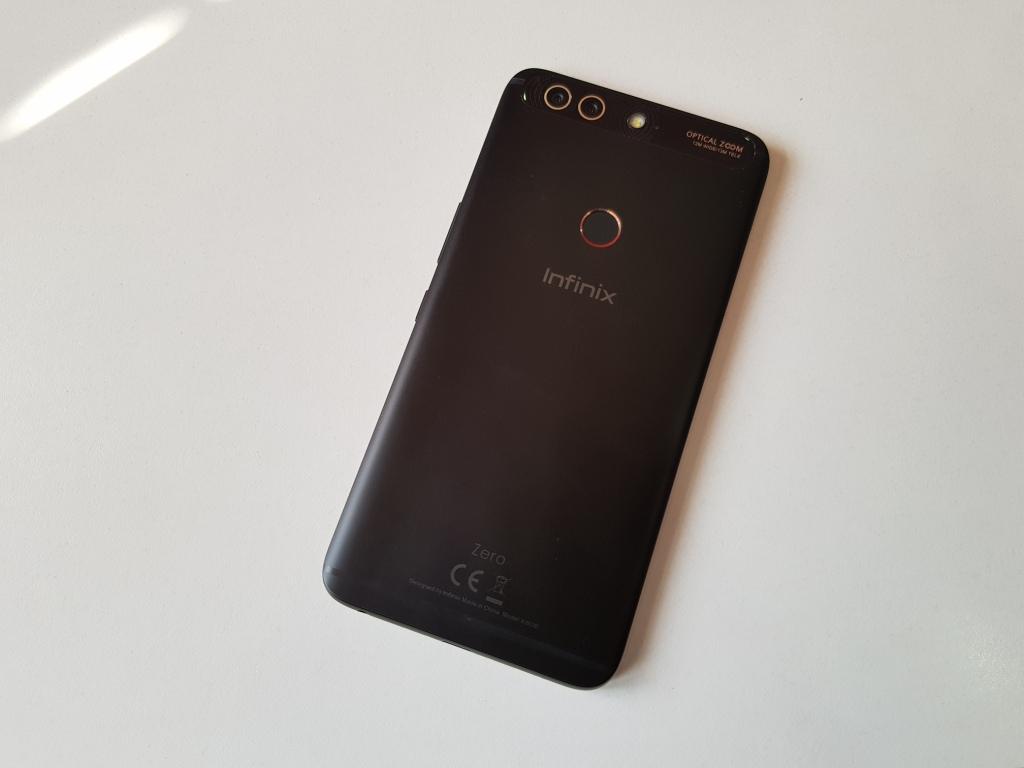 The power and volume keys are on the right and they are surprisingly easy to reach for a large phone. This is possible because they are slightly lowered when compared to where they are on other smartphones. I had no problems reaching both these buttons even when using the phone with one hand. The power button is textured and this makes it easy to identify even when you are not looking at the phone, this can be the case at night or if you want to press it without looking at the phone. Above the power and volume buttons is the dual SIM card tray. The MicroSD card slot is on the left of the phone.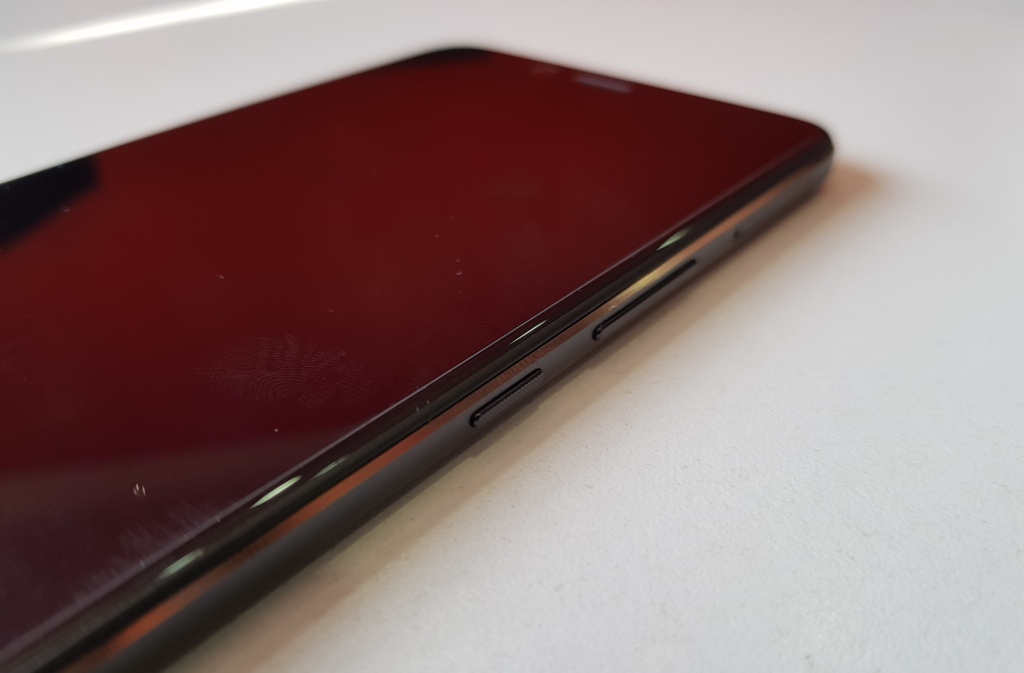 At the very bottom of the phone is the headphone jack, microphone, USB-C port and the speaker grille. The back of the phone is home to the fingerprint sensor and the dual camera setup. You don't get any crazy designs here but the overall look and feel is premium.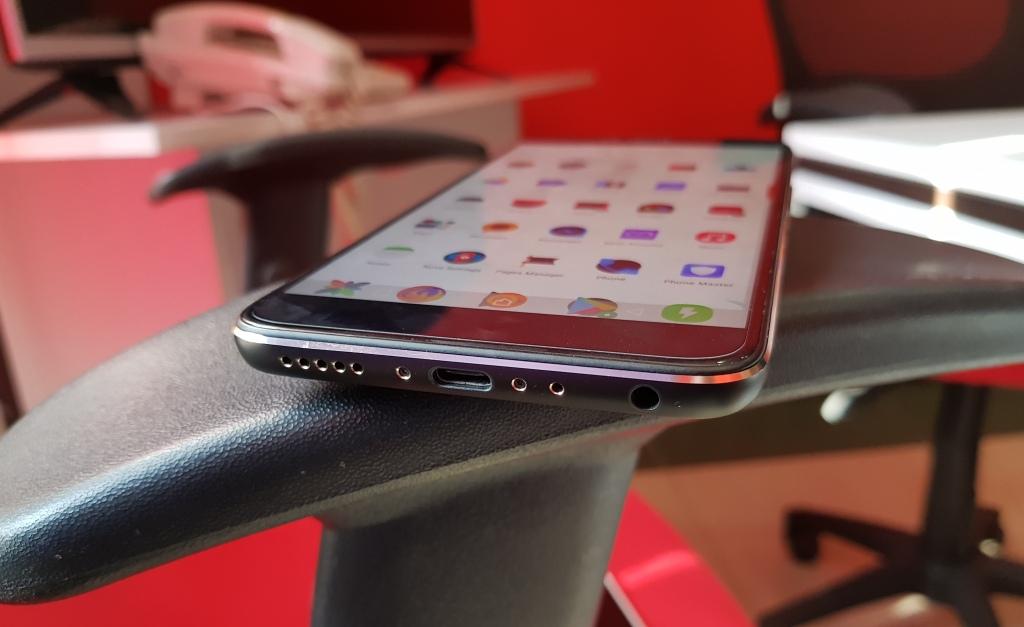 With the metallic back cover, the Infinix Zero 5 Pro is understandably slippery. You will notice this the first few days you use it and if you have small hands, you will definitely have to use the free back cover provided. With the back cover, you will get some grip for a more comfortable experience.
Display
5.98 inch, Full HD Resolution
The Infinix Zero 5 Pro has a 5.98 inch display with a full HD resolution of 1080 x 1920 pixels. This is a very responsive screen with very good viewing angles. It can get bright enough to use even under direct sunlight.
As mentioned above, this display is almost 6 inches in size, this is not the ideal size for every user though. I have big hands so I had no issues using it but if you have smaller hands, this can get uncomfortable to use. Infinix did not go with an 18 by 9 aspect ratio like other manufacturers so you have to stick with the gigantic device that you will rarely use with one hand.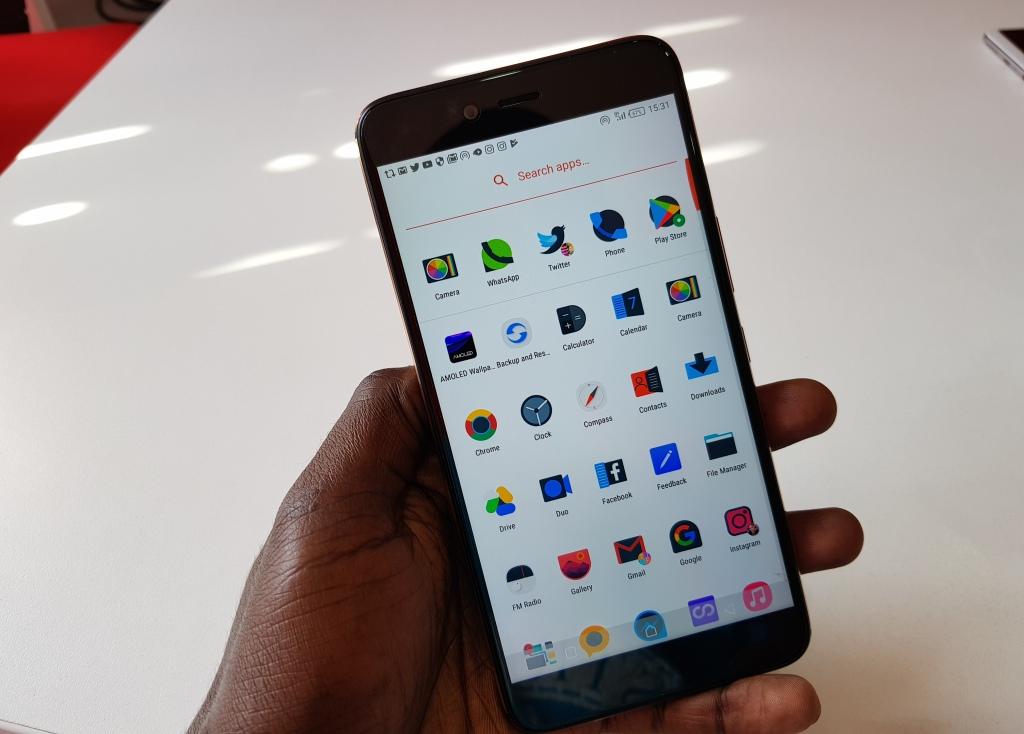 Still on the size of the display, you will find it perfect for consuming media. If you are into watching movies or reading on your phone, the Infinix Zero 5 Pro is a good device for that. You get so much screen space for that and I even managed to write a couple of blog posts on it without any issues.
The one issue I have with this display is that you still get very thick bezels around it. I would have loved to see thinner bezels especially below the display since you get on screen navigation keys with no physical home button, so why the large chin below the display Infinix?
Performance and Software
Android Nougat with XOS 3.0, 6GB RAM, 128GB storage, 2.6GHz CPU
When it comes to performance, the Infinix Zero 5 Pro won't let you down. Some will even say that you get too much power that you will not use most of the time. The phone comes with 6GB of RAM, 2.6GHz oct-core processor from MediaTek (MTK6757) and the Mali T880 GPU. For storage, the base model of the Infinix Zero 5 Pro has 128GB of space that can be expanded further using a MicroSD card.
Now back to the issue of too much power, yes you get that but I'd rather have that and not need it and not have it when you need it. With the power of the Zero 5 Pro, you can see it handle different tasks and apps without any lags. This is so when playing intensive games, multitasking or even opening demanding apps. I am all for this, the last thing you'd want on a smartphone within this price range is to have it slow down when you just want to use it to accomplish a task.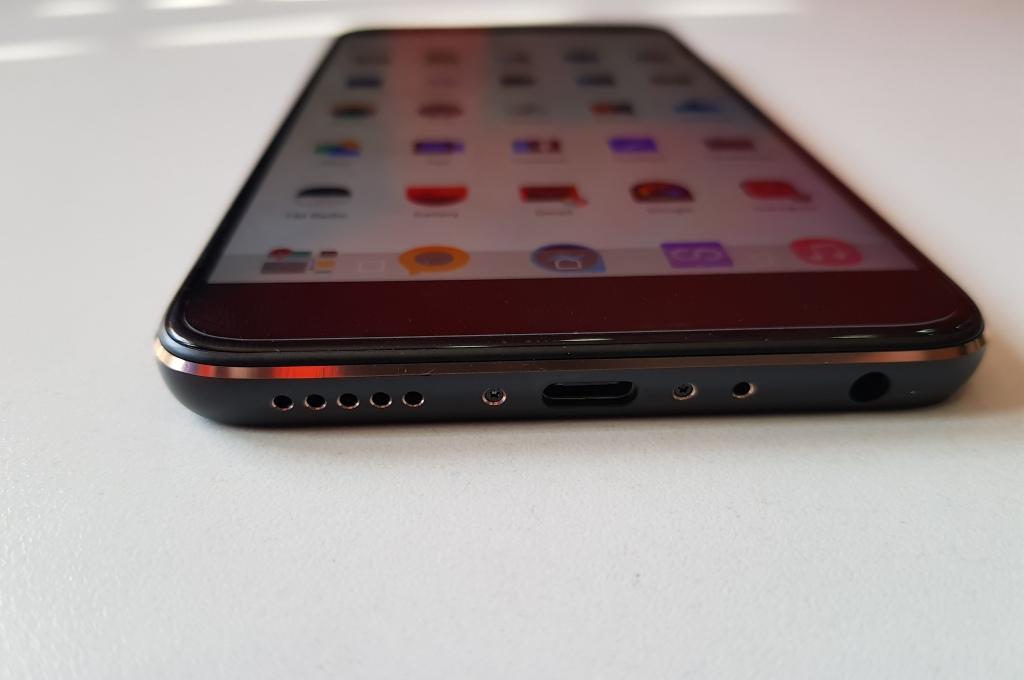 Everyday usage is also a breeze, it is quick to pick up networks, Wi-Fi and data and at no point did I experience any issues during my review period.
For software, the Infinix Zero 5 Pro comes with Android 7.0 Nougat with XOS v 3.0 custom UI on top. This is the first smartphone from the company with the updated custom UI, XOS 3.0 (Hummingbird). There is no big difference between XOS version 3.0 and the previous versions but on paper it is supposed to be lighter and a tiny bit faster and smoother. You get the same colourful look in addition to the many Infinix apps including Xhide that allows you to hide apps from your app drawer. Keep in mind that when you hide app, you will not get any notifications.
The only issue I have with XOS is that you cannot use Wallpaper apps like Google Wallpaper. These apps are designed to replace your default wallpaper and you can set a daily wallpaper that changes automatically every single day. The issue with XOS is that you can install this app but somehow the phone will default back to one of its default wallpapers. This was the case even after I added Google Wallpaper to the battery optimization exclusion list. If you know how to fix this, let me know in the comments section. The only option here is to download the wallpaper on your device and set it from there, not from the app.
Camera Performance
Dual 12MP and 13MP at the back, 16MP front facing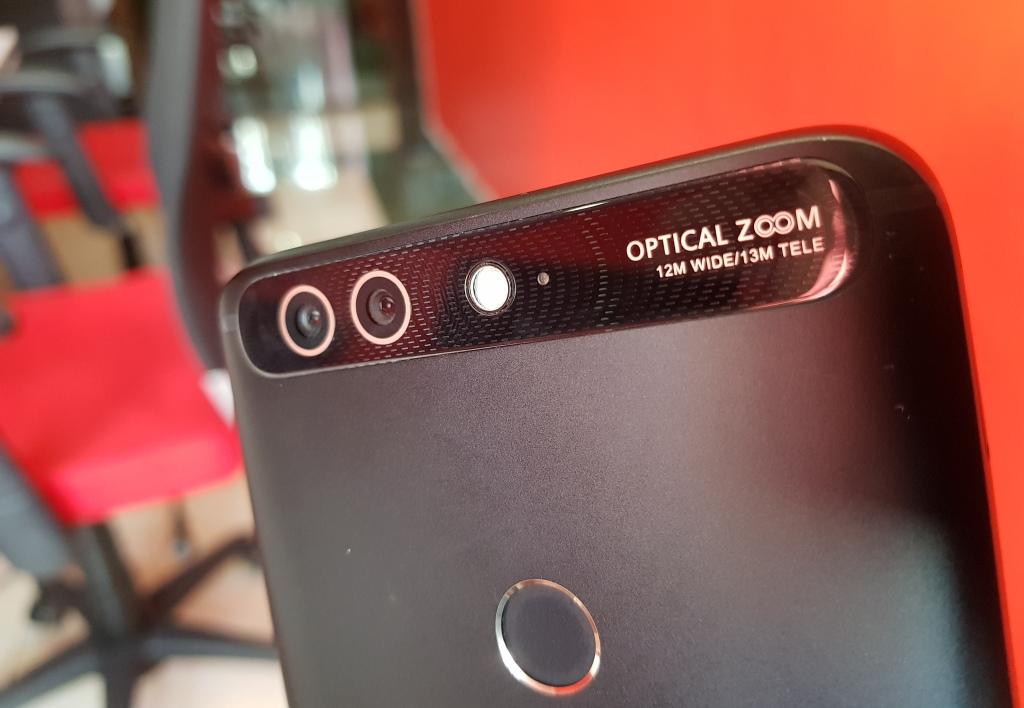 The main selling point of the Infinix Zero 5 Pro is the camera. The phone comes with two cameras at the back, a 12MP one and a 13MP Samsung one. These two work together with one having a telephoto lens and the other one having a wide angle lens. With a dual camera setup, portrait mode is really good. Portrait mode is the feature where you can blur the background while keeping the subject in focus. You need good lighting for this to work perfectly though.
You also get a ton of other features and modes to up your photography game. Even without these camera features and modes, the two cameras will let you take some high quality photos. This is expected given the fact that the Zero series from Infinix is supposed to be a camera-centric line. As for the front facing camera, the Infinix Zero 5 Pro comes with a 16MP unit that takes really good shots.
Below are some samples.
Battery
4350mAh, Quick charging
I am going to keep it really short here. The Infinix Zero 5 Pro comes with a 4350mAh battery that can easily last you for up to 2 days as a heavy user. If you are not a heavy user, you can even get it to last for up to week. This is probably the battery that has lasted the longest for me in the recent past. I am used to charging my smartphones every single day but this wasn't necessary with the Zero 5 Pro.
The phone supports quick charging and this is necessary for such a big battery. You can get a few hours of usage with just a few minutes of charging.
Conclusion
The Infinix Zero 5 Pro is the latest premium flagship device from the company. The phone is available for Ksh 30,000 and this makes it the most expensive device from the company yet. The camera is exceptional and so is performance. This phone handles everything I threw at it without any glitches.
The phone also has an amazing battery and it is well built and feels premium when compared to its competitor, the Tecno Phantom 8. The price seems a bit too much for me, I doubt it will sell as many units as previous devices from the company.
This phone is very big and given that Infinix did not go with an 18:9 aspect ratio, you will have to be comfortable using a 6 inch display if you are planning to buy it. With the big size, the phone is perfect for watching movies and general media consumption.
Overall, the Zero 5 Pro is a really good device, if you can overlook the big size and the price is not an issue, go ahead and grab one.
Also Read: The OPPO F5 Review