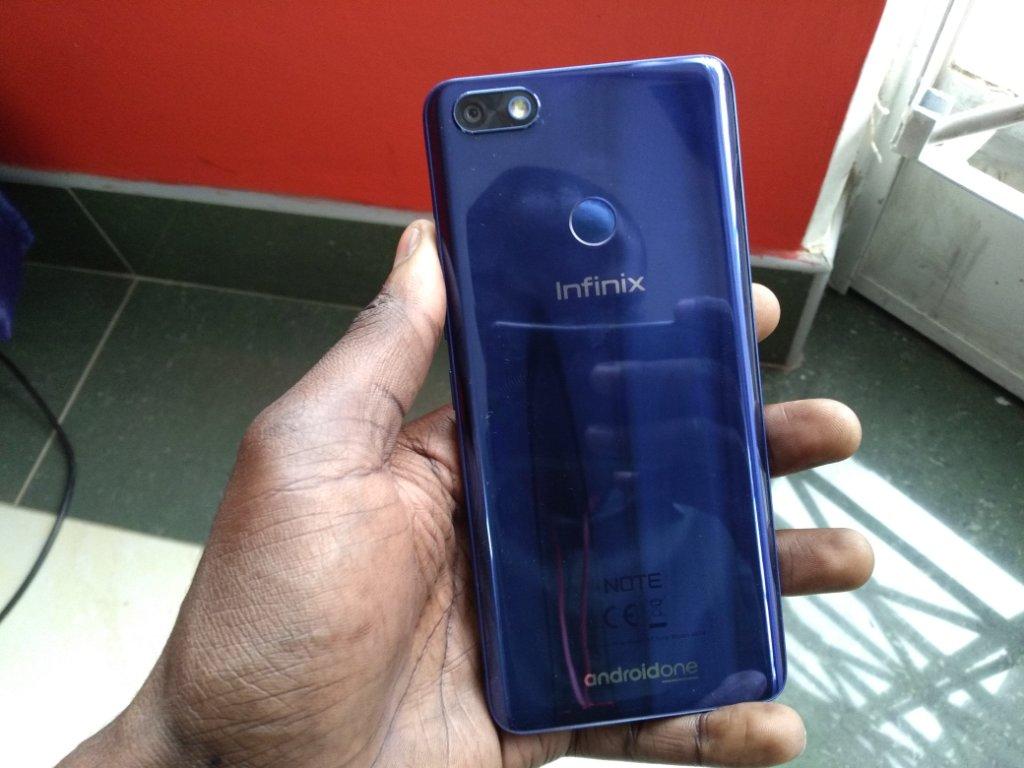 The Infinix Note 5 has just got a minor update that will see the addition of portrait mode to the back camera. Given the price of the Infinix Note 5, some people were not happy that it did not have portrait mode. We see a number of smartphones within this price range come with a dual camera setup and/or support portrait mode but the Note 5 had a single camera setup with no portrait mode until two days back. Portrait mode allows you to keep the subject in focus while blurring the background.
The update adds software-based portrait mode which should be better than no portrait mode for those who fancy having this feature. Of course, there are those who will argue that a dual camera setup would have better portrait effects but it is better than nothing in my opinion. Portrait mode on the Note 5 is straightforward and works as you'd expect it to. It does a pretty good job from what I have seen so far. It blurs the edges a bit  too much but you will have to be very keen to notice this.
Besides portrait mode, this update also:

Updated Google apk to version 8.5 for improved Google Lens experience.
Added Files Go
Updated Google dialer/Contact/Message/Photo
Added Google Security patch for June 2018
Updated Google Mobile Service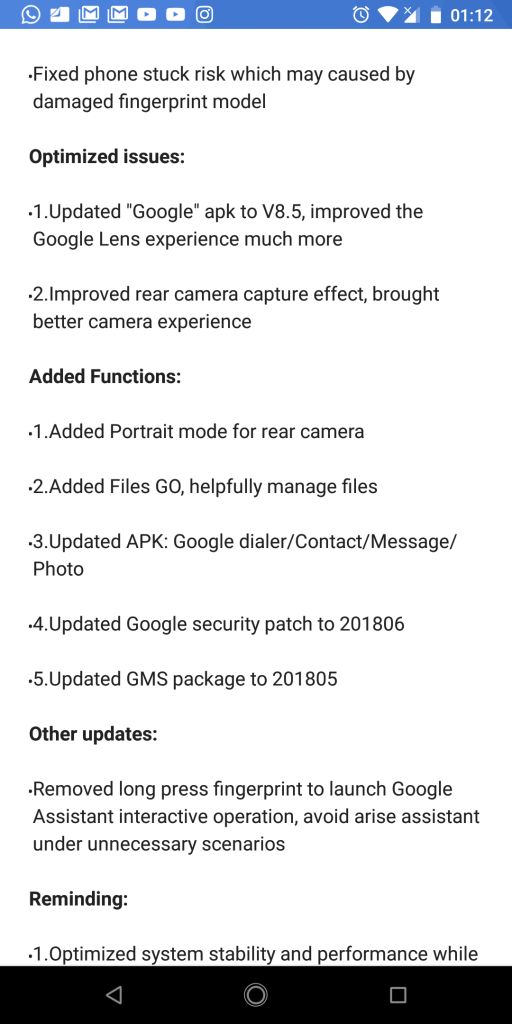 Removed long press fingerprint to launch Google Assistant. I have to say that I am really sad to see this go as it is one feature that I was getting used to. The first time I got this phone I accidentally launched Google Assistant by having my fingerprint on the fingerprint scanner when using this phone but I got used to it and now I rarely do that.
This update is about 300MB in size and you should get a notification to update your device anytime if you haven't already. You can also head over to Settings then System and then choose System Update.  
Now Read: The Infinix Note 5 First Impressions