Spending Ksh 19,000 on a smartphone requires planning and you have to get the device that does everything you want it to. One of the latest smartphones you can get within this price range is the Infinix Hot S3 that was launched in Kenya a little over two weeks ago. Even though we saw the Infinix Hot S3 in Kenya last week, it has been available in most other markets since February this year.
In Kenya, the Infinix Hot S3 is available exclusively through Safaricom and this means that you should get it through Safaricom's e-commerce platform, Masoko. The version you will get from Safaricom is a single SIM variant and is the one I have been reviewing the last couple of weeks. There should be a dual SIM variant but I am not sure if or when it will be available locally.
So, is the Infinix Hot S3 the right one for you? Or should you go for the Infinix Note 5 or even go with a different brand? I will tell you what this phone offers to help you decide if it is the right choice.
Hardware and Build Quality
Plastic back, basic design
The Infinix Hot S series is supposed to be the company's go to device for selfie lovers. This is not the only thing though, the phones are supposed to be stylish with metallic back covers but still remain affordable. This was what we were introduced to when the company introduced the first devices in this series not so long ago and is what I have come to expect.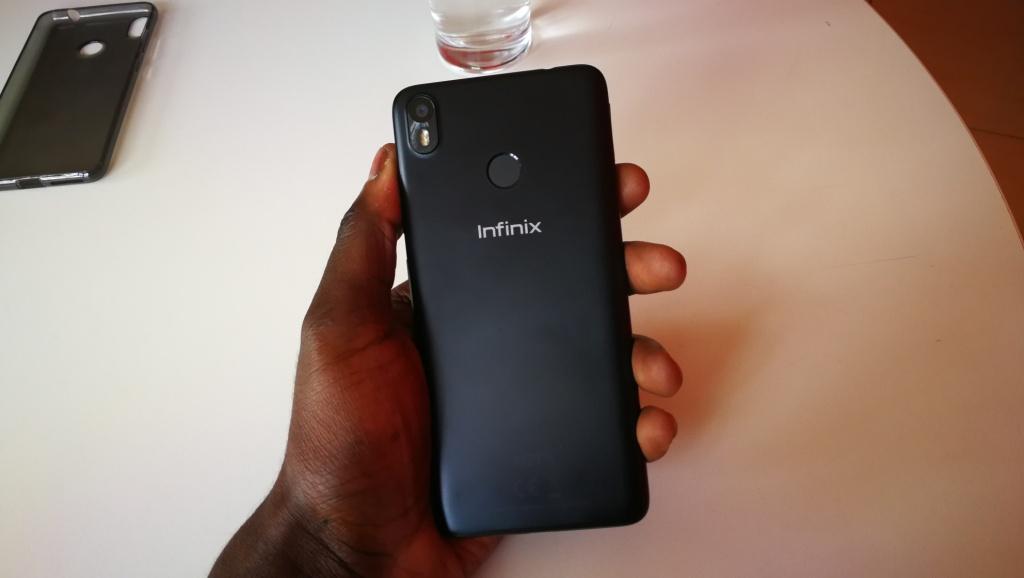 With the Infinix Hot S3, the company has ditched the metallic back for a plastic one but has kept the size of the phone small and different from its other devices. This phone has a 5.65-inch display and since it has an 18:9 aspect ratio, it does not feel that big. If you have been looking for a smartphone that has a big display but does not look like a mini tablet, you may want to consider this. It is just the right size for those who want a phone that is easy to carry around but still big enough for them to use it for anything they want.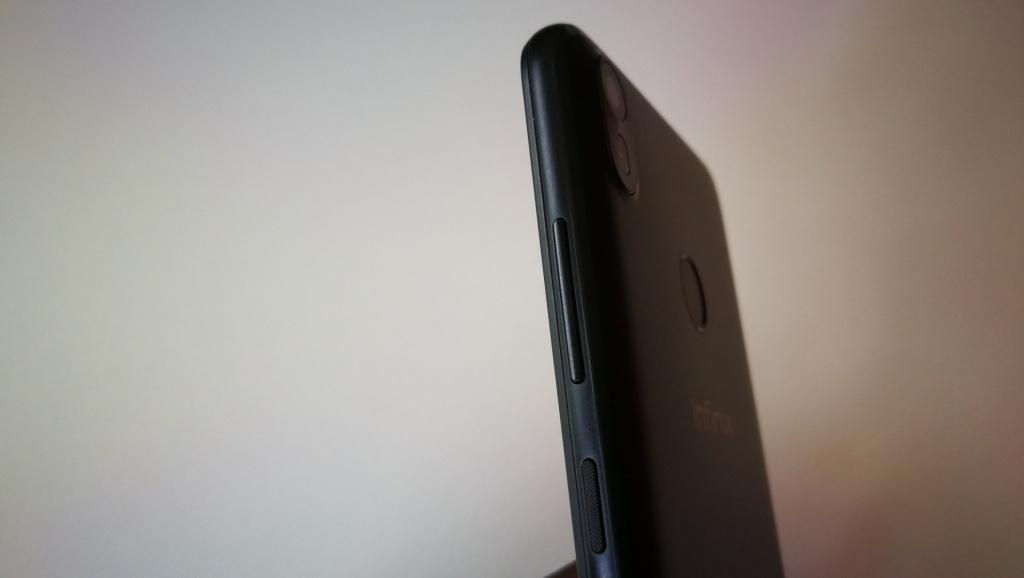 As for the build quality, it feels solid and well-built but I am not impressed with the materials used. As I have mentioned above, Infinix Hot S phones are meant to be the classy selfie phones and the Hot S3 does not feel like it is one. The plastic back feels basic and has the same feel as most smartphones that cost as low as Ksh 10,000. It is just not that impressive for me and I expected better. Infinix should have stuck with a metallic back or just made the phone feel better like it is worth the price the company is asking for.
The Cameras
13MP with dual LED flash at the back, 20MP selfie camera
As I have already said, the Infinix Hot S3 is a camera centric device and the cameras it has do not disappoint.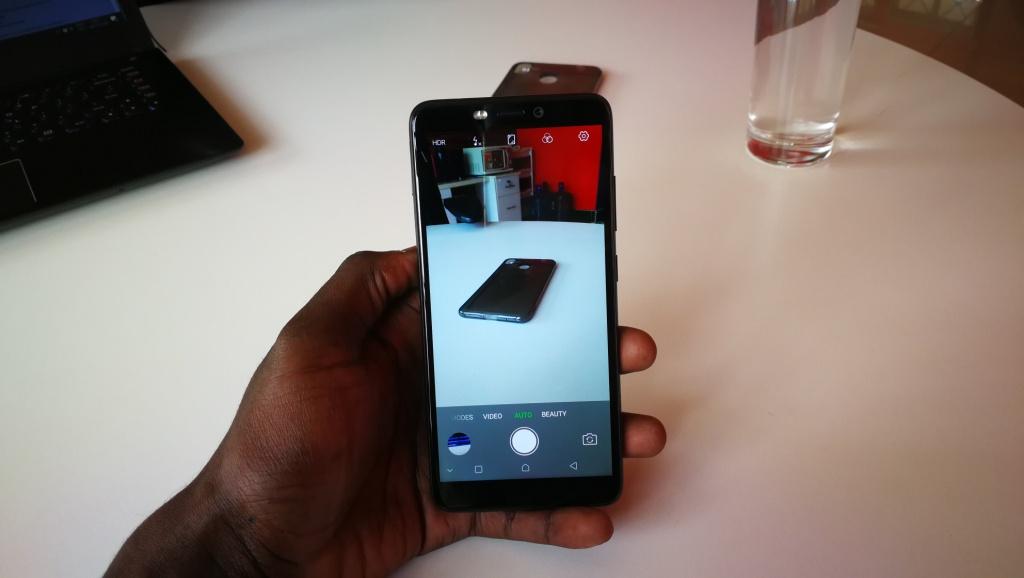 Both the front and back cameras are quick to focus and the shots they take are rich in colour with the right saturation. With these cameras, you can take a photo and share it with your friends without editing them and still be comfortable with that.
If you are buying a phone for Ksh 19,000, the cameras should be decent enough to take photos that you are proud of and the Infinix Hot S3 is exactly that. The dynamic range is good enough for most situations as you'd expect.
The selfie camera has a beauty mode that does a good job in dealing with blemishes for those who want a smooth look. It does that well and the images do not look fake as I have seen on other phones. This camera has no gimmicks, just a good camera that gets the job done really well. There is not portrait mode on the selfie camera but the back camera does a good job in blurring the background. Below are some samples.
The one thing I have an issue with is the camera app. It was all good until it got an update a couple of days back and now it hangs from time to time. I found that when I open the camera app and then let the phone lock itself (or I press the power button to lock it), the camera app will be unresponsive when I unlock the phone. This is not just the usual unresponsiveness of the app that is fixed after a few seconds. Here the app just does not respond to anything and I have to force close it then open it again. I hope Infinix is able to fix this with a software update very soon.
Display
5.65 inch, 720 p resolution
The Infinix Hot S3 comes with a 5.65-inch display with a 720 p display that should get me worked up but it didn't. This screen is big enough for my kind of usage but does not feel out of place. I could easily use this phone with one hand but I had to stretch a bit to reach all corners. Even with that said, I love how compact this screen is. If you are never a fan of the massive phablets that we have on the market, this is the phone for you.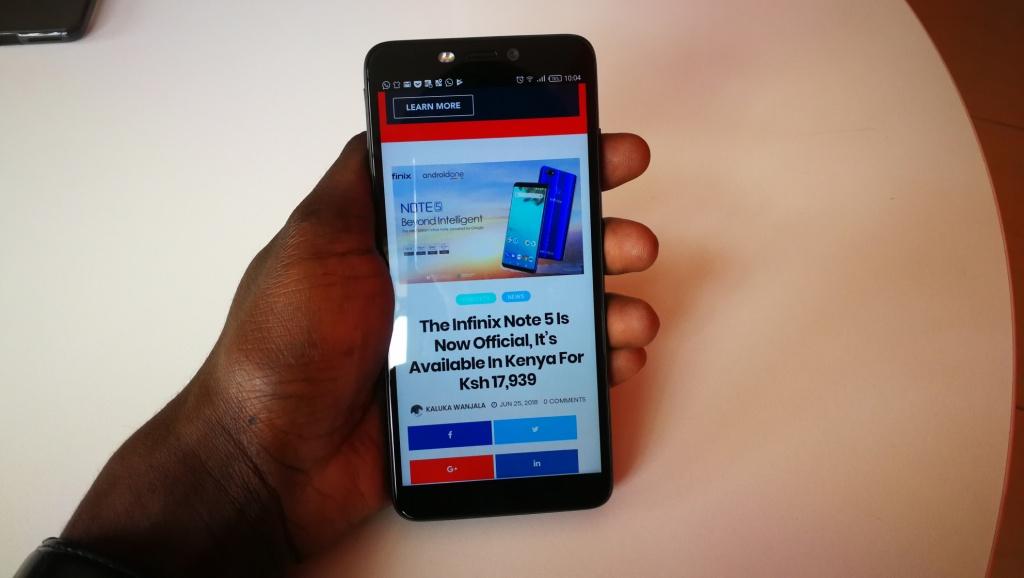 This display gets bright enough to use under direct sunlight. It does have auto brightness for those who are wondering and this lets the brightness adapt to your environment. I had to mention this as there are manufacturers such as Samsung that still do not have auto brightness on their devices within this price range.
With the 18:9 aspect ratio, those who watch movies, read etc will appreciate it. It allows you to have more content at your disposal. The navigation buttons are on the screen but the good thing is you can hide then when you don't really need them.
FYI: You do get LED notification on the Infinix Hot S3.
Software and Performance
 Android 8.0 Oreo, Snapdragon 430 CPU, 3GB RAM, 32GB Storage, Adreno 505 GPU
All the other stuff aside, how the phone performs and the software experience is what will make or break it. You do not want to spend your money on something that will disappoint you by not doing what you want it to.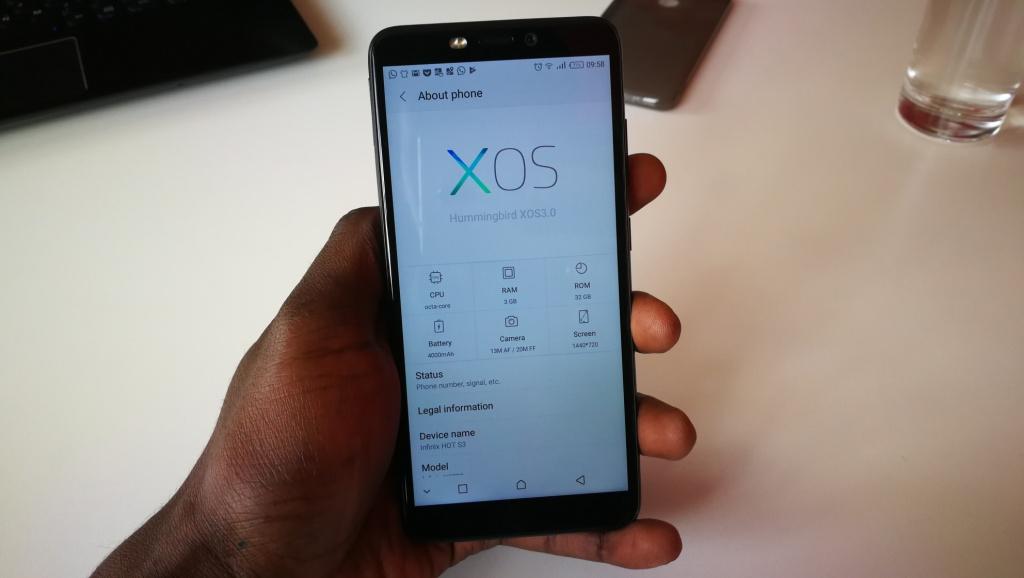 The Infinix Hot S3 has an outdated Snapdragon 430 processor that is paired with 3GB of RAM and 32GB of storage space. I did not have any issues with this phone during my review period. No lags when multitasking or when using demanding applications. The 3 gigs of RAM did a good job in ensuring this and the outdated Snapdragon processor was also stellar. The Infinix Hot S3 was the first smartphone from the company to come with a Snapdragon processor and this was before the Infinix Hot 6 Pro was unveiled.
Also Read: Five Things You Should Know About The Infinix Hot 6 Pro
The Hot S3 comes with Android 8.0 Oreo out of the box with the company's custom UI, XOS, on top. XOS is as colourful as it has always been but I could not resists installing Nova launcher on this phone. The software experience has been good so far, the phone handled everything I threw at it without any problems. This is what I was expecting and is exactly what I got.
For security, you have Face unlock and a fingerprint scanner at the back. The Face unlock option is fast even when the lighting is not so good. It is blazing fast that I wondered if it is really secure. In some cases, I just wanted to lift up the phone but then it suddenly unlocks the screen. I mean, we all want a feature that is fast and secure but this is just next level which raises a lot of questions.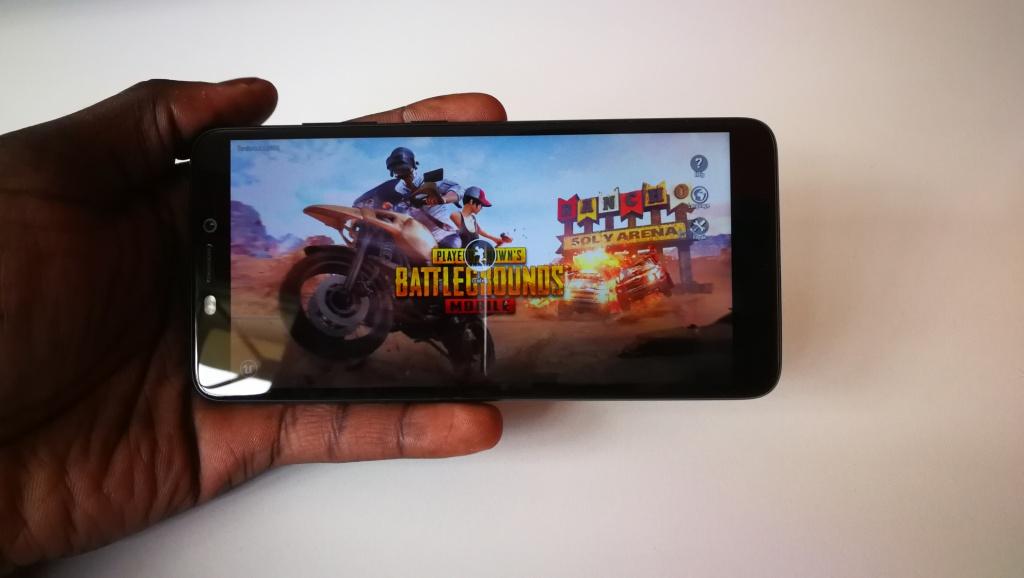 Playing games is not a problem and the Adreno 505 GPU does a good job in ensuring this. I got to play games such as PUBG easily but I noticed some skipped frames from time to time. Nothing serious but should be expected if this is your game of choice.
The bottom placed speaker does a good job with the sound quality. It is loud but does not have a rich sound, it is just plain but should get you by. The included earphones are just terrible, these are the same earphones the company has been using for years and they are just not good.
The battery
4000 mAh Non removable
It is 2018 and no one wants a phone that they keep charging every few hours. The Infinix Hot S3 comes with a 4000 mAh battery that is really good. Do you want your phone's battery to last the entire day? Well, the one on the Hot S3 can last for more than that. When using this phone, I never had to worry about the battery running out even when using the phone heavily. This is what you expect and is what you are getting with this phone.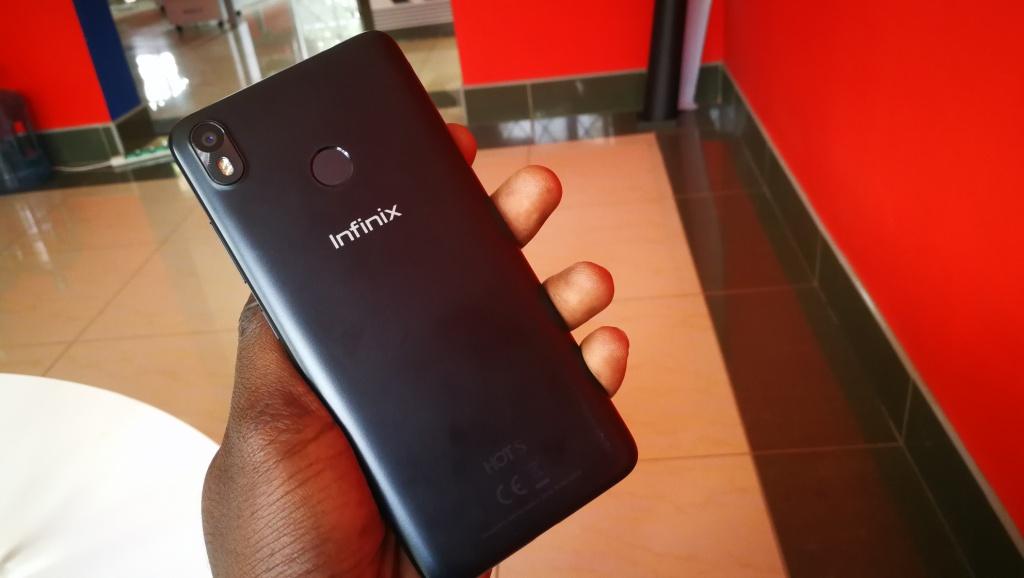 In addition to the size of the battery, you get a few battery optimization features included thanks to XOS and these let you extend the phone's battery life by limiting performance.
What I Like
Cameras
Battery
Performance
OS (Android Oreo)
Display (18:9 aspect ratio)
What I Don't Like
The Build quality is disappointing
Pricey – I feel like it is overpriced for what it offers
Also Read: The Nokia 7 Plus Review