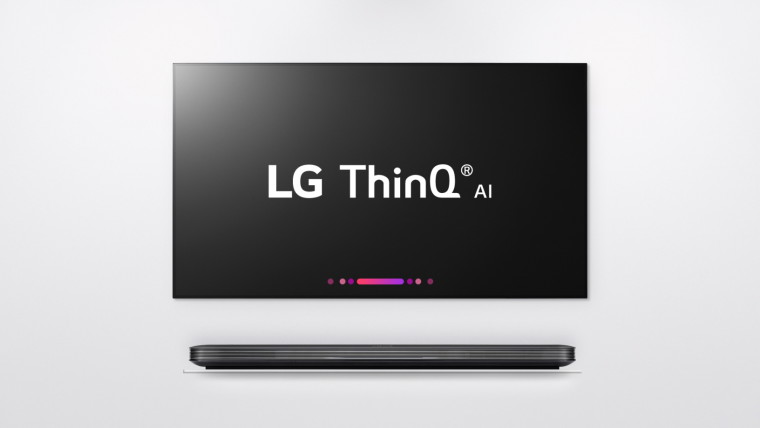 Earlier this year at CES (Consumer Electronics Show), LG took that stage and introduced ThinQ AI, its official dive into AI. The company also introduced a number of ThinQ branded products from smart TVs to smartphones and even vacuum cleaners. The company says that its main aim is to bring real-world benefits that will improve the lives of its customers. The company also said that the best way to do this is to connect the various products customers interact with and the LG ThinQ can just do that.
In 2018, we have seen different industry leaders dive into AI with the many products they have on the market. This will be the trend going forward and it is good to understand what that means for you and the products you buy.
So, what exactly does ThinQ promise and should it matter to you?
Deep Understanding of Consumers
One of the things that AI is good at is understanding and predicting user behaviour and needs. This is what ThinQ promises those who buy the supported products. LG says that ThinQ technology available on the new OLED TVs to the new smartphones is able to understand usage patterns and will be able to offer experiences tailored to each user. With this, the company hopes that users can spend more time on what matters and less on tedious chores.
LG ThinQ is constantly learning as it is being used and will understand the user more and adapt to his/her needs. Information such as when you go to sleep, when you wake up, when you binge watch your favourite shows etc can be used to better the recommendations you get. "Every little detail matters, because that's what makes you who you are. Day after day, LG ThinQ will grow with you, helping you do things just the way you want to do with minimum effort, maximum satisfaction," the company said.
Seamless AI Experience
LG ThinQ also promises a seamless AI experience for its users. LG has a wide range of products with ThinQ ranging from the new TVs, smartphones, refrigerators, washing machines and even vacuum cleaners. With this, the company says that you will meet LG ThinQ throughout the day and this allows it to learn about you for better understanding and ease of use for you.
The effortless connectivity across all the different LG ThinQ products is meant to ensure a seamless AI experience anywhere, anytime. If you use ThinQ products on a daily basis, this is really a plus for you.
Openness with Security in Mind
LG has been clear that ThinQ products including the new OLED TVs will be able to provide access to different AI services. This is to ensure an optimal experience given the different AI services out there. This is important in this day and age and is what LG is promising with ThinQ.
Even with the openness that ThinQ promises, LG says that it takes security and privacy very seriously and users should not be afraid of any of that. The company says, "Openness does not, and will never mean your information will be open too."
Also Read: How Vital Is The Alpha 9 Intelligent Processor In LG OLED TVs