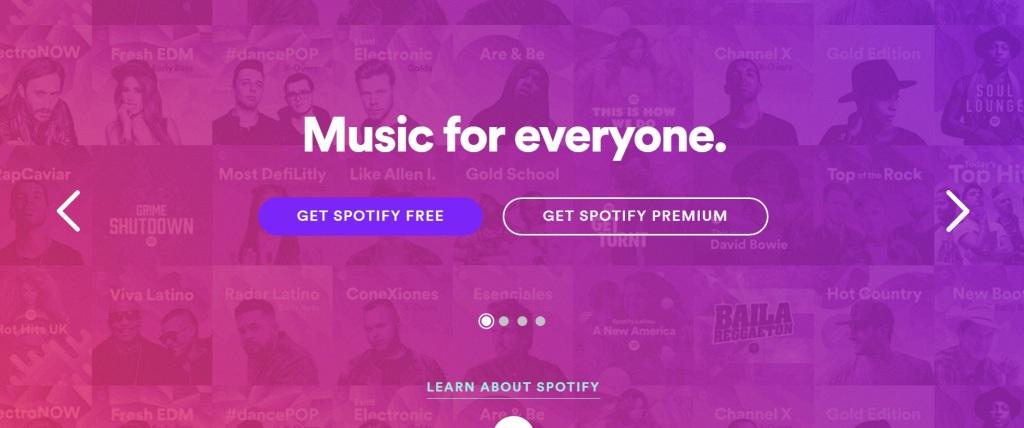 Spotify has a good year so far as it has just reported that its user base now stands at 180 million. This is 40 million new users from the same time last year when reported that the music streaming platform had 140 million users. Competition has been tough with the many players on the market so these numbers are not so bad for Spotify.
Out of the 180 million people actively using Spotify, 83 million of them are paying subscribers, up from 60 million reported in August last year. This may not be that huge of a jump but shows growth either way. For Spotify, getting as many paying subscribers is the way to go. These are probably the users who will spend more time on the site and keep coming back often and that is ideal for the platform.
Spotify's Availability
At the moment, Spotify is officially available in 60 markets but there are workarounds for those who are in markets that it is not officially available in. It has over 30 million songs and the company reports that as of September 2016, it paid $5 billion to the music rights holders.

Compared to Apple Music, Spotify is doing really well, the former currently has 27 million paying subscribers. Spotify seems to attract music lovers in general while Apple Music attracts specific fans and that is why even though Apple Music comes pre-installed in iPhones and offers three months free trial period, it has not attracted that many paying subscribers as most people expected.
Read Now: How To Stream Music On Spotify When In Kenya