In March this year, Google officially announced that YouTube for iOS had a dark mode that some users activate if they wish to do so. This option is now coming to YouTube for Android according to 9to5Google.
The publication reports that dark mode is already rolling out to some Android users. The key word here is "some" and I have updated my app but do not have the option to activate dark mode so do not panic if you are on the same boat. If it is available on your end, YouTube for Android will automatically switch to the dark mode. A notification will then appear at the bottom of the screen informing you about the change.
To switch dark mode on or off, navigate to the general settings section of YouTube for Android. To do this, tap on your profile picture at the top right section and then tap on the settings option. Select the first option and you will see the dark mode option there.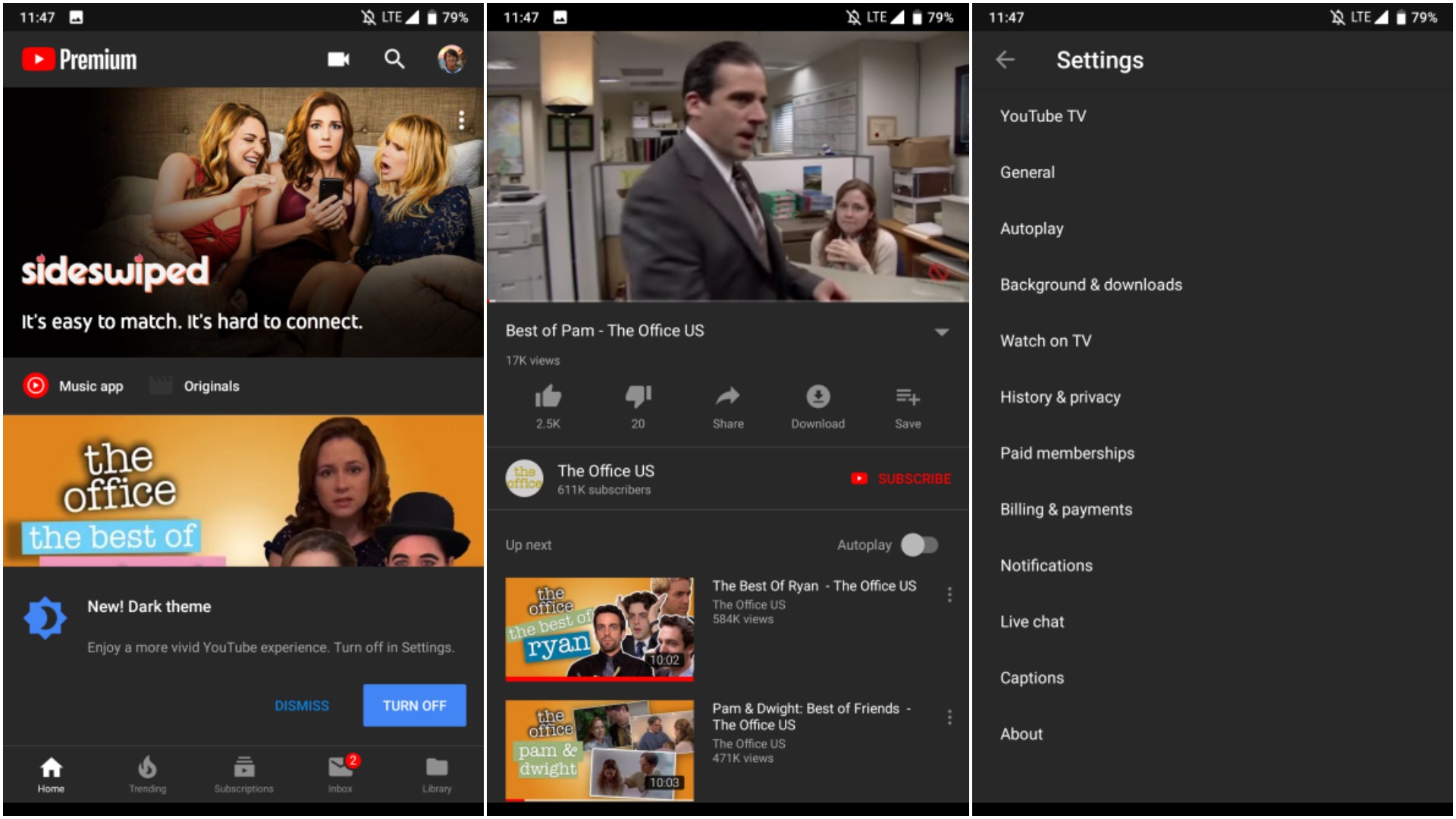 Just like the dark mode on YouTube's desktop version, the colour is dark grey and applies to the home screen section, settings pages, search pages and the video player.  The channels will still have their colourful app bars.
I am excited about this update and let's hope YouTube will roll out to more users very soon. I will let you know if and when that happens.
Also Read: YouTube Picture-In-Picture May Soon Be Available To All Users On Android Oreo