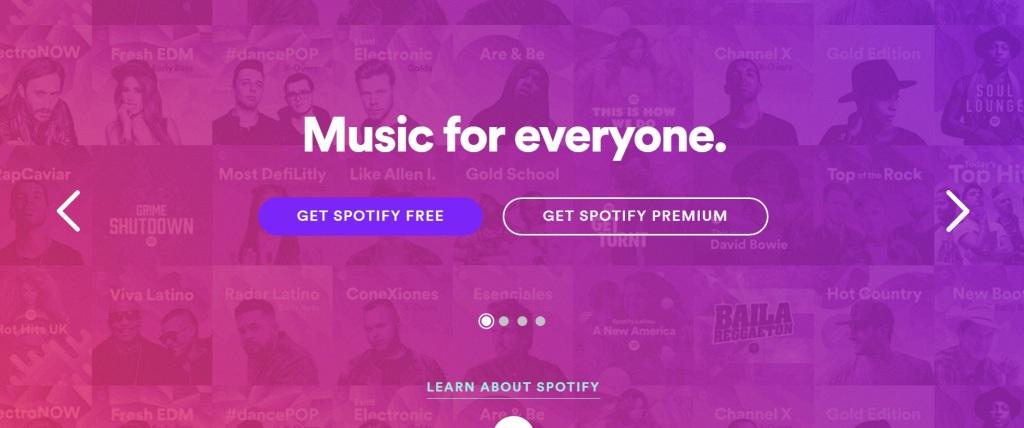 Spotify is undoubtedly a force to reckon with in the online music streaming industry. The service is not available in all markets but in the markets it is available in, it commands a huge customer base. Even though it has some serious competitors, it has managed to stay at the top.
The company is now reporting that it has crossed the 140 million users mark. It reported this on Friday and this is quite a significant increase from late last year when its user base was 126 million and one year ago when its user base was at 100 million. What this means is that Spotify has added at least 40 million users within the last year.
Spotify is a subscription service but not all the 140 million users are paying subscribers. We don't have the exact figure of those paying for Spotify premium versus the ones using the free basic version that is supported with ads. Back in March this year, the of those paying for Spotify premium was above 50 million, this was back when the total number of those who have registered to use the service stood at 126 million. This means that the percentage of those paying for the premium version was about 39.68%. If this same percentage has been maintained, the total number of paying Spotify users may be around 55.5 million.

No matter how many people are paying for Spotify premium at the moment, it is still the largest paid music streaming service in the world with competitors such as Apple Music having 27 million subscribers as of this month. The number of those paying for Spotify premium may be double those paying for Apple Music and this is great for the music streaming giant.
As we have mentioned above, Spotify is available in select markets and this is the same with the other subscription-based music streaming services. Unlike the others, Spotify's free version can be used indefinitely while that of competitors is limited to 3 months of use.
Also Read: How To Stream Music on Spotify When in Kenya