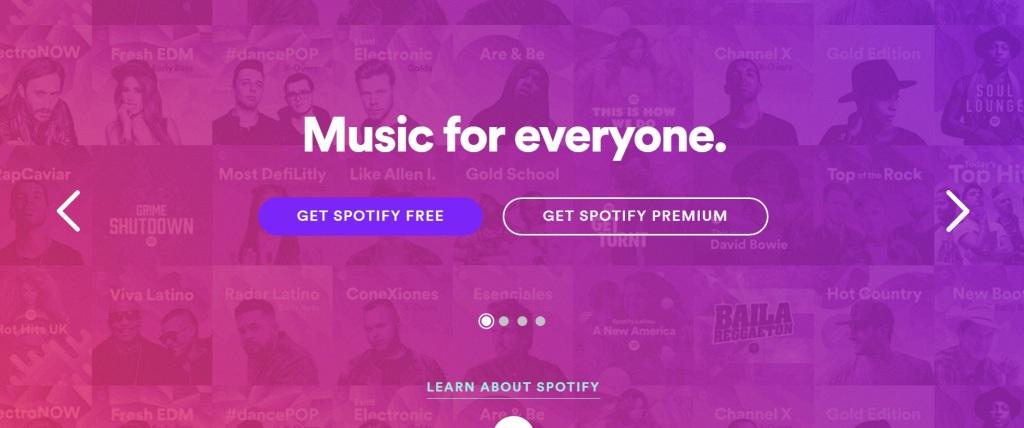 Spotify is one of the best music streaming platforms. It has a wide selection to choose from and its use of Artificial intelligence allows for a personalized experience for all its users. There is a free version of Spotify that is supported by ads  and a premium version that has no ads and allows you to download music which you can listen to later when you do not have an active internet connection.
Spotify is currently available in select markets and unfortunately none of those is Kenya. This technically means you cannot use the service in the country unless you know how to work around the restrictions.
Below are the steps to follow to get Spotify in Kenya.

Set up a Proxy Server or VPN Connection
The first thing you will have to do is set up a Proxy server or VPN connection. This is easy as there are a ton of services you can use, either free or paid ones. My personal favourite VPN is Windscribe. It is a free version but usage is limited to 10GB of data per month. You will rarely go past this since you will not be using the VPN all the time, you just need it to create your Spotify account.
The VPN or Proxy server is meant to hide your real IP and give you one in your country of choice. Once you download the VPN on your computer (Windscribe for this case), you will go ahead and set it up and you are good to go. Once done, it will ask you to choose the country where you want to get an IP from, I choose the United Kingdom.
When everything is set right, your computer will appear to be in the UK, at least to the websites you are visiting.
Get Spotify
With the proxy or VPN set up, go to the Spotify homepage and sign up. You will need a Facebook account to do so. You can choose to do this on the website or download the Spotify installer and install it on your device, I prefer this option.
Choose United Kingdom as your country
When your account is set up, log in and click on the Edit profile option on the top-right corner. Choose your country as United Kingdom, this is the same country we chose with the VPN/proxy. You can choose to set a different country but make sure it matches the one on your proxy/VPN.
Login and Disconnect the VPN/Proxy
Once everything is done, install Spotify on your computer and login through the application on your computer to start streaming. When you login for the first time, you can disconnect the VPN/Proxy and still be able to stream music through Spotify.
Spotify may log you out at some point so be prepared for this. When it happens, just start the VPN/Proxy service and choose your country of choice as you had done when setting it up and login again. You will not be able to login without the proxy/VPN service. Once logged in, disconnect the VPN and continue streaming.
You do not need the VPN service every time you start Spotify, you just need it when logging in to your account.
If you choose a free version of Spotify, just know that you will it is supported with ads.
Also Read: This Is How Spotify's CEO Reacted To Apple's New Music Streaming Service