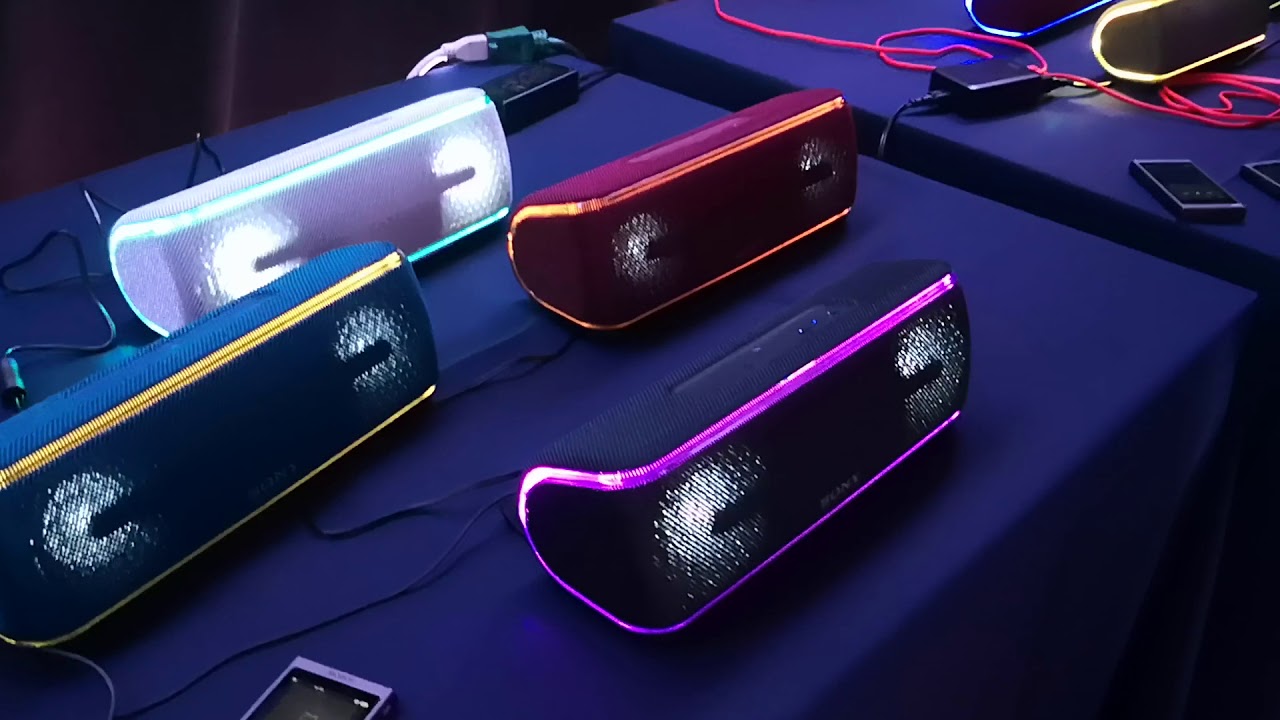 Sony has launched the new SRS-XB41, SRS-XB31, and SRS-XB21 Extra Bass wireless speakers in Kenya. According to the company, the portability, durability, Extra Bass sound and a Live Sound mode of these speakers will provide listeners with the ultimate music experience.
All about that Extra Bass
The sound quality these speakers exert are designed to sustain and focus on "deep bass" & "punch bass", which exhibits bass heavy music such as the popular music genres of EDM, grime and hip-hop. Customers can also create a three-dimensional music experience with the Live Sound mode which creates a concert experience in the living room.
Durable new features
They are available in three colours and the new fabric material design is robust and washable, so the odd spillage will never be an issue. They are also waterproof and dust proof with an IP67 rating.

The speakers can be hand carried due to its wireless design. The company claims that they have a 24 hour] battery life which I am sure is good enough for most people.
New Wireless Party Chain
Sony speakers can now connect up to 100 different speakers together. Customers can fill a room or build a wall to create a vast Extra Bass sound experience. It can be used like an instrument and can detect tapping from five different directions thanks to the 'Party Booster' feature which is a built-in accelerometer that generates a sound and lighting reaction. This creates a music listening experience full of interactive opportunities.
All the lights
The SRS-XB31 is equipped with multi-colour line lights and flashing strobe effects while SRS-XB21 has a single colour line light. The SRS-XB41 will create an EDM atmosphere at home with speaker lights, multi-colour line lights and even flashing strobe lights. It gives the opportunity to create great vibes by effortlessly mixing up great sounds and eye catching light effects.
SRS-XB41, SRS-XB31 and SRS-XB21 are now available in Kenya in all Ansiuma and Gametronics stores. 
| | |
| --- | --- |
| Model | Approximate Retail Price |
| SRS-XB41 | KES 30,495 |
| SRS-XB31 | KES 21,995 |
| SRS-XB21 | KES 14,995 |