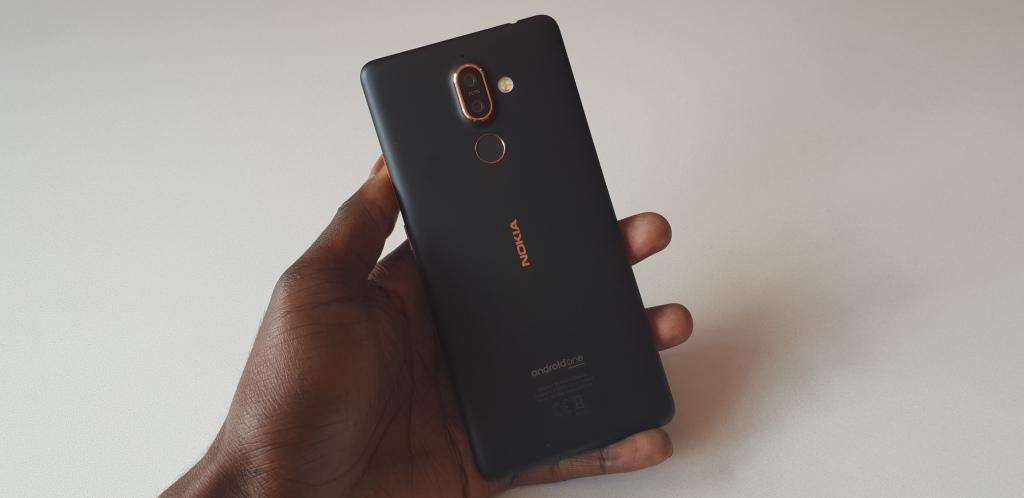 The Nokia 7 Plus is one of the latest smartphones from HMD Global to be launched in Kenya. The phone is available as from Ksh 42,000 from retailers such as Jumia and this is not cheap by any standards. If you want a cheaper Nokia smartphone, you can check out devices such as the Nokia 6.1, Nokia 3.1, Nokia 2 or even the Nokia 1.
With these new Nokia smartphones, HMD Global wants to attract those who want a smooth Android experience without all the clutter the ecosystem is filled with. The company has committed itself to releasing smartphones with near stock Android and has promised that each device that it releases will get at least 2 major Android updates as they are released by Google. Devices such as the Nokia 7 Plus are part of the Android One program and should be getting timely updates as soon as they are available.
Being part of the Android One program is not the only thing going on with the Nokia 7 Plus, this phone is supposed to offer you a better alternative if you have been looking at devices within its price range or even higher. This is what I will try and figure out in this review. Is this phone worth checking out? Let's find out.

The Build Quality
Aluminium unibody, sleek design
The one thing that has always differentiated Nokia smartphones from those offered by competitors is the build quality of these devices. This has been the case for years from back when the Lumia series was still around and it is still the case with the Nokia 7 Plus. The phone has a boxy design that looks and feels different from what we have seen from other manufacturers. The edges are slightly curved and this makes the phone comfortable to carry around and it sits comfortably in your palms.
The Nokia 7 Plus has copper accents running along the aluminium frame, around the camera and fingerprint scanner. This gives the phone a unique touch that will definitely attract attention every time. It looks really sleek and this is the sort of thing you expect on a smartphone within this price range. No one wants a boring design that looks like every other smartphone out there.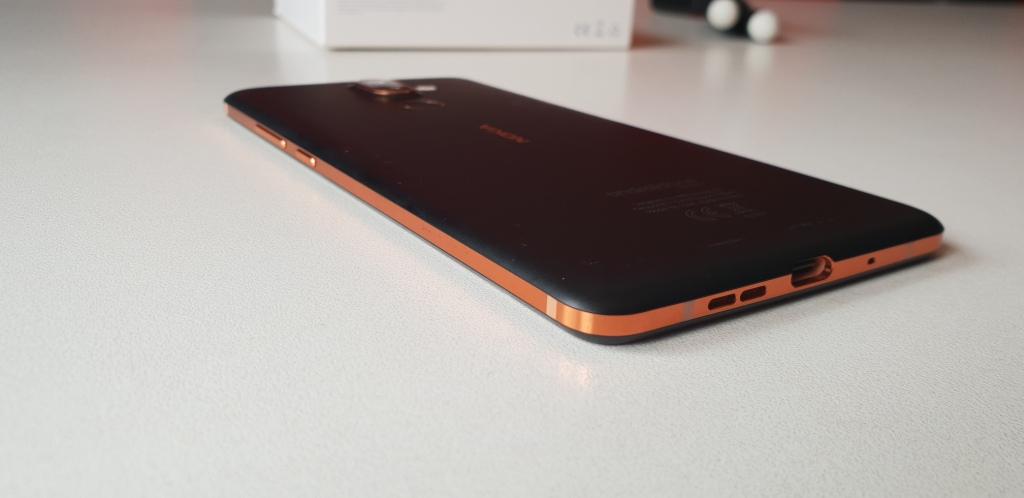 As I have mentioned above, the Nokia 7 Plus has an Aluminium unibody design but is not as slippery as most other phones with a metallic back. Speaking of the back, this is where you will find the dual camera setup, the fingerprint scanner and the Nokia branding.
Overall, the design and build quality of the Nokia 7 Plus is just exceptional.
The Display
6.0 Inches, 1080 x 2160 pixels, 18:9 Aspect ratio
The Nokia 7 Plus has a 6-inch display that may sound huge but is not so thanks to the 18:9 aspect ratio. With this aspect ratio, HMD has been able to fit a bigger display on a small form factor and thus we end up having a 6-inch screen that is still easy to carry around and use on a daily basis. This display is pretty good with sharp images and decent sunlight visibility. This is not the brightest display you will ever find but it is really good in most cases.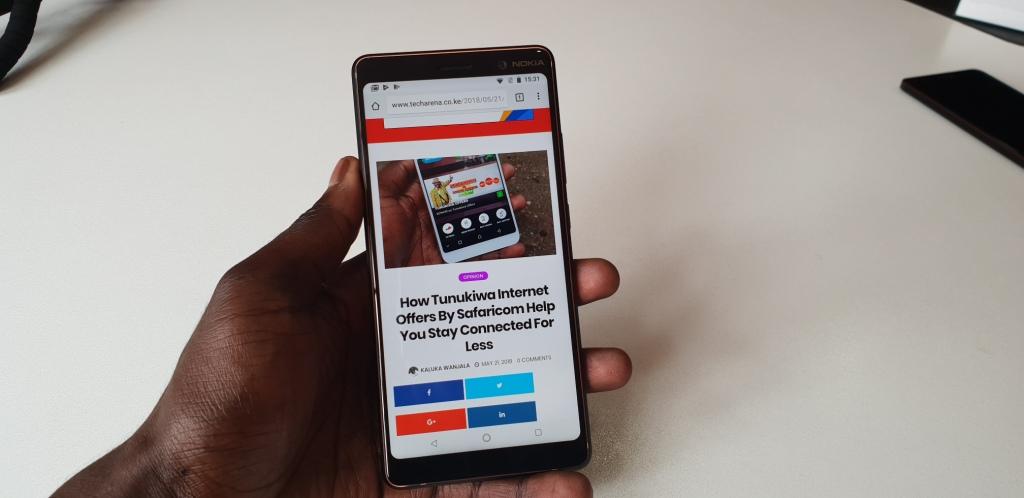 Given that it has an 18:9 aspect ratio, you have a bigger display to work with when watching videos or browsing through your favourite apps. I am a big fan of big displays as I get to do so much on my phone without it feeling too small. This is why a display like the one on the Nokia 7 Plus is just the right size. If you are coming from a smartphone with a smaller display, you will have to get used to this display as at first it will feel too big.
The Nokia 7 Plus has ambient display that shows you the time and notifications without having to wake up the phone. The ambient display is activated when you pick up the phone and shows you some of the key notifications that you may be interested in. With this, you do not have to unlock your phone to know the kind of notifications you have and therefore you can save time by not attending to notifications that may not be important.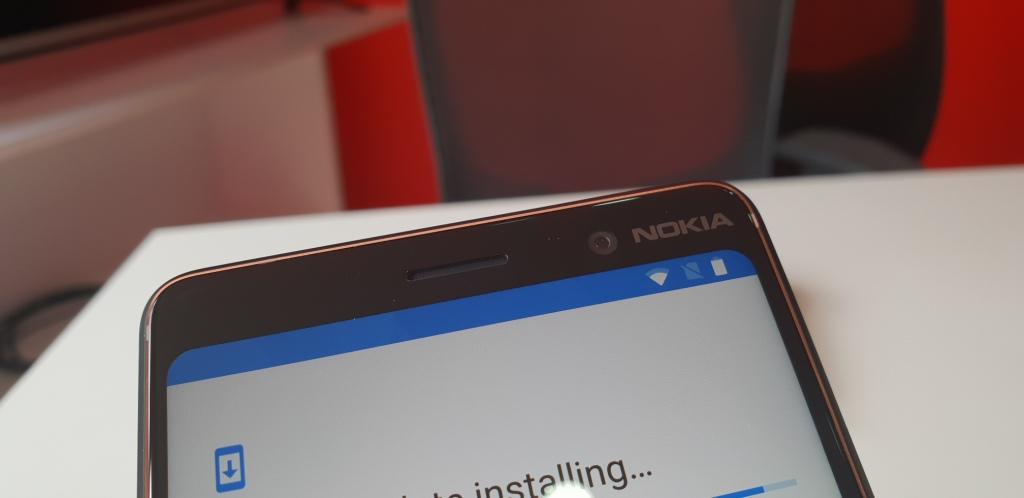 Note: The Nokia 7 Plus does not have LED notifications, this means that you should be ok with the ambient display. This may have been ok a few years ago but in 2018 I think it is a let-down. It is a small issue but in 2018 I am used to LED notifications and given the price of the Nokia 7 Plus, I was expecting it to have them.
Software and Performance
Android 8.1 Oreo (Android One), 4GB RAM, 64GB Storage, Snapdragon 660
If you are going to buy a smartphone, you need one that is able to handle everything you are planning to do with it. This is especially the case if you are looking for a smartphone that is retailing for Ksh 42,000.
The Nokia 7 Plus comes with 4GB of RAM that during my review period did not disappoint. This RAM is paired with the Snapdragon 660 processor that provided a snappy experience. From switching between different apps to running demanding applications, the Nokia 7 Plus handled everything as I expected it to. This is what you expect on a smartphone within its price and it is exactly what you are getting.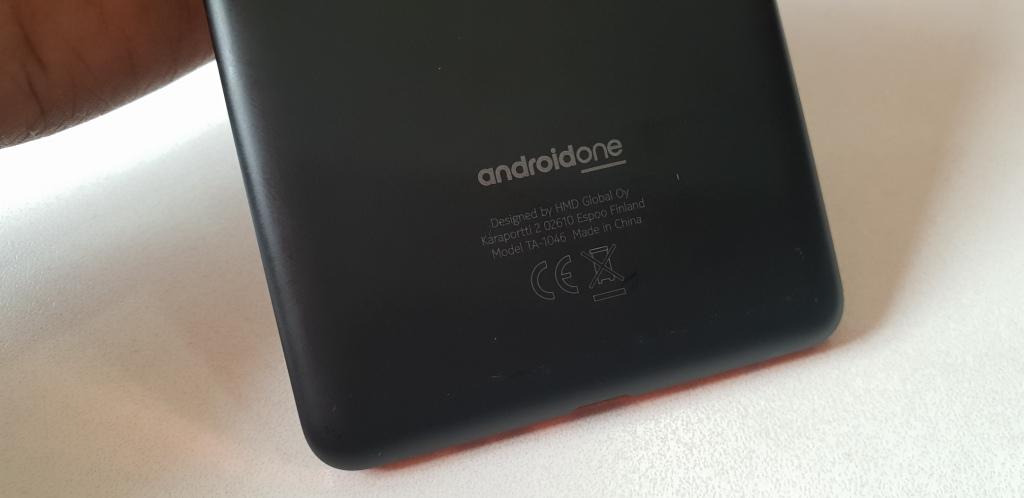 The Nokia 7 Plus is part of the Android One program and this means that it comes with no bloatware (preinstalled apps) and offers the exact Android experience that Google has had in mind for years. You are free to download the apps you find useful as the 64GB of space the phone comes with is more than enough to get started. If you run through that, you can expand the space using a microSD card.
Since it is part of Android One, it is scheduled to get timely Android updates as soon as they become available. This means that you should be getting monthly security updates and are in line to get Android P when it is available later this year.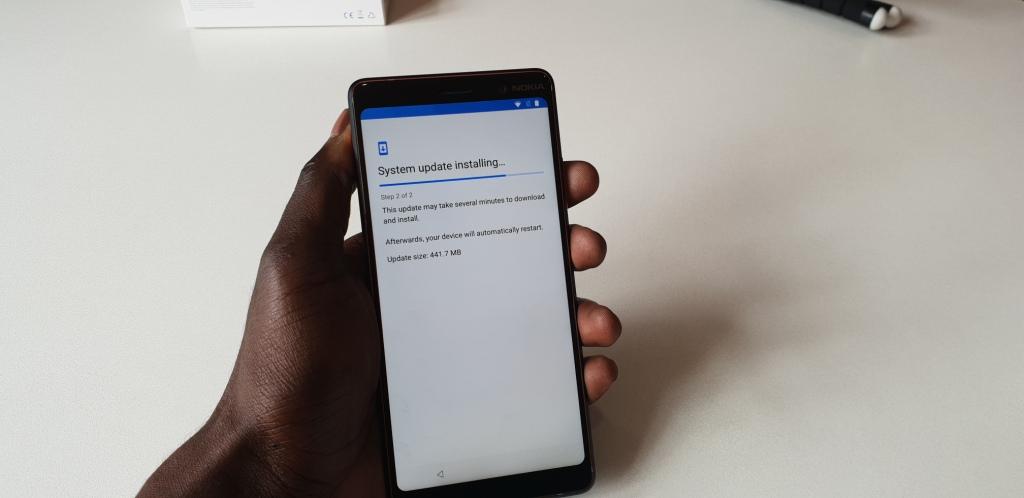 The Nokia 7 Plus has the speaker grille at the bottom section and this is alright but I noticed that it is easily blocked when holding the phone and watching a movie or playing a game. Not a big deal but for its price, I do not see why the company did not opt for stereo speakers as those would have been much better. To avoid blocking the speakers, you can use the earphones that are included in the box. These are really good earphones and better than the ones I had on the Nokia 6.1. They sound good and also have a dedicated Google Assistant button which is much better than the dedicated Bixby button on some Samsung phones ?.
By the way, the Nokia 7 Plus supports Faiba 4G's VoLTE so you can use it with the network without any issues.
Camera
13MP + 12MP at the back, 16MP selfie camera
With the two cameras at the back, the Nokia 7 Plus is made to appeal to those who do not want average photos on their smartphones. With this phone, you get a 12MP wide angle and a 13MP telephoto sensor with Zeiss Optics branding. If you are familiar with the old Nokia phones, then you have probably seen the Zeiss branding on some of its devices and it looks like that will also be the case with these new Nokia smartphones.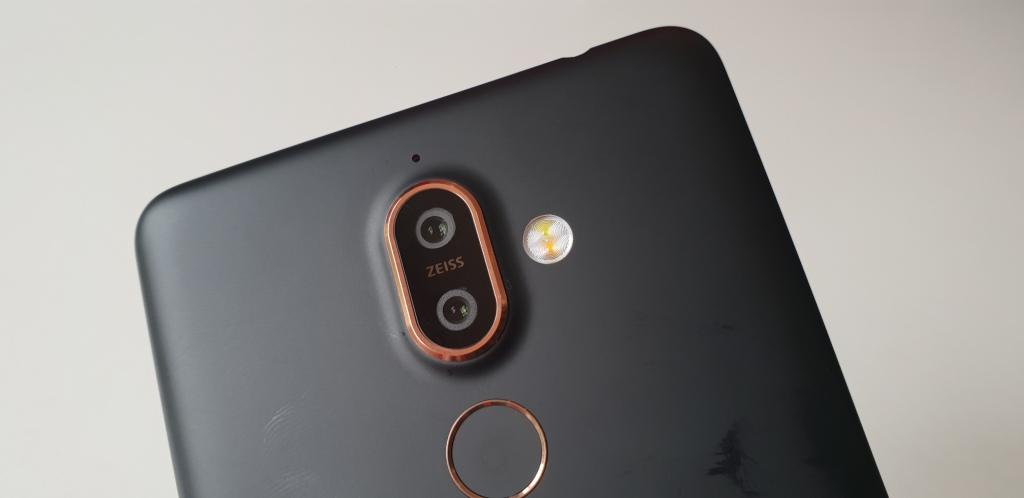 The colour accuracy you get with this phone is exceptional even when recording videos. The images are detailed when the lighting is good and the dynamic range is also great. Below are some samples.
Nokia has included a number of features and modes with the camera app such as the boothie feature that lets you take photos/videos with both the front and back cameras at the same time. You will not be using this feature that often but I guess it is nice to have. There is also the live bokeh mode that lets you easily adjust the background blur before taking the photo.
The Battery
3800 mAh
With a 3,800 mAh battery, the Nokia 7 Plus is supposed to last you throughout the day and it surely does with moderate usage. The battery starts to drain so fast when you are actively using the phone. There are no elaborate battery optimization features beyond the basic features offered by Android. I guess this is one of the shortcomings on having stock Android.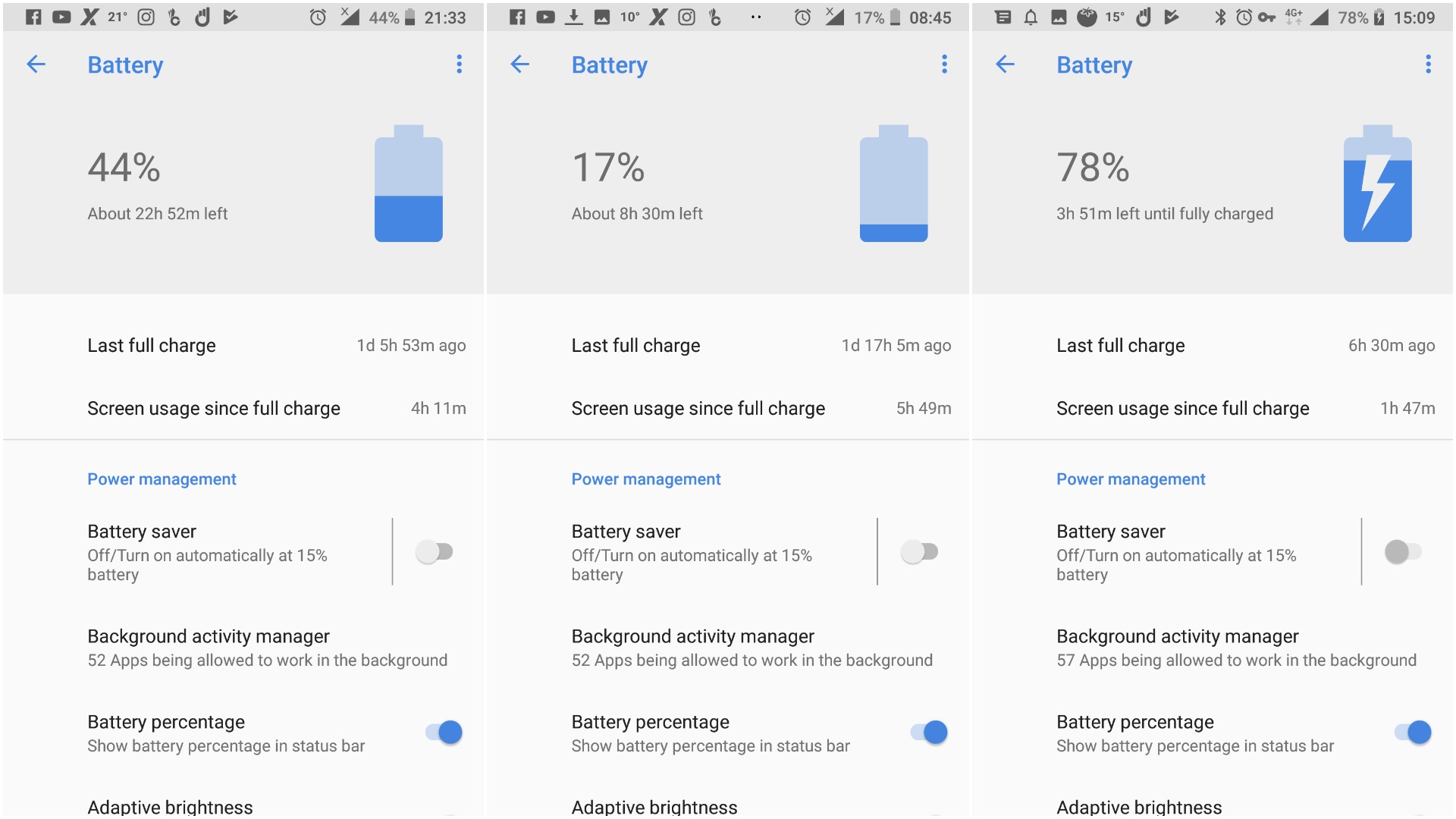 During my review period I would consistently get over 5 hours of screen on time with moderate to heavy usage. This means that the battery could last for an entire work day without me having to limit my interaction with the phone. Even with that said, I would have hoped for better battery saving features to be included in Stock Android for those who want a much better experience.
The good thing about this battery is that it supports quick charging so you can quickly top it up when you are in a hurry.
Final Verdict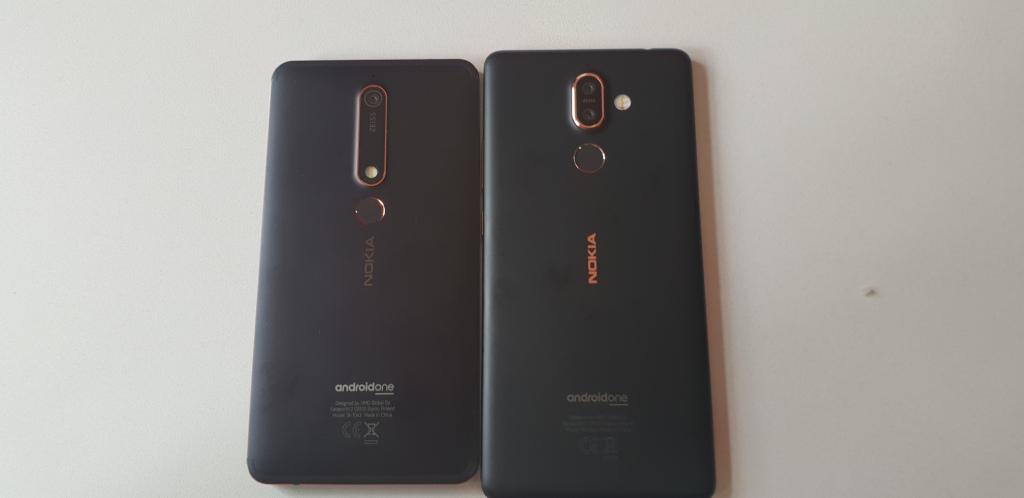 The Nokia 7 Plus surprised me during the review period especially coming from the Nokia 6.1. It is well built and I believe worth the money the company is asking for. It does not have that one thing that shines more than the others and this is a good thing. It is a well-rounded device that is built to perfection and handled everything I threw at it.
What I Liked
The design and build quality – Different and stands out
Performance – It is really good
Software (Android One) – Pure form of Android and guaranteed updates
Camera – Really good shots with great colour accuracy
Display – Sharp and vibrant
What I did not Like
Battery life – Not the best in its price
No LED notifications – c'mon HMD, we need this
Also Read: The Samsung Galaxy S9+ Review