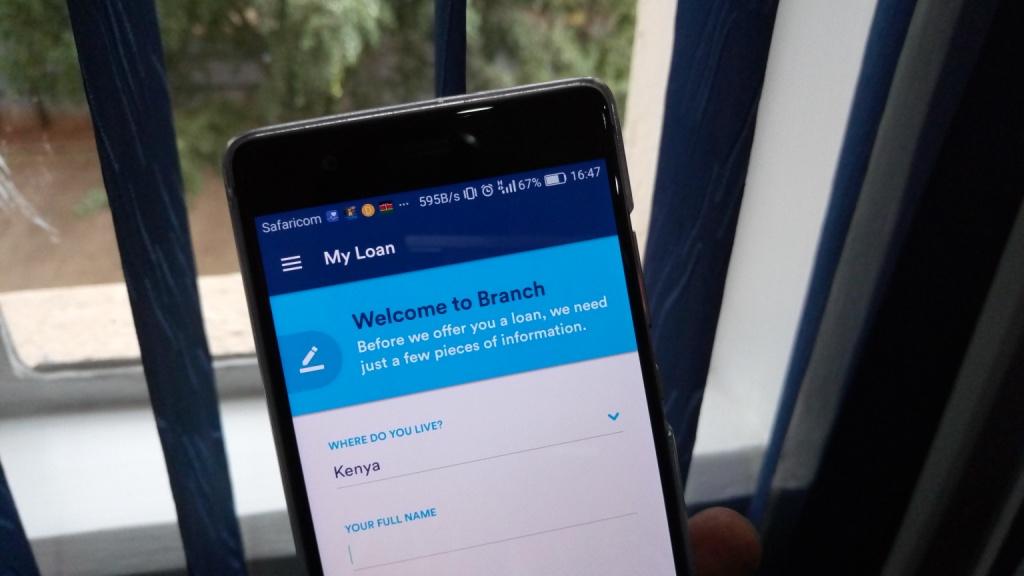 Most of you reading this have probably heard about Branch, the mobile loan application. It makes it easier and convenient for individuals and small businesses to acquire loans that would otherwise be difficult to get from traditional financial institutions. Branch describes itself as a service that uses data science to dramatically reduce the cost of delivering financial services in emerging markets. It already has one million borrowers and its currently one of the top 5 applications in Kenya.
Branch has had a successful run in Kenya and now the mobile "branchless bank" wants to expand to other emerging countries after announcing a $70 million Series B investment. The $70M Series B includes both equity and debt and was led by Trinity Ventures, a top Silicon Valley-based firm. Other participants include Victory Park Capital, International Finance Corporation (IFC), Andreessen Horowitz and CreditEase Fintech Investment Fund.
Branch knows the challenges individuals and small businesses face in emerging markets as they try to access financial products. The company says that with the Series B investment, it will be able to expand into India, a very lucrative emerging market. The company is led by, Matthew Flannery who co-founded and served as CEO of the non-profit lending platform Kiva. That organization, which he led for 10 years, has disbursed over $1 billion in loans to entrepreneurs in over 80 countries.

"I've been working in Microfinance — specifically in Africa — my whole career. Over the past decade, I witnessed the rapid spread of technology in the region. Microfinance has been slow to adopt mobile technologies, and customers have not reaped the benefits of quicker access to capital and more efficient pricing. After years of trying to change microfinance institutions from the outside, I decided to start one myself," said Branch CEO Matthew Flannery.
At the moment, Branch processes tens of thousands of loans every single day and they range between Ksh 250 to Ksh 50,000. The company is growing 20% month-over-month and expects to disburse over $250 million this year.
"In America, financial services are well-established, and the smartphone market is mature. In contrast, millions of consumers in emerging markets lack access to basic financial offerings like credit. Meanwhile, smartphone adoption in those countries is accelerating at break-neck speed," said Trinity Ventures general partner Schwark Satyavolu. "Because of the confluence of these two megatrends – the tremendous gap in financial service offerings and the rapid rise of the platform able to deliver them – and also because of the team's incredible bench of talent, I'm excited to invest in Branch and am bullish on its future."