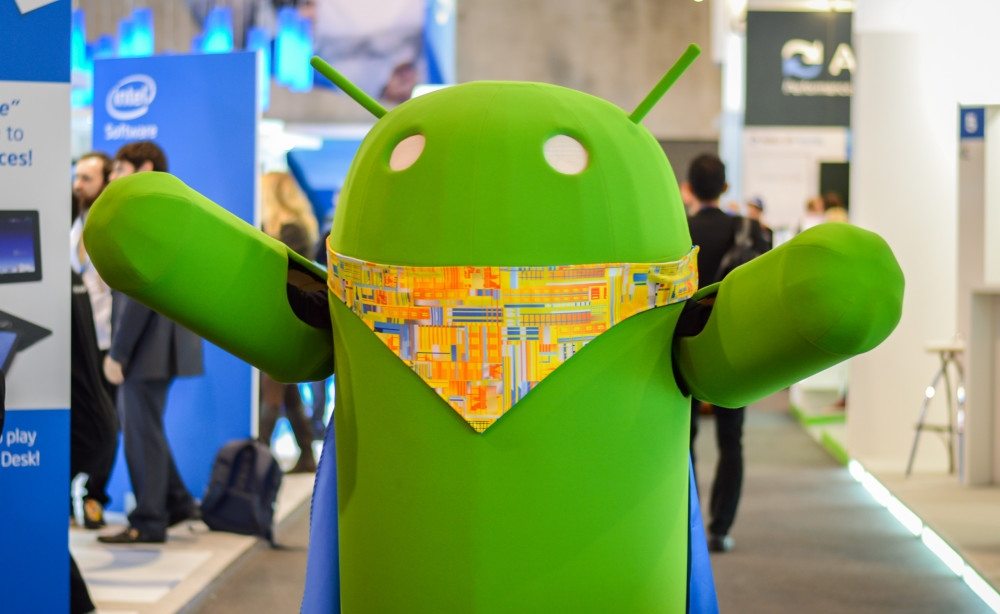 The most recent version of Android, Android Oreo was released sometime in 2017 to be the successor to Android Nougat that we have had since 2016. The interesting thing is that, Android Nougat has never been the most used version of Android until now.
Google has just released the latest Android distribution numbers that show Android Nougat being at the top with 28.5% market share. This is still a very low number but is a good start in my opinion. For an OS that has been around for over a year, in an ideal world we would be looking at 40% and above. The 28.5% figure represents both Android 7.0 and 7.1 by the way.
Coming to number one, Nougat has displaced Android Marshmallow from the top spot. Marshmallow currently has a market share of 28.1%, a 0.5% drop from last month. This is not that massive of a drop but it still is a drop in the end. In the coming months, I expect to see this number to continue dropping as Nougat rises.
Besides the two, the latest version of Android, Oreo has also had some significant gains to control 1.1% of the market. This is a 0.4% rise from what was reported last month. This is at par with the adoption rates we saw with Android Nougat and Marshmallow when they were still new on the market. Going forward, expect this number to keep going up as more devices get updated and newer devices that come with the OS pre-installed hit the market.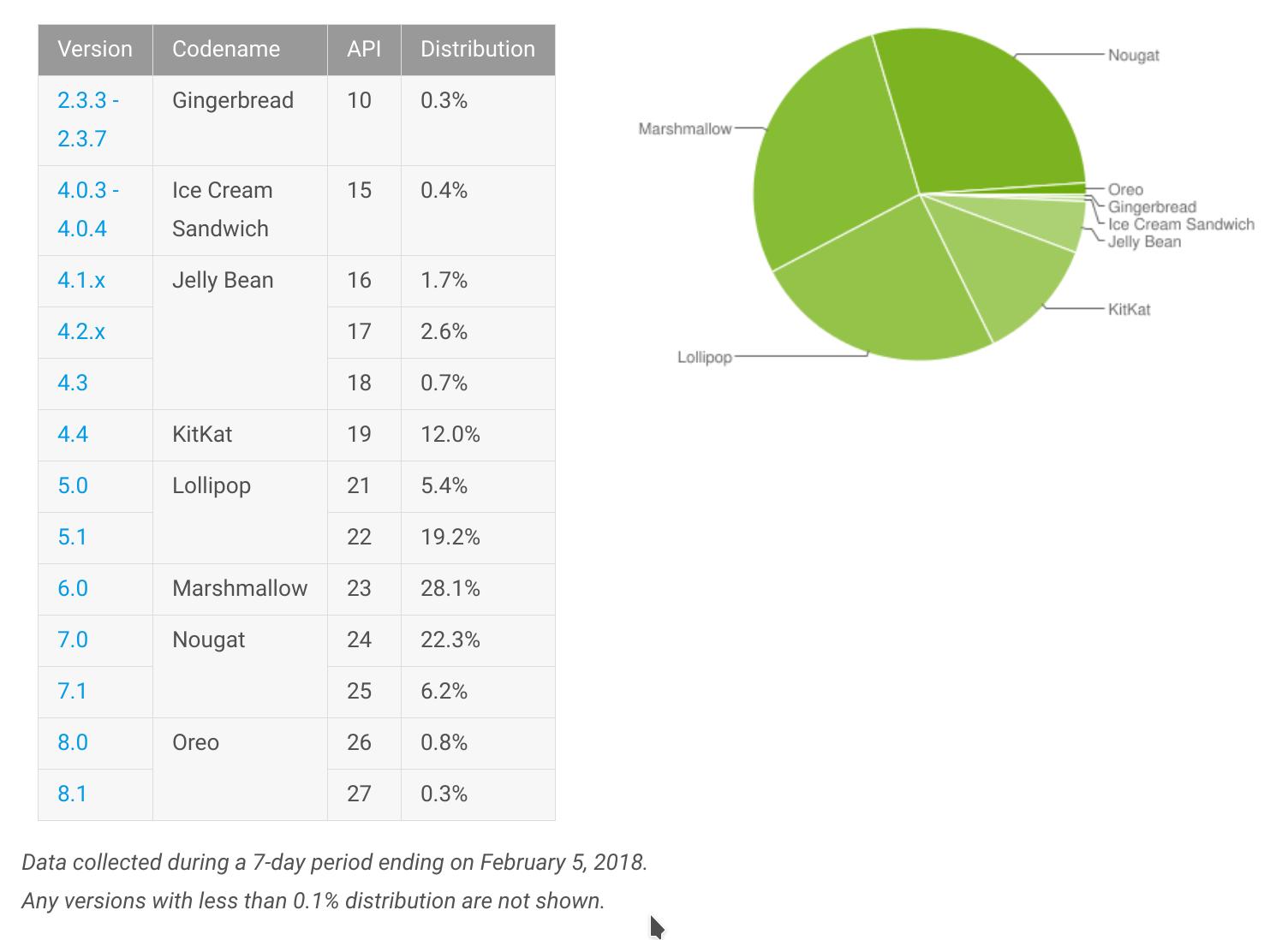 On the other hand, Android Lollipop is still around and kicking and currently has 24.6% market share. This is a drop of 0.5% from what was recorded last month. Android KitKat is also around but has lost 0.8% share to settle at 12% this month. Jelly Bean now stands at 5%, a 0.6% drop and Ice Cream Sandwich is at 0.4%, a 0.15 drop. Surprising enough, Android 2.3 Gingerbread is also around with 0.3% share, a 0.1% drop from last month.
Most of these old versions (from Android Marshmallow) will see their market share drop this year as more devices come into the market and the existing ones get updated. This will be the trend until the likes of Gingerbread disappear.
Read Now: Android Oreo Is Rolling Out To The First-Generation Nokia 6 And The Nokia 5