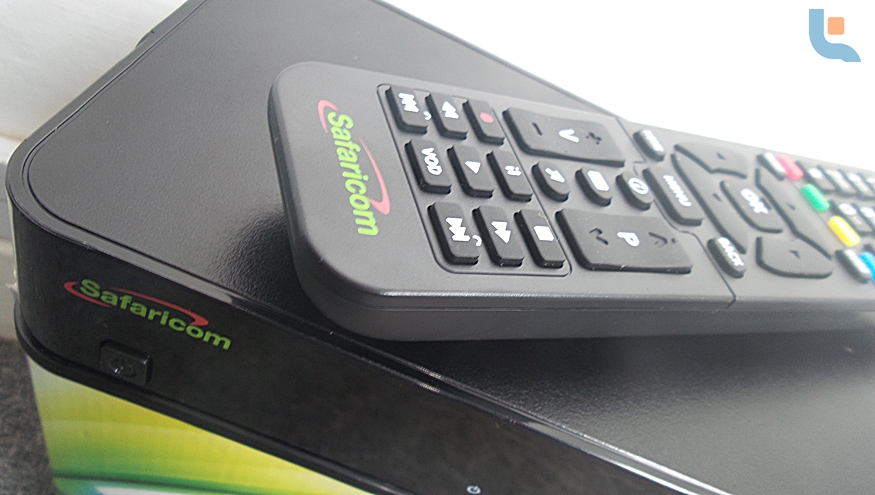 Late last year, Jamii Telecom launched showed us how affordable data can be with the launch of Faiba 4G in the country. One particular option that gives you 25GB of data valid for 30 days for only Ksh 1,000 really impressed me. This may or may not impress you but if you live in Kenya, then you know data can be expensive and no other service provider has prices close to what Jamii Telecom (JTL) is offering.
Well, for the largest telco in Kenya, Safaricom, giving customers a cheaper option is one way to compete with JTL. The company has today announced that it has lowered Safaricom Home Data prices by over 50% and introduced two new data bundles. Before you get excited, you first need to know that Safaricom Home Data bundles are available exclusively through the Safaricom Big Box and the Safaricom Digital TV Box. This should not be confused with Safaricom Home Fibre that is a true unlimited option starting at Ksh 2,500 per month for 5 Megabytes per second (Mbps).
What this means is that the price cuts can only be enjoyed by those who have the mentioned devices. With the price cuts, you may be wondering, so what will you be paying? To burst your bubble, the new bundles are still not cheap when compared to what Faiba 4G offers. Easy30 gets you 30GB of data valid for 30 days and costs Ksh 3,500. Easy50 on the other hand is valid for 45 days and you get 50GB as long as you pay Ksh 6,000. These prices may be lower than what the company was offering before but in my opinion, they are still expensive. On JTL, Ksh 6,000 gets you 210GB of data valid for 30 days. Both companies offer 4G data speeds and I don't see why one should choose Safaricom over Faiba.
Before is get carried away, let's go back to the new 'unlimited' bundles from Safaricom. The good news is that you can roll over unused bundles after the validity period. The only catch is that you will have to purchase another bundle for this to be possible. With most other service providers, for you to roll over the unused bundles, you will have to buy a bundle option similar to the one you are currently using. This means that, if you bought the 50GB option and have some left and the 45 days are over, you will have to buy another 50GB bundle for the roll over to be possible. I assume this will be the case for Safaricom so keep that in mind.
If you run out of data before the validity period is up, you can still access the internet at speeds of 256kbps at no extra cost. These speeds can handle basic browsing but don't expect to do much with it considering you will have been downgraded from high speed 4G LTE.
"The new Easy Bundles have been designed with the needs of the modern Kenyan family in mind. In addition, the affordability of the Easy data bundles will supplement our nationwide 4G coverage ensuring that each home now has access to world-class, quality, high speed broadband," said Joseph Ogutu, Director – Strategy, Safaricom.
Besides the two new bundles, Safaricom BIGBox customers can purchase 15GB of data at Ksh 3,199 and 5GB at Ksh 1,199. Both these bundles are valid for 30 days.
Do they new offerings excite you? I know they don't do it for me.
Also Read: Safaricom's 4G User Base Crosses The 1 Million Mark