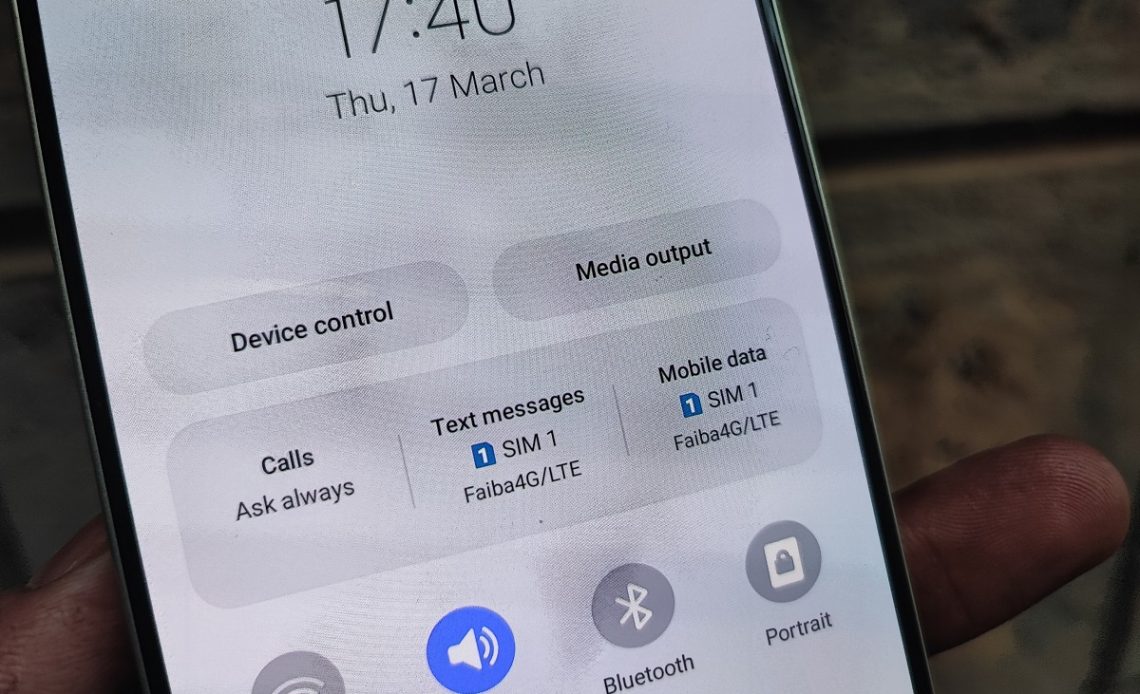 If you live in Kenya, you have probably heard about Jamii Telecommunications' new product, Faiba 4G. The service went live over a month ago and even though it is not available countrywide, it has sparked interest among users mainly because of its affordable data packages. For example, there is a 25GB bundle that can be used within 30 dayse for only Ksh 1,000. This is very cheap when you compare it to products offered by the other players in the market.
With Faiba 4G in Kenya, the one area the company has failed is providing users with the information they need to do simple tasks like purchasing data bundles and the likes. This post will look at some of these simple tasks that can help simplify the process.
Topping Up Faiba 4G and Buying Data Bundle
Purchasing Faiba 4G airtime is the same as with any other telco in Kenya. Find a shop selling the airtime and you are good to go. Since Faiba 4G hasn't been around for long, you finding shops selling this airtime may not be easy. If that is the case, you can purchase the airtime through Mpesa paybill number 776611 and account number is your number i.e. 0747 XXX XXX.
To buy the bundle you want, dial *111# and select the first option and take it up from there. Keep in mind that this option may now work for everyone and if that is the case, you can go to http://selfcare.jtl.co.ke on your phone and buy the bundles you want.
You can also use the Faiba app to purchase bundles. The app isn't the best looking out there and is a bit slow but can get the job done.
Faiba 4G USSD Account balance and other short codes
*544#
Faiba 4G Data Bundles
If you are interested in buying Faiba 4G data bundles, you can use the Faiba selfcare page or dial *544#. Below are the different bundles you can buy.
| | | |
| --- | --- | --- |
| Data | Price | Validity |
| 1GB | Ksh. 50 | 1 day |
| 8GB | Ksh. 300 | 7 days |
| 15GB | Ksh. 500 | 30 days |
| 25GB | Ksh. 1000 | 30 days |
| 40GB | Ksh. 2000 | 30 days |
| 70GB | Ksh. 3000 | 30 days |
| 120GB | Ksh. 4000 | 30 days |
| 210GB | Ksh. 6000 | 30 days |
Faiba 4G MiFi Price in kenya
The Faiba 4G MiFi pocket router is available in Kenya for Ksh 6,000. You can get it from JTL Faiba retailers across the country.
What is the Faiba 4G paybill?
Faiba 4G paybill number is 776611
Faiba 4G APN settings
Data APN settings
| Name: | Faiba mobile |
| --- | --- |
| APN: | faiba.co.ke |
| APN type: | default |
| Proxy: | Not set |
| Port: | Not set |
| Username: | Not set |
| Password: | Not set |
| Server: | Not set |
| MMSC: | Not set |
| MMS proxy: | Not set |
| MCC: | 639 |
| MNC: | 10 |
| Authentication type: | Not set |
| APN protocol: | IPv4 |
| APN roaming protocol: | IPv4 |
| Bearer: | Unspecified |
Read: What you Should Know About Safaricom's Nyakua Bonus (Nyakua Dabo Dabo)