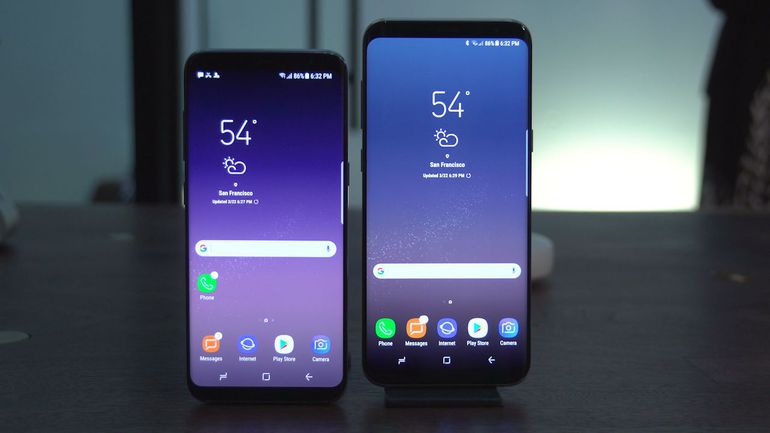 Samsung will unveil its next flagship smartphone, the Galaxy S9 next month at Mobile World Congress in Barcelona. This was revealed by the company's mobile business president DJ Koh. He said this at the Consumer Electronics Show (CES) currently ongoing in Las Vegas.
This announcement does not come as a surprise as the company unveiled the Galaxy S8 and S8+ last year in March. The company is changing things a bit by unveiling the phone at MWC as it should have been from the beginning. With its unveiling at MWC, the phone will go on sale at a later date that the company will announce at the event.
Samsung has not confirmed the specifications we should expect on the Galaxy S9 but I do not expect a big upgrade from the Galaxy S8 and S8+. These were and still are great devices with amazing features even for 2018 so Samsung will go slow with the upgrades and make some changes that users have been complaining about. One such change is the fingerprint scanner placement that the company is believed to have moved. The company is moving this scanner below the camera as that is a more natural and easy place to reach compared to where it is right now with the Galaxy S8/S8+ and the Note 8.
It is also believed that just like last year, Samsung will be unveiling two variants of its new flagship, the Galaxy S9 and S9+. They will have similar specs and a few differences here and there. One difference will be in the camera, the normal S9 will have a single camera setup while the S9+ will have a dual camera setup. Both variants will be coming with the new Snapdragon 845 processor. This will be the processor for certain markets especially the US. In other markets, the processor used will the company's own Exynos processor.
Most of the other specs about the S9 are still unknown but we will know more as we get close to its official unveiling.
Also Read: You Can Now Completely Disable The Bixby Key On Your Samsung Smartphone