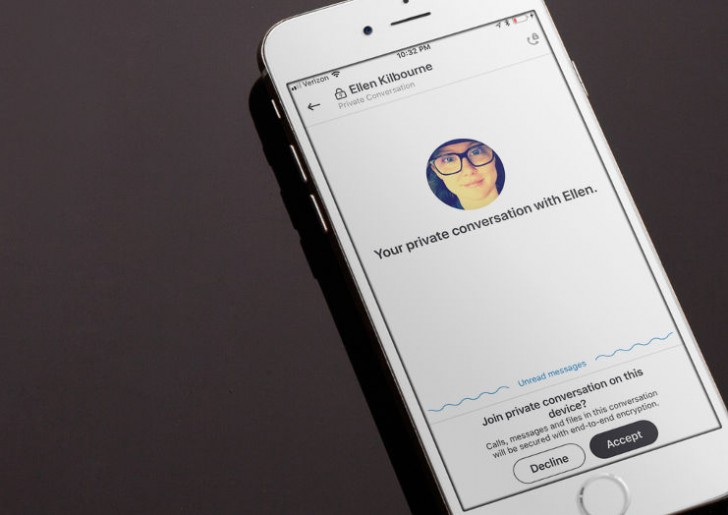 If you still use Skype, you should be happy to know that it is the latest messaging platform to use end-to-end encryption. Skype has partnered with Signal to enable this functionality to its users and be at par with most of the popular messaging services out there.
By default, end-to-end encryption will be disabled and those users who want it will have to enable it on their own. Users will be able to enjoy end-to-end encryption for individual chats that Skype is calling Private Conversations. At this point, the option isn't available for groups and there is no news as to when we should expect it on groups.
To have a Private Conversation with your contacts, you should tap on the "+" icon and then choose the Private Conversation option before choosing the contact you want to have a chat with. When this is done, an invite will be sent to the person you choose and is valid for 7 days. After 7 days, it will expire and for you to have a Private Conversation, you will have to send another invite.
When the contact accepts your invite, they will only be able to have a Private Conversation with you on the specific device they accepted the invite on. To have this conversation on another device, you will need to resend the invitation.
With a Private Conversation, preview messages will not be shown in Chats or notifications. You will also have a lock icon next to your contact's name and you will not be able to edit messages or forward files. I know these seem to be too many drawbacks but in my opinion they are worth it.
At the moment, Skype Insiders are the only ones who can use this feature but it will make way to other users very soon.