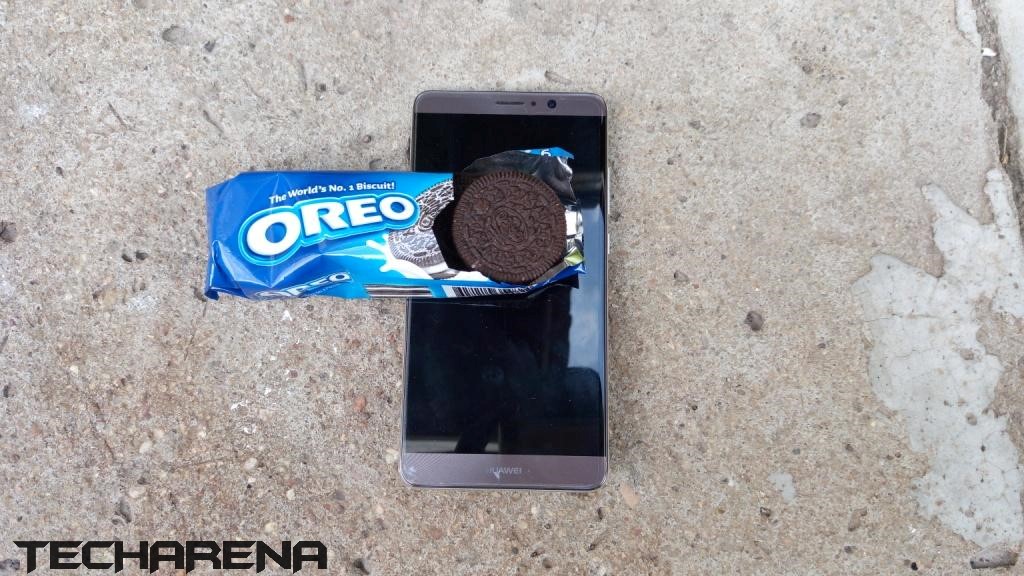 Android Oreo started rolling out to supported Nexus and Pixel devices about 4 months ago. After that, we saw some manufacturers announce that they had plans to push out the update to their existing devices and some even went ahead to release new devices that came with Android Oreo pre-installed.
Given that Android Oreo has been around for at least 4 months, you would expect its market share to be significant but unfortunately it is not. At the moment, Android Oreo is installed in about 0.7% of all Android devices. This is not a small number but is not big either. You can argue that we haven't seen that many device come with the OS pre-installed but you also have to consider the fact that for the number to rise significantly, manufacturers have to update their existing devices as not many people are willing or able to buy new phones.
I wish manufacturers such as Samsung, HMD Global (Nokia), OnePlus and others who released new smartphones towards the end of 2017 could update these smartphones as soon as possible as some of their devices were released after Android Oreo was made official. These devices should have come with Android Oreo in the first place and given that they didn't, they should be getting the update as of now.

That little rant aside, Android Oreo reaching 0.7% market share is a tiny bump from November when its market share was at 0.3%. The most popular Android version is Marshmallow with a market share of 28.6%. This is interesting as the update was released back in 2015 and it is still the most popular version in January 2018. Marshmallow has lost some ground from last month when its market share stood at 29.7%.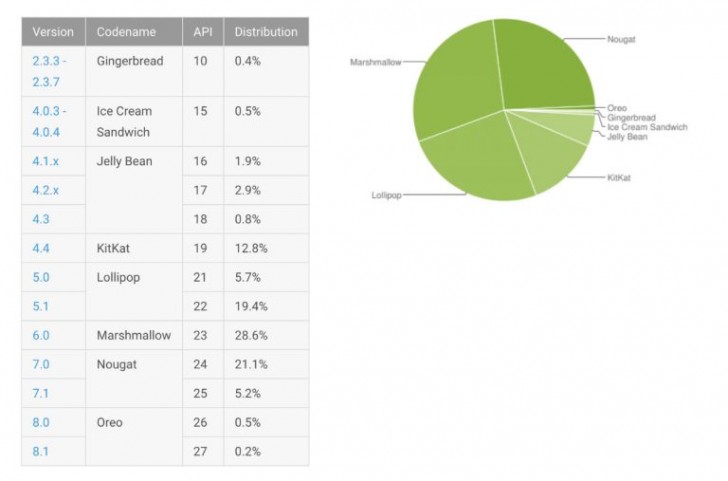 Following Marshmallow closely is Android Nougat with 26.3% market share. This a 3% rise from last month. The other Android versions on the list include Lollipop with a market share of 25.1%, KitKat with a market share of 12.8%, Jelly Bean with 5.6%, Ice Cream Sandwich with 0.5% and Gingerbread with 0.4%.
As the year progresses, I expect Android Ore's and Nougat's market share to continue rising. Most of the other versions will see their market share drop.
Also Read: These Are The Smartwatches That Should Be Getting Android Wear Oreo (8.0) Update