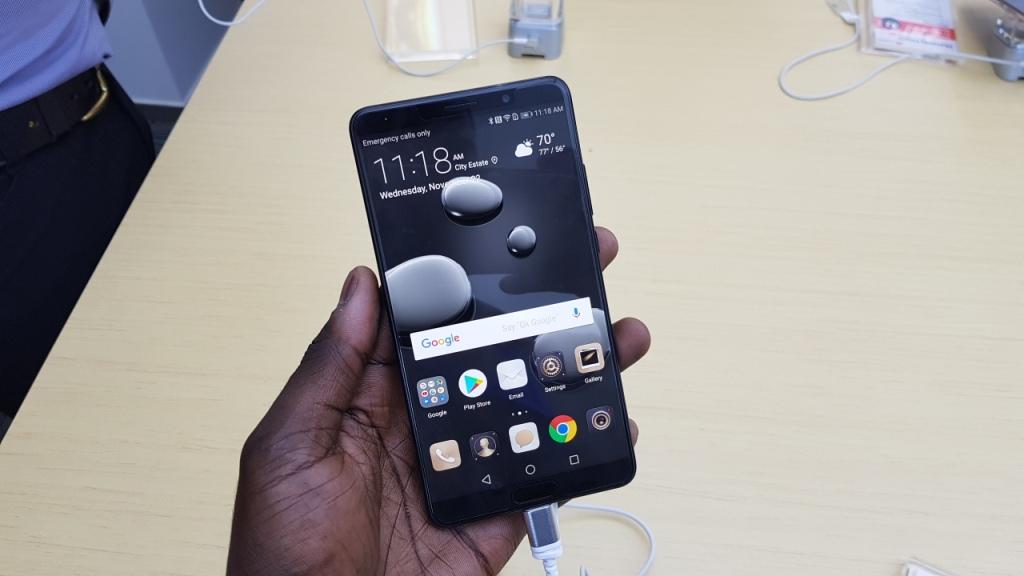 Earlier today, Huawei officially unveiled its latest flagship phablet, the Huawei Mate 10, in Kenya. The company did this in partnership with E-commerce platform, Jumia. The phone is available for Ksh 80,000 through the platform but may be higher or lower if you get it from other sources. At the moment, the phone is exclusively available on Jumia and this will be the case for the next two weeks before you can get it on other retail stores.
The Huawei Mate 10's main selling point is the Artificial Intelligence processor that the company says is the first in the world. This processor is Huawei's own Kirin 970 CPU that it says offers users a faster, stronger and seamless experience. With its built-in neural processing unit (NPU), the Huawei Mate 10 can analyze and adapt to its surroundings while offering a fast and strong performance says Huawei. The company added that users will not face any slowdowns or lags for at least 18 months, something most other manufacturers cannot promise.
Having an Artificial Intelligence processor is Huawei's way of differentiating itself from other manufacturers out there. The smartphone market is flooded with devices of all kinds and for Huawei, it wants to differentiate itself through the experiences users enjoy. Of course this is all talk and since I haven't tested the device so far, I cannot confirm a thing, I just have to give Huawei the benefit of the doubt.
Besides the A.I processor, the Huawei Mate 10 is the first smartphone to come with dual 4G SIM support and dual VoLTE connections. With this, you can get 4G on both SIM card, with most other dual SIM devices, we are used to getting 4G connections on one SIM and 3G on the other SIM.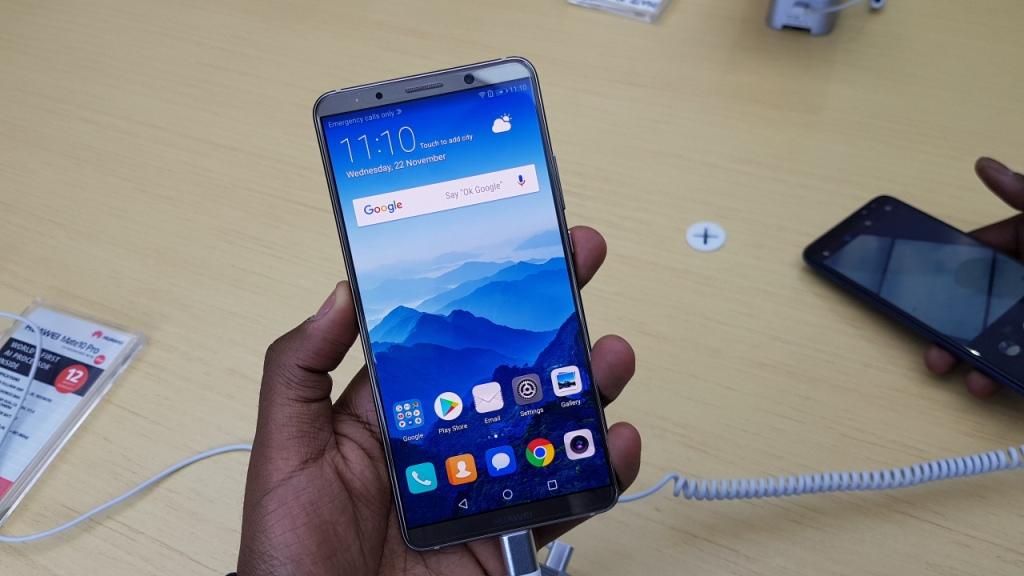 Speaking on the launch, Huawei Technologies, Adam Lane Senior Director, Public Affairs, said "The Huawei Mate 10 series is a device that gives users a seamless experience. A key feature is the Artificial Intelligence processor that is adaptable with ones surroundings making the phone stand out in this competitive market."
Some of the Key Huawei Mate 10 Specifications are Listed below.
Display Size: 5.9 inches with a resolution of 1440 x 2560 pixels
Processor: Octa-core Hisilicon Kirin 970
RAM: 4 GB
Storage Space: 64 GB, can be expanded using a microSD card
GPU: Mali-G72 MP12
Android Version: Android 8.0 Oreo with EMUI 8.0
Camera: Dual 20MP and 12MP Camera setup at the back with a 8MP front facing one
Battery: 4000 mAh removable battery
Huawei Mate 10 Pro and Mate 10 Lite
Huawei also announced that it will be bringing the Huawei Mate 10 Pro in Kenya in a couple of weeks. The company says this unit will be available for Ksh 89,999. Besides this, there will also be a cheaper model, the Huawei Mate 10 Lite that will be available for Ksh 39,999, quite a reasonable price if you ask me. If you are looking for an affordable yet decent device from Huawei, the Mate 10 Lite is the one to choose. I will update when both these devices are available in Kenya.
Also Read: EMUI 8.0 (Based On Android Oreo) Is Heading To The Huawei Mate 9 And P10 Series