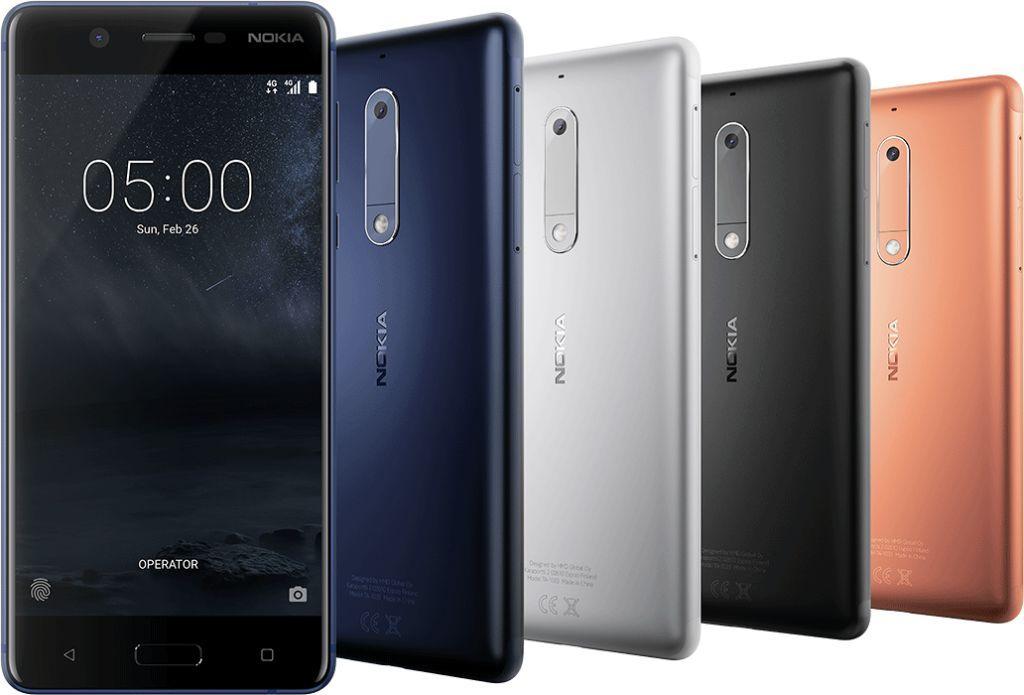 Nokia re-entered the smartphone market earlier this year through HMD Global. The company has already unveiled the Nokia 3, Nokia 5, Nokia 6 and just recently, the Nokia 8. These are not expensive devices but they are not the cheapest on the market either. The Nokia 3 is reasonable priced and in Kenya you can get it for as low as Ksh 13,000, quite reasonable if you ask me. If you are interested you can get it here.
It looks like HMD Global is ready to update Nokia's line-up very soon with an affordable device. The device will be the Nokia 2 and will be unveiled in November this year. This is according to Nokia Myanmar's Facebook account. The admin of the Facebook page was responding to a user who was asking about the availability of this phone. This is the official Facebook page in the country and we are inclined to believe what it says. The November launch is for Myanmar but my guess is this is the same month we will see its global launch.
Nothing about the Nokia 2 has been made official but we have heard some rumours about its specs. For the display, we have heard the HMD Global plans to go with a 4.7 inch one with onscreen buttons. I know some people may be disappointed with the onscreen buttons but given that the display is small (4.7 inches) having onscreen buttons means that you do not lose any screen surface area.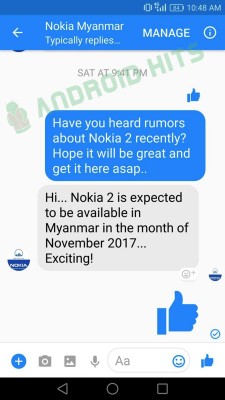 Powering the Nokia 2 will be the Snapdragon 210 processor and the battery used here will be a 4,000 mAh one, not small by any standards.
Besides the Nokia 2, we may also see the Nokia 9 before the end of the years. This will be the flagship model and is rumoured to have a bezel-less design. We have seen a handful of those around and it looks like Nokia will be joining the party soon.
Also Read: All The New Nokia Smartphones Will Be Upgraded To Android 8.0 Oreo