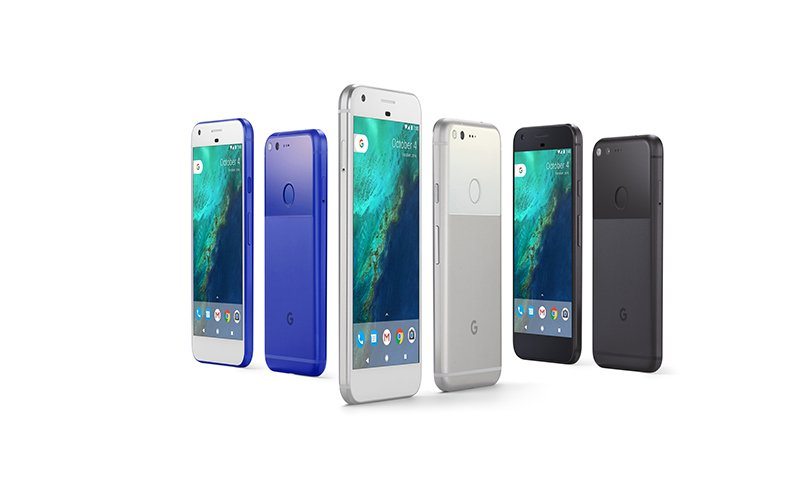 Last year, Google introduced its new smartphone family, the Pixel and Pixel XL smartphones, to the world. Even though the two phones had Google's branding, they were manufactured by HTC. Google had partnered with HTC back when the Nexus program was active and we expected the successors to the Pixel and Pixel XL to be made by HTC too.
Well, it looks like we will not be getting what we expected as HTC will not be making both phones this year. HTC will still be in the mix as the company will be making the successor to the original Pixel smartphone while LG will manufacture the bigger model, the Pixel XL 2.
We got this information through a bug report inside the Android Issue Tracker. In there, there is a bug entry that was made by an LG employee pointing out a problem with USB Power Delivery. A Googler replied to that post by asking that the bug be closed and should be moved to Android > Partner > External > LGE > Taimen > Power.

The above paragraph may not make sense so let me try to explain why it is important. We have seen the name Taimen before, it is a codename to one of the three smartphones that Google has been working on this year (successors to the Pixel and Pixel XL phones). One of the three, codenamed Muskie, was just cancelled and this was the one expected to be the direct successor to the Pixel XL. With this, we are pretty sure that Taimen will be 2017's Pixel XL smartphone as it is slightly bigger than the two other devices Google is working on (one of which has been cancelled).
With that, we now see why the mentioning of Taimen is key in our understanding of what Google is currently developing. Besides the bug report, we have also heard from unnamed sources who spoke to Android Police editor David Ruddock that Taimen is the Pixel phone that will be manufactured by LG this year. This second report sort of confirms that.
With LG aside, the successor to the original Pixel will be made by HTC. This is quite a strange move by Google as I expected both devices to come from the same manufacturer. With two different manufacturers, will the two Pixel phones be different design-wise? The 2016 models looked identical except for the size and we are not sure what will be the case with the 2017 models.
Also Read: Android O Will Be Available For The Google Pixel Smartphones In Early August