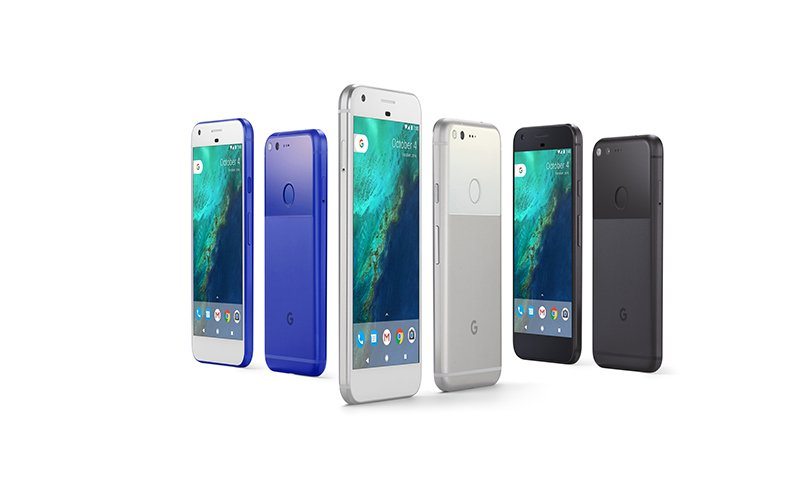 About 8 months ago, Google unveiled its first in-house smartphones, the Pixel and Pixel XL. These phones were manufactured by HTC for Google and were sort of released to replace the Nexus line of devices.
Being the first in-house devices by Google, we are all keen to see how they will perform as they compete directly with all the other Android smartphones. Google has not officially disclosed how many Pixel smartphones have been sold so far and we do not expect that to happen anytime soon. The company is very secretive with the figures but that is not a big deal because we finally have a clear picture of how many Pixel units have been sold so far.
We finally have a rough idea about the number of Pixel devices that have been activated so far. This is basically the number of Pixel devices that Google has sold. The number comes from Google's own Play Store. For those who may not be aware, the Play Store normally shows the number of times a particular app has been installed. It gives a range and not the exact number but this is still very valuable information.
The Pixel Launcher, which is the default launcher on the Pixel phones, has been installed between 1,000,000-5,000,000 times according to its Play Store stats. With this, it means that the Pixel launcher has been activated over 1 million times, since it is the default launcher on the Pixel smartphones, it means that over 1 million pixel smartphones have been activated.
At this point, the Pixel Launcher is exclusively available for the Pixel phones so the number of installs accurately shows the number of Pixel devices it is installed on.  Selling 1 Million units in 8 months is not so bad considering the fact that the phone is not available in every country.
This latest information comes a few months before the official unveiling of the Pixel 2 and Pixel XL 2 smartphones which we expect to be equally successful.
Also Read: LG Will Manufacture The Google Pixel XL 2 Smartphone This Year