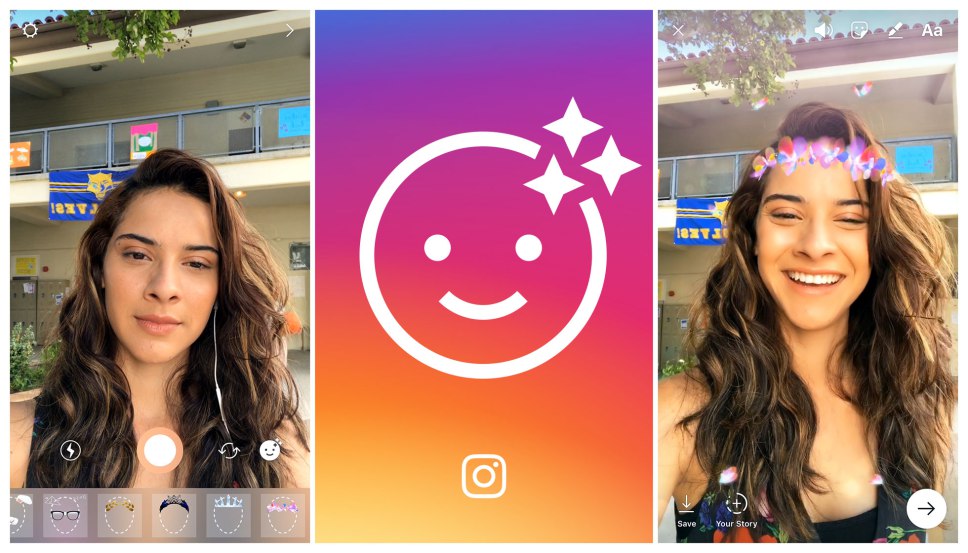 If you have been following what Instagram and Snapchat have been doing, then you already know that Instagram has been copying some of Snapchat's core features for the last. This started with the complete rip off of what Snapchat is with the introduction of Instagram Stories. You can say that Facebook (which owns Instagram) decided to take this route as the company had offered to buy out Snapchat but the latter refused. The company saw that the only thing it could do was to clone Snapchat through Instagram.
Well, think what you may about Facebook and Instagram but the company is back at it again this time with augmented reality face filters for its iOS and Android applications. These are filters similar to the ones you can get on Snapchat. If you have used Snapchat before, then you clearly know what these filters are and how to use them.
Using Face Filters on Instagram Stories
Using face filters on Instagram stories is not a complicated affair. You have a selection of eight face filters which you can access by tapping on the new face icon that you can find in the bottom right corner. There are certain face filters that will work with two or more people and this is useful if you are with your friends. Instagram has also said that these filters are compatible with the Boomerang feature.
Besides the face filters, Instagram is also making it possible for users to create videos that play in reverse and is adding hashtag stickers to shared images. All these updates are available on Instagram version 10.21 for Android and iOS.
Snapchat's Future in Unknown
With the route Instagram has been taking, do not expect the company to slow down when it comes to copying what Snapchat has done. The company may not necessarily convert Snapchat fans to start using Instagram Stories but it is probably targeting those who are just getting started with social media. These may be the 13 year olds who are signing up to use social networking sites for the first time. Instagram wants these users to default to using its platform and not Snapchat.
Even if Snapchat fans stick to using it, as long as those new to the social media world default to Instagram, Instagram has a much better future compared to the uncertain one Snapchat has. This is what I think Instagram is doing and to be honest it makes sense for Instagram and is scary for Snapchat.
Also Read: Instagram Has 700 Million Registered Users, Up From 600 Million In December