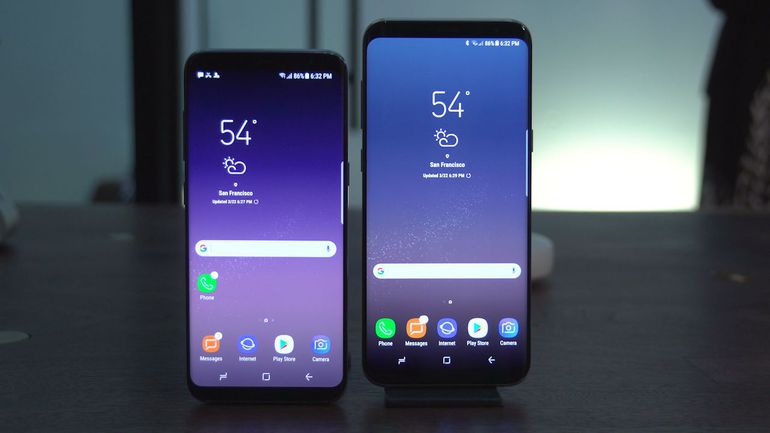 Samsung's latest flagship smartphone, the Galaxy S8, seems to be doing well if the latest sales figures are anything to go by. From the figures released by the company, over 5 million units have been sold so far. The company did not give the exact number of units sold but said that over 5 million units have been sold globally up until now.
These figures are from the countries the Galaxy S8 is available in retail stores. The phone has been on the market for about a month and selling these many units is not so bad considering the disaster that was the Galaxy Note 7 that many people thought would tarnish Samsung's name. The phone has been available in retail stores in Kenya for less than two weeks.
The Samsung Galaxy S8 is the company's only flagship device on the market that was released within the last 6 months and given that the Note 7 was discontinued, Samsung fans have no option but to get the S8 or wait for the Note 8. This is probably why it is so popular and has helped the company sell over 5 million units within a very short period of time.
The Samsung Galaxy S8 is one of the best looking smartphones we have on the market at the moment. It has an Infinity Pool Display that gives it an immersive and different look from what we see on other smartphones on the market. This is probably what attracted most people to the phone given that most of its other specs can be found on other flagship smartphones out there.
Given that we have not heard of any incidents when it comes to the Galaxy S8, we have to conclude that it is a solid device especially when compared to the Note 7. Samsung previously said that it learned its lessons with the Note 7 and we should not expect a repeat of what happened last year going forward. There are some people who were worried that the S8 would explode just like the Note 7 but given that we haven't seen even one incident, these same people may take a leap of faith and buy the S8.
Within the next few weeks, Samsung will be taking the S8 to even more markets around the world and with this, we expect the total number of devices sold to go up.