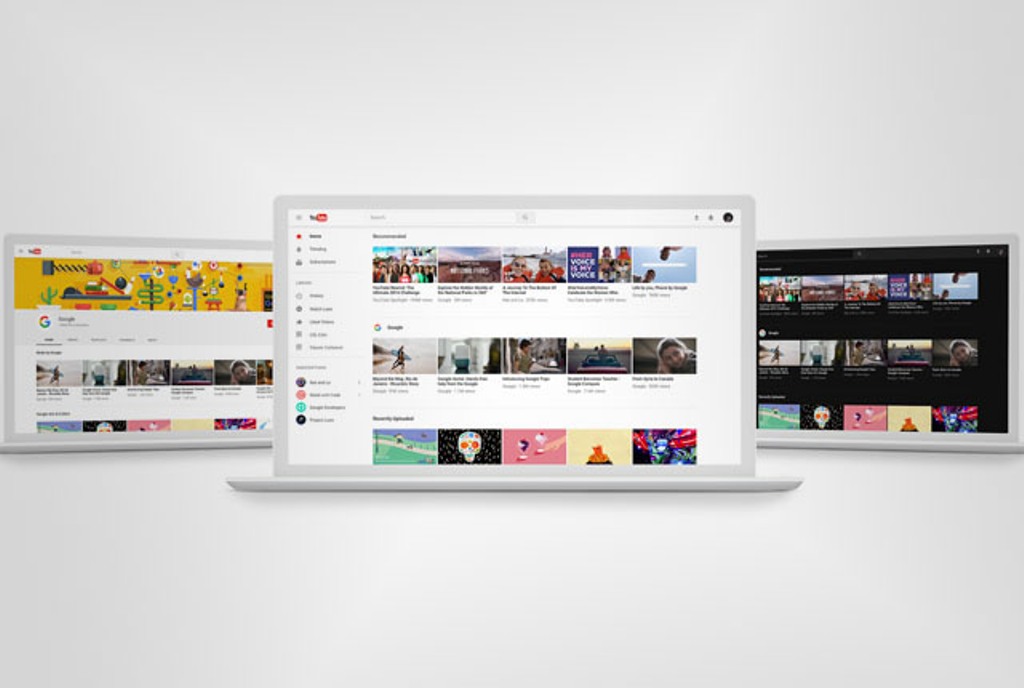 YouTube desktop site has had its current design for as long as I can remember. If you were getting sick of the current look, worry no more as YouTube is introducing a new design for its desktop site.
With the changes, YouTube's desktop site is getting upgraded with Material Design that gives off a clean look that adds more white spaces to the site by getting rid of the grey areas that are currently there. With this, the site appears more flat and easy to navigate compared to what we have been used to.
With the new design, the titles of the videos are now black and not blue as they have been before. Channel names are also a bit darker, they are currently grey but the new design makes them darker. These are subtle changes that you will definitely notice when you get this new design. Video views have also been shrunk and instead of the usual count such as 200,00 views, you now have 200K counts. Basically, the company is removing the extra 1000 to use the K symbol.

The YouTube channel pages are also getting redesigned and now put more emphasis on the videos on the channels making it easier for you to find the video that might interest you.
A Dark Theme
If you know me, then you know I am a big fan of apps that have a dark theme. These themes are helpful when you are using these apps or websites at night. YouTube is now getting a dark mode that you will be able to access through the profile menu by clicking on your profile picture at the top right corner. At the moment, you can only switch to the dark mode manually and there is no option to set that to switch on and off automatically depending on the time of day.
This new design is still rolling out and is available in preview mode. You can preview it by visiting youtube.com/new. Those who prefer the old design will still be able to do so by choosing the "Restore classic YouTube" from the account menu.
Also Read: YouTube Go App Has Been Launched To Allow You To Download Videos For Offline Viewing