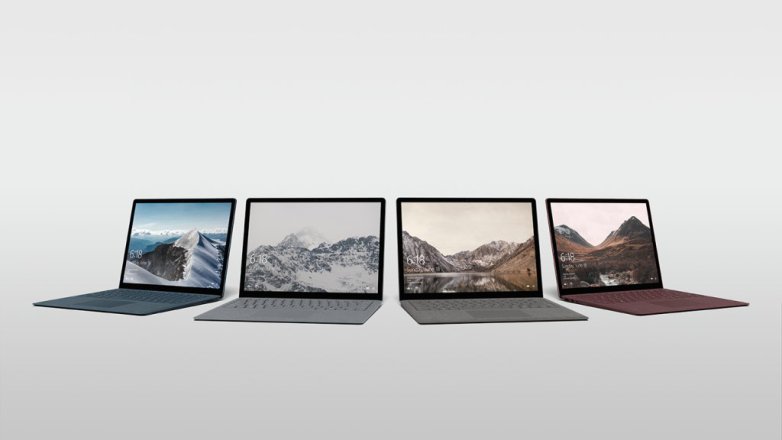 Microsoft has been testing the waters of the laptop market the last couple of years. We have seen the Microsoft Surface books before and now the company is back again with the all new Surface laptop.
The Microsoft Surface laptop was unveiled yesterday and one of its unique features is that it comes with Windows 10 S. According to Microsoft, the Surface laptop is supposed to refresh the classic laptop form factor while at the same time showcasing the advantages of Windows 10 S. Windows 10 S is sort of supposed to be Microsoft's answer to Chrome OS. The laptop itself looks sleek and premium for those who are looking for high end laptops.
"This Surface perfectly blends fabric and function, power and portability, beauty and performance," Microsoft said.
The Microsoft Surface laptop comes with a 13.5-inch touch screen, weighs 1.25kg and is about 14.47mm at its thickest point. Powering it is the 7th generation Intel Core i5 or Core i7 processor with up to 512GB of SSD.
The Microsoft Surface laptop will come in different colour options of Platinum, Graphite Gold, Cobalt Blue, and Burgundy. It will be available as from June 15 and will retail at around $999 (approximately Ksh 103,000.
https://www.youtube.com/watch?v=74kPEJWpCD4
Also Read: Microsoft Asks Users Not To Manually Install Windows 10 Creators Update