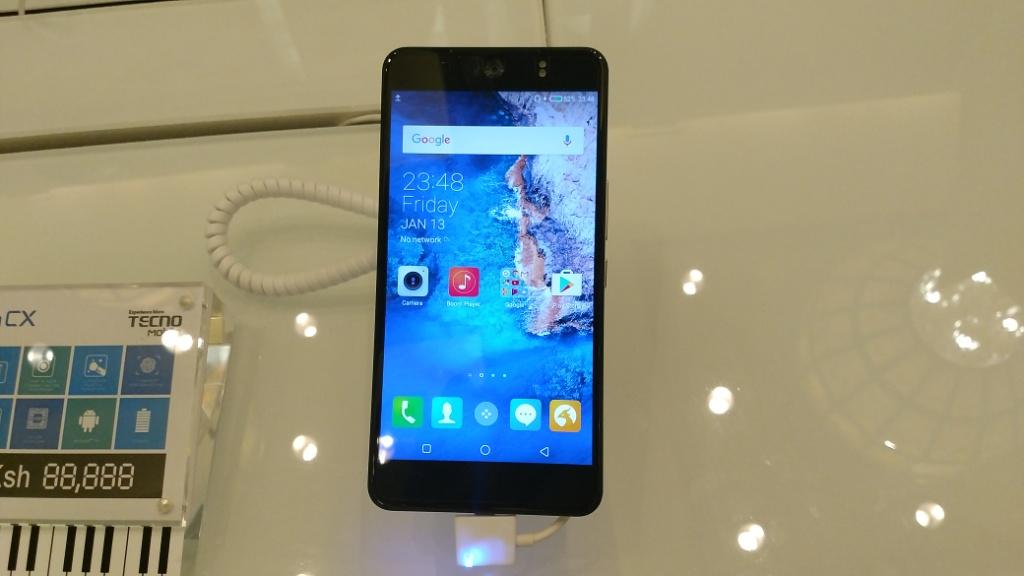 Tecno will be launching its next smartphone, the Camon CX in Kenya in a couple of days. The Tecno Camon CX is a camera centric smartphone from the company that is supposed to take over from the Camon C9 that was launched last year. This year, Tecno is being secretive about this smartphone revealing nothing and we are less than a week before the phone is launched. Even with this, we have managed to get some of the expected specifications from a very reliable source.
Below are the Tecno Camon CX Specifications that we know about right now. The price of the Tecno Camon CX is Ksh 19,000.
Tecno Camon CX Specifications
[table id=62 /]
As you can see from the specifications above, the Tecno Camon CX looks like an interesting device. Its main selling point will be the 16MP front facing camera that we just don't get to see on devices such as these (below Ksh 20,000). This 16MP camera is supported by dual LED flash that will ensure you get decent specifications in the dark.
Besides the camera, the Camon CX is powered by a 1.5 GHz MediaTek processor that is paired with 2GB of RAM and 32GB of internal storage space. I am particularly happy to see an entry level model from Tecno with 32GB of storage space.
Another amazing thing is that the phone is coming with Android 7.0 Nougat. This will be the first smartphone from Tecno to come with Android 7.0 with HiOS on top.
We still do not know about most other features and the price of the phone but we will update this post when we get more information so keep coming back here from time to time.
In in all, this looks like an interesting device. We will try our best to get the Tecno Camon CX when it launches in Kenya and review it for you guys.
Also Read: The Tecno Camon CX Is Already Up For Pre-Order In Kenya, Launch Date Is March 23