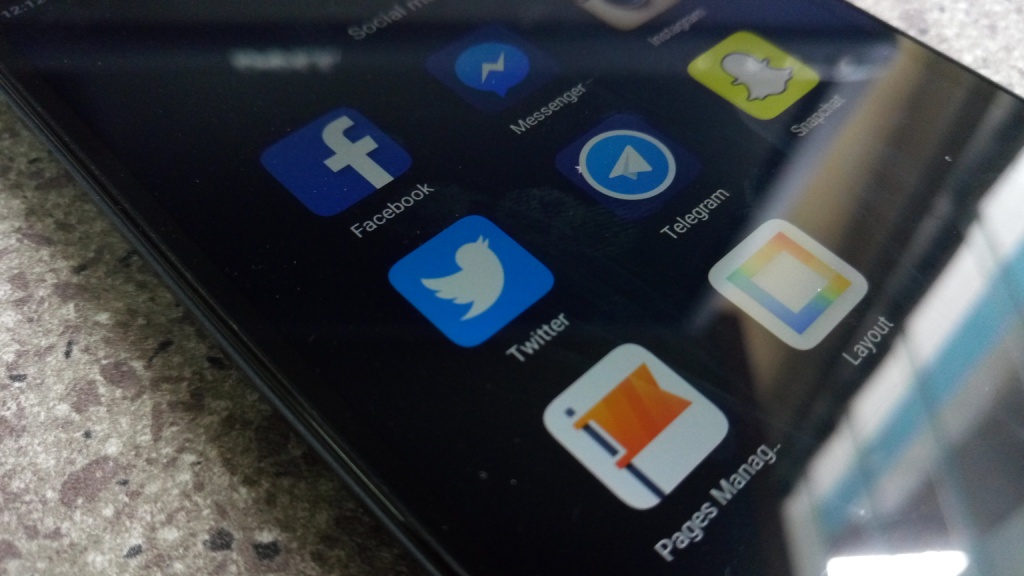 Earlier today, I got a notification to update my Twitter app for Android among other apps. Given that I have the beta version of the app, I always ensure that I get the latest updates on my phone as soon as they are available. I did not waste time, went to the Play Store and updated my app just to see what was new.
The one biggest change that I got with this update makes it possible to set the night mode to turn on at sunset and off at sunrise. If you are a regular visitor of this blog, you may remember last year we told you that the official Twitter app got the night mode feature that makes it easier to use the app in the dark without straining your eyes.
The biggest disappointment with this feature is that you could only turn it on and off manually. There was no option to set to turn on and off automatically depending on the time of day. This is why this latest update got my attention when I got the notification below.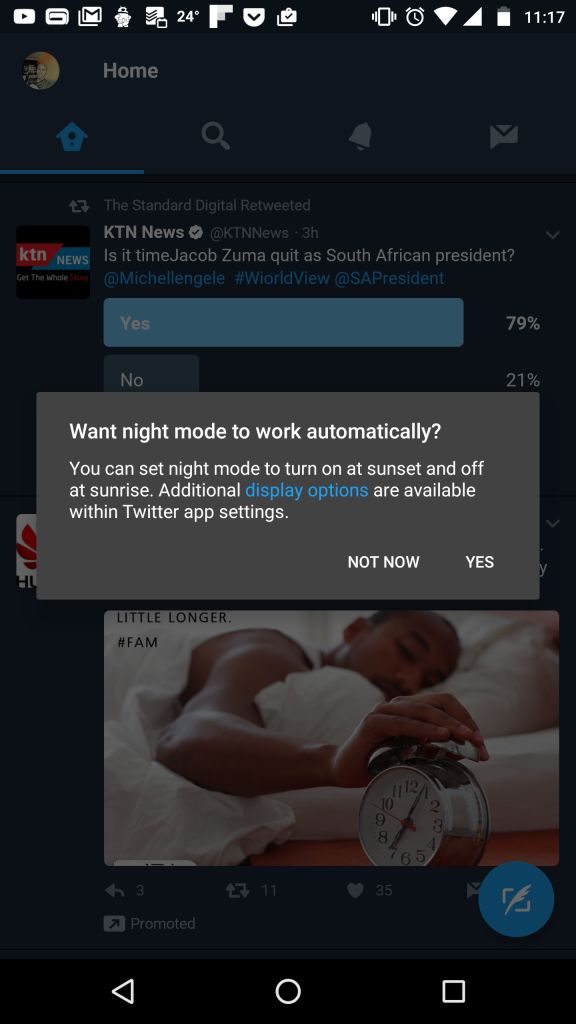 This was a pop up notification and when it came up, I chose yes to set night mode to activate automatically. I had the option of switching night mode on, off or set it to turn on and off automatically. I chose the last option and the pop up notification was gone.
I went to the settings page trying to find this option from there but I could not get it.
Twitter is yet to officially communicate that this feature is rolling out so it is safe to assume that the company is still testing it. It may be available on those using the beta version of Twitter for Android. I have version 6.42.0-beta.586 for those who may want to know that.
I will keep you updated on this if I notice any changes.
Also Read: As Many As 48 Million Twitter Accounts Could Be Bots