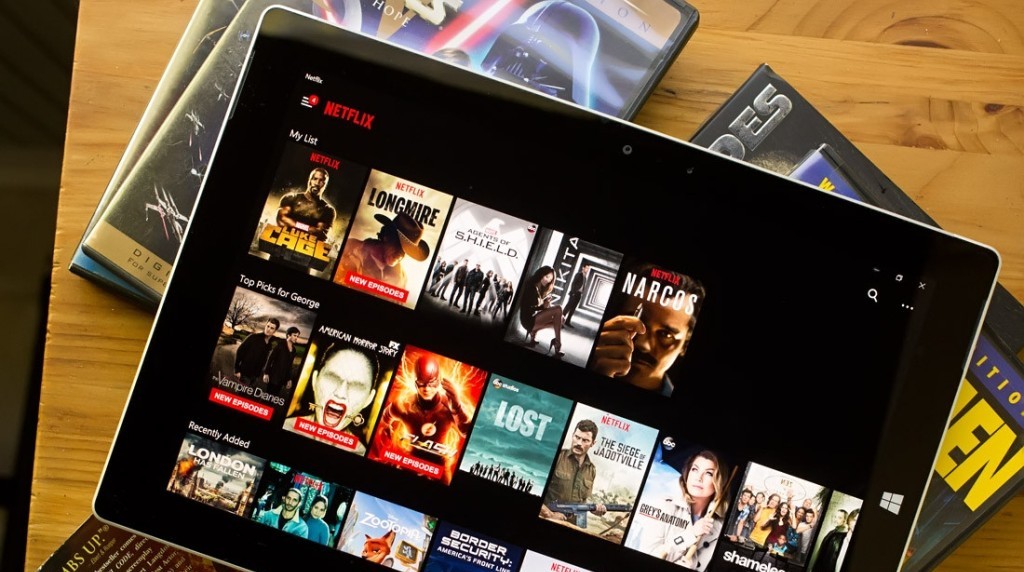 For the many years that Netflix has been around, it only started supporting offline viewing last year. Offline viewing is basically a feature that allows you to download videos through the Netflix app when online and view them when offline. This feature is useful if you do not have a stable internet connection or in situations where you have a high-speed internet connection at work and no internet connection at home. In such situations, you will have to download the videos you want when you have a stable connection and watch them later.
When Netflix introduced offline viewing last year, the feature was available on Android and iOS but not Windows 10. Things are changing though, if you are a Windows 10 user, the good news is that this feature is finally available for you. The new updated Netflix app for Windows 10 is available on the Windows store with the "Download & Go" option that means that you can download videos on your device.
With the Download and Go option, you will see a download button on all movies, TV shows and documentaries that you can download on your Windows 10 device. When you download the video you like, you will be able to find it on the "My Downloads" section and watch it when you are offline.

Before you rush and look for content you can download, keep in mind that not all videos are downloadable at this time. Movies such as Iron Man 3 cannot be downloaded for some reason, you will have to stream these when online. To help you easily find content to download, Netflix is adding an "Available for Download" tab where you will find all the content you can download.
The download option is available for both Netflix for Windows 10 Mobile and PC versions, grab it from the store if you want to be able to download videos on your phone.
Also Read: How To Watch 10 Of The Best Hollywood Series For Free Right Now