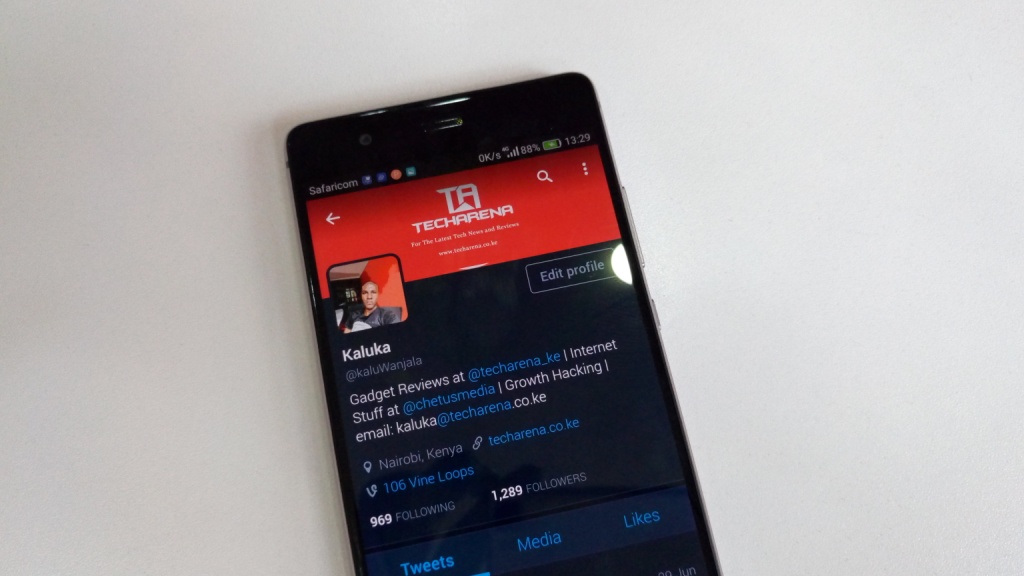 Twitter has finally added the Night Mode feature to its official Android app. Having signed up to be part of Twitter's beta program, I have used the feature for close to a month now and it is a very useful thing to have. This feature makes it easier for you to use Twitter in the dark as it doesn't hurt your eyes so much and does light up the room like the standard UI you get on the app.
The Night mode feature is currently available on Twitter's app for Android and it is still not clear when iOS users will be get it.
To turn on the Night Mode feature, you will have to tap on your profile picture to access your menu options, you can also swipe from left to right when on the app. From the menu option, you will see the 'Night Mode' option which you can tap on to turn the feature on. When turned on, it turns your display from the white background to a deep navy tone while turning all the text to white. This makes it easier for you to look at your screen if you are in a dark room.
The Night Mode feature is a welcomed addition to Twitter but the only issues I have with it is that there is no way to automatically turn it on and off depending on the time of day or even lighting around you. This isn't something hard to implement and I hope Twitter will add it with the next update. I don't want to have to turn the feature on and off every now and then.

This feature is available on the latest stable version of Twitter for Android which you can get from the Google Play Store. You can get this version by clicking here.
Also Read: Twitter's new Material Design is now available to All Android users