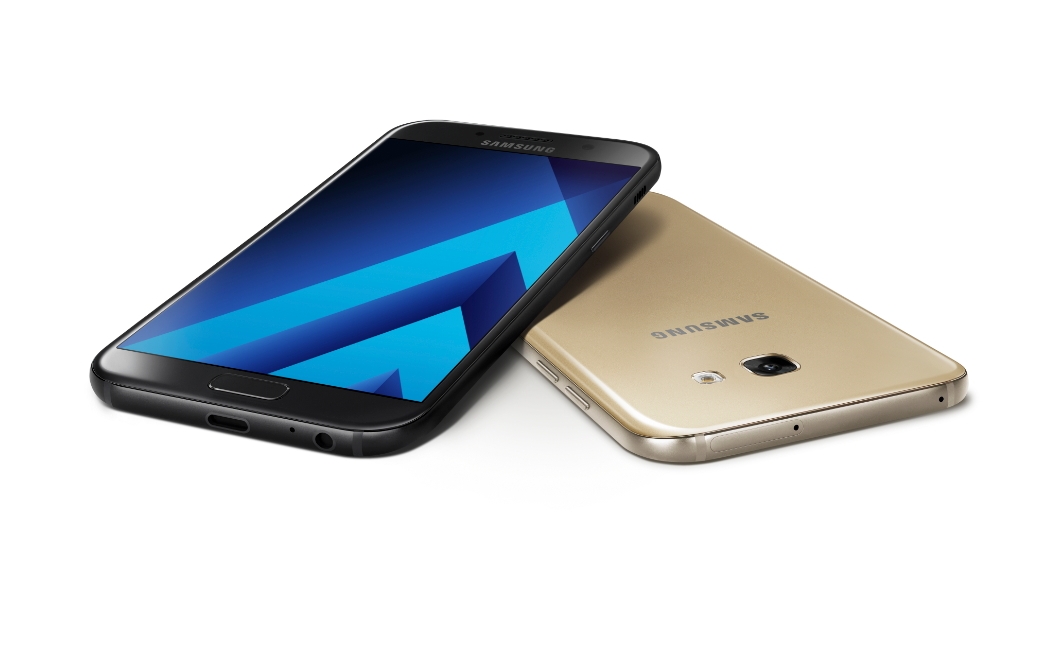 Samsung has introduced the latest Galaxy A series; the 5.7-inch A7, 5.2-inch A5 and 4.7-inch A3 smartphones into the Kenyan market. These devices which were launched globally at the beginning of the year come with refinements from the previous editions that deliver a beautiful design, powerful performance and ultimate convenience.
"Samsung Electronics is always striving to ensure our customers have the most advanced products on the market," said Jung Hyun Park, Vice President and Managing Director, Samsung Electronics East Africa. "The latest Galaxy A series is a testament to this. We integrated our unique approach to design as well as the features Galaxy customers have come to love to provide added performance without compromising on style."
The Galaxy A features a premium metal frame and 3D glass back that draws on Samsung's premium design heritage. With a sleek camera, the device is more seamless than ever and comfortable to hold and use. The Galaxy A is available in three stylish colours including Black Sky, Gold Sand and Blue Mist.
The Galaxy A5 and Galaxy A7 devices come with enhanced front and rear 16-megapixel cameras, which are now more stable with accurate autofocus, resulting in vibrant and clear photos and selfies even in low-light conditions. The Galaxy A3 has an 8-megapixel front camera and a 13-megapixel rear camera.  With an improved camera user interface, it is easy to capture selfies with the Galaxy A 2017 range of smartphones, that now feature a Floating Camera Button which you can move freely around the screen, so you can comfortably take selfies with one hand. Additionally, the improved user interface lets you easily swipe left or right to quickly change and select modes or instant photo filters. Users can leverage modes such as the Food Mode, HDR or professional mode to optimize photos and enhance the colour of images.
Galaxy A takes the hassle out of everyday tasks. For the first time on the Galaxy A series, the smartphone offers IP68 water and dust resistance, allowing it to withstand the elements, including rain, sweat, sand and dust, making the device suitable for nearly any activity or situation.
The Galaxy A provides a larger memory as well as expandable storage with microSD support up to 256GB. With a longer battery life to keep up with users' active lifestyles and Fast Charge, the device powers up in no time. The Galaxy A is equipped with reversible USB Type-C port for easy connectivity including hassle-free charging. It also features Always on Display so users can quickly glance at the time and calendar without waking up the device, saving time and battery.
The new A series range of smartphones feature a fingerprint sensor and a new Secure Folder feature that makes them safer than ever before. The secure folder is a safe and hidden location within the A series to store all of your personal files and apps. You can even create separate app accounts, so you can keep sensitive information out of the wrong hands. The secure folder also supports biometric authentication and is based on Samsung's high encryption security platform known as KNOX.
Also Read: Samsung Launches The Galaxy Tab A 10.1 With S-Pen