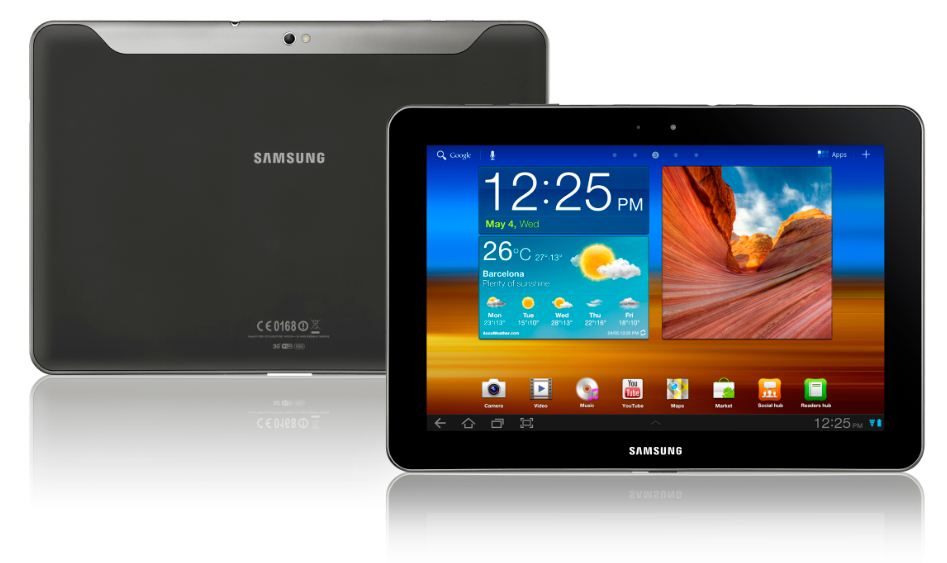 Samsung Electronics has incorporated the highly acclaimed stylus pen features to the Tab A line-up with the introduction of the Galaxy Tab A 10.1" with S Pen which is now available in Samsung Experience stores, Fone Xpress outlets and authorized dealers countrywide. The new Tab A 10.1" with S-pen provides users with enhanced productivity and the potential to be more creative with their tablet.
The new Tab A combines a strong octa core processor, along with a large and vibrant 10.1" display that brings content to life all within a sleek and highly mobile, lightweight tablet.
"With an embedded S Pen, consumers can discover more ways to express themselves and unlock their personal and even business productivity while on the move. They can write notes, draw/sketch and edit with precision. They can even annotate documents and take notes on screenshots or even create GIFs (short animation of a video) by simply using the S-pen to draw around a preferred area of a video as it plays," said Mr. Jung Hyun Park, Managing Director, Samsung Electronics East Africa. "With the included S-pen on the Tab A 10.1", Samsung has expanded the versatility of the consumers tablet experience." 

With improved pressure sensitivity and a ballpoint pen-like experience, the S Pen is ideal for everything from note taking to drawing intricate creations. Furthermore, the S Pen can translate and pronounce any word when a user hovers over it, as well as select and animate a GIF to share with friends and family. The Tab A 10.1" also incorporates a new app, Samsung Notes, which combines Samsung's fleet of writing apps, such as Action Memo, S Note and Scrapbook, in one location for a seamless experience. With the S Pen, users have so many ways to express themselves.
Through a simple press of the button on the S-pen users can access the below Air command features which include;
Create note: Gives you quick access to the Samsung Notes application that you can use to write, sketch or draw. 
Smart Select: Allows you to use the S-pen to select an area on the screen, webpage, or document that can be saved and shared as an image. The selected area can also be sketched or written on using the S-pen. You can also use the Smart select feature to convert videos into animated GIF's or extract text from selected areas. 
Screen Write: Takes a screenshot of what is currently displayed on your screen and allows you to draw, sketch or write on the screenshot. 
Translate: Hover your S-pen over a word to translate it into a selection of languages.(*Feature requires internet connection).  
Screen off memo: Easily bring your ideas to life when inspiration strikes. Screen off memo allows you to easily take down quick notes without having to turn on the screen. Simply pull out the S-pen to write a quick note on the screen 
Delivering on Samsung's legacy of great displays, the Tab A 10.1" is no exception – whether you are binge-watching the hottest new show or video-chatting with friends. With a high resolution (WUXGA 1920 x 1200) screen and a higher pixel density (1.7 times denser than its predecessor), the Tab A offers improved readability so that consumers can differentiate refined detail as well as comfortably read for extended periods of time. Additionally, the screen incorporates an anti-glare feature and a blue light filter to reduce eye strain. 
The Tab A 10.1″ with S Pen is packed with a powerful Octa-core processor, 3GB of RAM and a long-lasting 7300mAh battery that gives users convenience when out and about for work or play. The large 10.1" screen is also well suited for multi-tasking as you can run two apps side-by-side using the Multi-window feature And with a microSD™ card, consumers can expand their tablet's memory from 16GB up to an additional 256GB so they can keep more of the movies, photos and apps they love