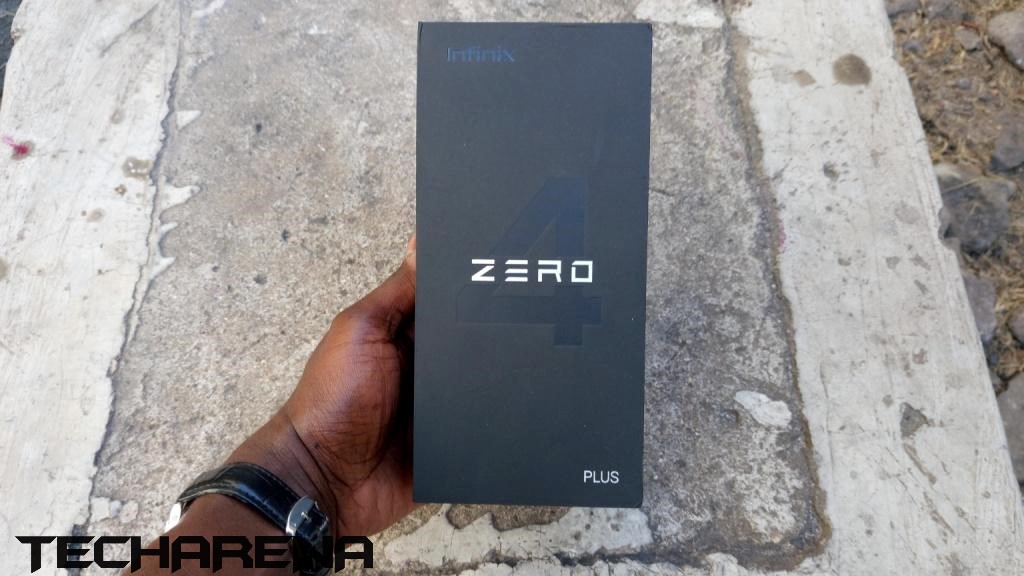 Late last year, Infinix launched its flagship smartphone, the Zero 4, in the country. In addition to the standard Infinix Zero 4, the company also launched a bigger version of this phone, the Infinix Zero 4 Plus. Just like the Zero 4, the Zero 4 Plus is a camera-centric smartphone designed for those looking for exceptional camera performance from their devices.
I have had the Infinix Zero 4 Plus for more than a week and having used it for that long, I have decided to do my first impressions on it. The phone is a lot more like the smaller Zero 4 but has a few differences that might be appealing to certain people.
Unboxing the Infinix Zero 4 Plus
Given that the Infinix Zero 4 Plus is the flagship smartphone from the company, I believe it is important for people who are planning to buy it to know what they get in the box when they buy it.

Below is what you get in the box
The Phone (Infinix Zero 4 Plus)
Earphones
Screen protector
Transparent back cover
USB Cable
Power Adapter
User Manual
First Impressions
Now that we know what we get in the box, let's get to the phone. Holding the phone for the first time, I felt how massive it is. This phone has a 5.98-inch display that is not small in any way. This display has a resolution of 1080 x 1920 pixels. Its build and design is similar to that of the standard Zero 4 but this one is slightly bigger and bulkier. The overall design is pretty good, feels premium in my opinion. It has an all metal back cover that is non-removable with 2.5D glass on top of the display. This combination gives the Zero 4 Plus a premium look and feel.
Also Read: The Infinix Zero 4 Vs The Infinix Zero 3
Switching the phone on for the first time, you get to interact with XOS just like with any smartphone from Infinix out there. The phone is running on Android 6.0 Marshmallow and not Android 7.0 Nougat. At this point we do not have any information as to when it will be getting the Nougat update but Marshmallow is fine too.
From playing with the Infinix Zero 4 Plus, I have noticed its quite snappy. Yes, I know most new smartphones tend to be fast but the Zero 4 Plus feels much faster in my opinion. It is powered by the 2.1 GHz Helio X20 processor which is a Deca-Core (processor with 10 independent units) unit paired with 4GB of RAM, 32GB of storage space that can be expanded to 128GB using a MicroSD card. The GPU used here is the Mali-T880. As I have already mentioned, this phone is quite fast, handles everything I throw at  it without any issues, multitasking is also something it does well. I will talk more about performance in its full review.
Infinix Zero 4 Specifications
Below is a look at the key specifications of the Infinix Zero 4 Plus.
Display Size: 5.98 inches with a resolution of 1080 x 1920 pixels
Processor: 2.1 GHz Helio X20 (Deca-Core)
RAM: 4GB
Storage Space: 32 GB, can be expanded using a microSD card to 128GB
Android Version: Android 6.0 Marshmallow
Camera: 20.7 MP with dual LED flash at the back with a 13MP front facing one
Battery: 4000 mAh non removable battery
Overall, the Infinix Zero 4 Plus is an impressive device, there is nothing I hate about it so far. I will have a full review of this phone in about a week so watch out for that.
The recommended price of the Infinix Zero 4 Plus is Ksh 21,000.
Also Read: The Infinix Zero 4 Review