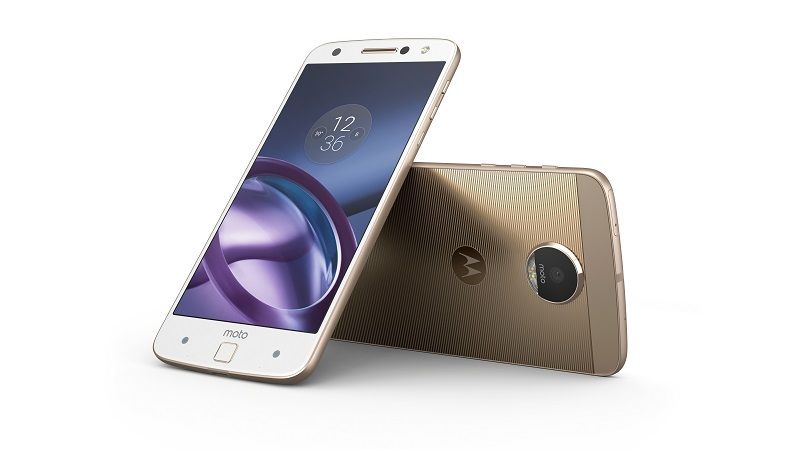 Last month, we told you that Lenovo had plans to bring the Moto Z smartphone to Kenya. Well, the wait is finally over and the company will be launching this smartphone tomorrow. The company has already sent out media invites to the launch event tomorrow morning.
The star of the show will be the Moto Z and we are not sure if we will be seeing other devices from the company at the launch. The Moto Z is a mid-range device and it will be interesting to see how it performs on the market. The upper mid-range smartphone segment in Kenya is still wide open so Lenovo has a chance with the Moto Z but this device is coming to the market a bit too late, those who really wanted this device could get it through other channels.
Even with that said, it is good to see the Motorola brand back in the country. The brand exited the Kenyan market a while back as competition got tough and it just couldn't pick up. The company hopes things will be different with the Moto Z. For those who do not already know, Lenovo owns Motorola and that is why it is the company brining the Moto Z to the country.

The Moto Z has seen positive reviews ever since it was launched. The most recent version of the Moto Z was launched back in September 2016 and provides users with a pure Android experience they wouldn't get from other devices.
Below is a look at the specs of the Moto Z.
| | |
| --- | --- |
| OS | Android 6.0.1 Marshmallow |
| Dimensions | 153.3 x 75.3 x 5.2 mm |
| Display | 5.5-inch, 1440 x 2560 pixels |
| Processor | Qualcomm Snapdragon 820 |
| RAM | 4GB |
| Storage | 32/64GB / MicroSD 256GB |
| Cameras | Rear: 13MP / Front: 5MP |
| Ports | Type-C USB |
| Networks | GSM, FDD LTE, TDD LTE (LTE Cat 6) |
| Battery | 2,600mAh |
Lenovo Hasn't had a smooth ride
Lenovo launched some of its smartphones in Kenya back in 2015 but has not had a smooth ride since then. The company's devices are not cheap compared to what some well know Chinese brands offer. Lenovo has also not done a good job when it comes to bringing its latest smartphones to the country. This means that we have always had to stick with its older devices or those who really wanted its devices had to import using other channels.
Let's hope this will not be the case with the Moto Z.
We will try to get a review unit of the Moto Z so watch out for that.
Also Read: Lenovo Vibe P1M Review: 18K? Really?