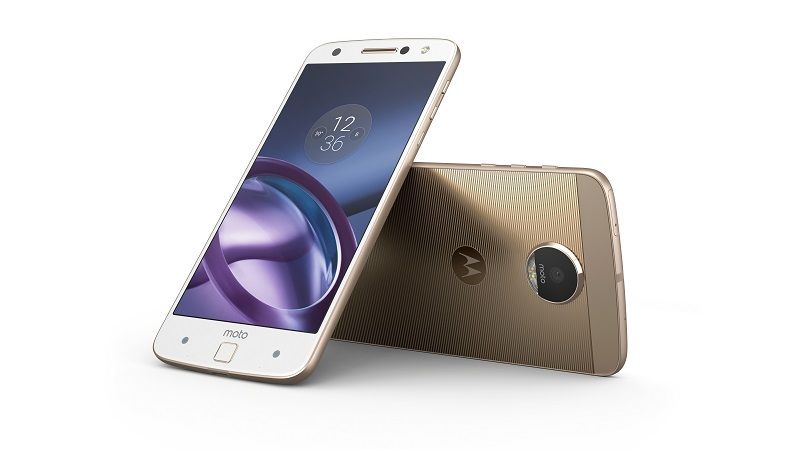 Lenovo is set to bring back Motorola to the Kenyan smartphone market later this month with the launch of the Motorola Moto Z. If you don't already know, Lenovo owns Motorola and even though the company sells devices from both brands internationally, in Kenya the company said that it wanted to focus on Lenovo devices first. This was back in 2015 and things have changed and it looks like the company is finally ready to officially bring Motorola smartphones into the country.
A source with knowledge of the matter tells me the company plans to launch the Moto Z in Kenya as early as this month if it all goes as planned. At the moment, the company plans to only bring the flagship Moto Z in the country. The company may decide to use this device to see if the Kenyan market is worth investing in. Lenovo is yet to finalize on everything and so far we do not have the price it will be selling it at, we will update you on this when we get more information.
Even though Motorola is a well-known brand and the Moto Z is an amazing device, its high price is out of reach for many people. The company should use devices such as the Moto G to build its brand before bringing the most expensive ones. I believe this is a sure way for the company to not only try to sell to those who know Motorola from way back then but also to those who just want a good device but don't know much about Motorola. Whichever route Lenovo decides to take regarding Motorola, I am glad to see the brand back in the country.
The latest Moto Z model was released back in September 2016 and this is the one the Lenovo hopes will help it expand its presence in the country. Some of the specs the Moto Z comes with are listed below.
| | |
| --- | --- |
| OS | Android 6.0.1 Marshmallow |
| Dimensions | 153.3 x 75.3 x 5.2 mm |
| Display | 5.5-inch, 1440 x 2560 pixels |
| Processor | Qualcomm Snapdragon 820 |
| RAM | 4GB |
| Storage | 32/64GB / MicroSD 256GB |
| Cameras | Rear: 13MP / Front: 5MP |
| Ports | Type-C USB |
| Networks | GSM, FDD LTE, TDD LTE (LTE Cat 6) |
| Battery | 2,600mAh |
We will update you on this if and when we get more information. We will also try out best to get any of the Moto smartphones Lenovo will be launching later this month.