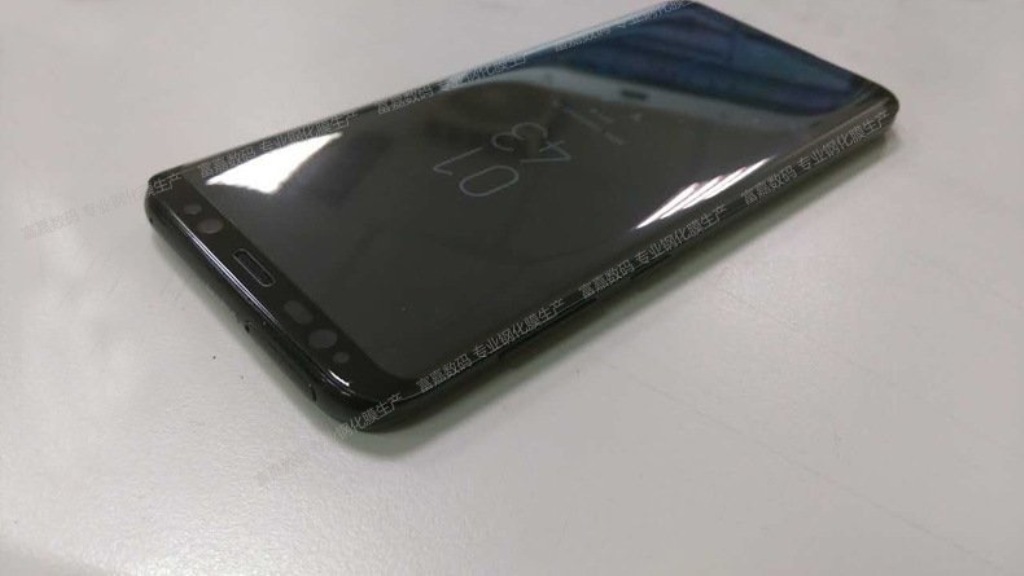 Since the Samsung Galaxy Note 7 was a disaster, the company is banking on the soon to be released Galaxy S8 to regain the trust of its customers. We are expecting the company to launch the Galaxy S8 anytime within the next two months and this means that you should expect to see numerous leaks about it. some rumors had pointed out that March 29 is when the company plans to launch the device but nothing has been confirmed so far.
The launch date aside, what people are interested in knowing is what the Galaxy S8 has to offer. Today we have images from a Chinese case manufacturer showing us the Galaxy S8 in all its glory. We already saw the first photo of the S8 a couple of weeks ago but the image did not provide much information about the device.
The latest images show the Galaxy S8 from top to bottom. One of the images reveals the dual-curved display we have heard Samsung plans to include on this phone. On the top section of the front panel we see what looks like an iris scanner, a couple of sensors and the front facing camera.

At the bottom we see the USB Type-C port, speaker grille and the 3.5mm headphone jack. It is a good thing to see Samsung isn't removing the headphone jack from its flagship smartphone the way Apple did with the iPhone 7.
We do not get a good look of the back of the Galaxy S8 where we expect the fingerprint sensor to be. We would love to see this since previous Galaxy devices have had the fingerprint scanner embedded on the home button and this will be the first time to have it at the back of a Galaxy S device. Besides this, we also expect the S8 to have a Bixby AI dedicated button which am not sure if it will be at the back or on the side.
The Samsung Galaxy S8 is expected to have a 5.7 inch display while the S8+ is to have 6.2 inch display. Powering this beast will be the Snapdragon 835 processor paired with 4GB of RAM. There might be a 6GB model of this phone but that will be available in very few markets.
Also Read: Samsung May Launch A 6GB Version Of The Galaxy S8 In Select Markets