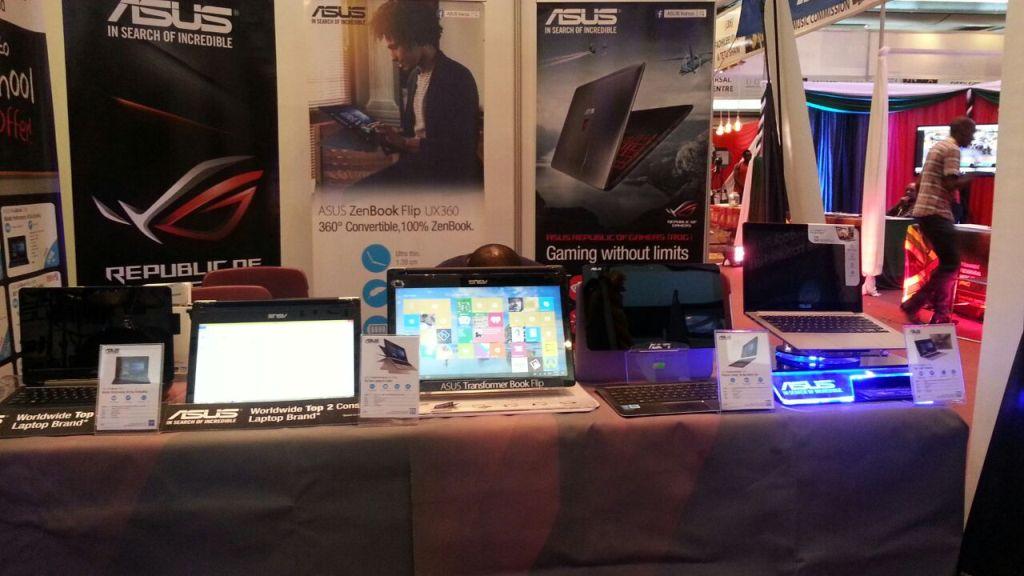 Besides productivity, we as consumers also choose devices (both laptops, PCs and smartphones) that will not disappoint us when it comes to entertainment. Asus knows about this and that is why the company was at the Ongea festival, the 2nd Eastern Africa Music Summit that took place last week at the Sarit Centre Expo Hall to showcase some of its devices that offer exceptional audio performance.
At the event, Asus showcased some of its devices that users can currently buy in the country. One device that was on display at the event was the Asus VivoBook Pro NW552. This is a gaming laptop that also shines when it comes to the audio. According to Asus, the audio is tuned for experts and has the "exclusive ASUS SonicMaster Technology takes audio even further." I will talk about the ASUS SonicMaster Technology later in this post.
Speaking about the company's presence at Ongea festival, Faith Kori, Asus marketing manager Kenya said, "Asus is happy to be part of Ongea festival event since we pride ourselves in the fact that   our Machines come with Asus SonicMaster Audio Technology that takes audio even further." With more and more manufacturers flooding devices with devices that share a lot of features, seeing a company such as Asus differentiate its devices with superior audio performance is encouraging. This is especially so for the music lovers or those who generally prefer a better audio experience from their devices.

"With Asus AudioWizard which has 5 selectable modes where one is the Music mode which brings your music to life. Basically, Asus machines are made for music," concluded Ms Kori.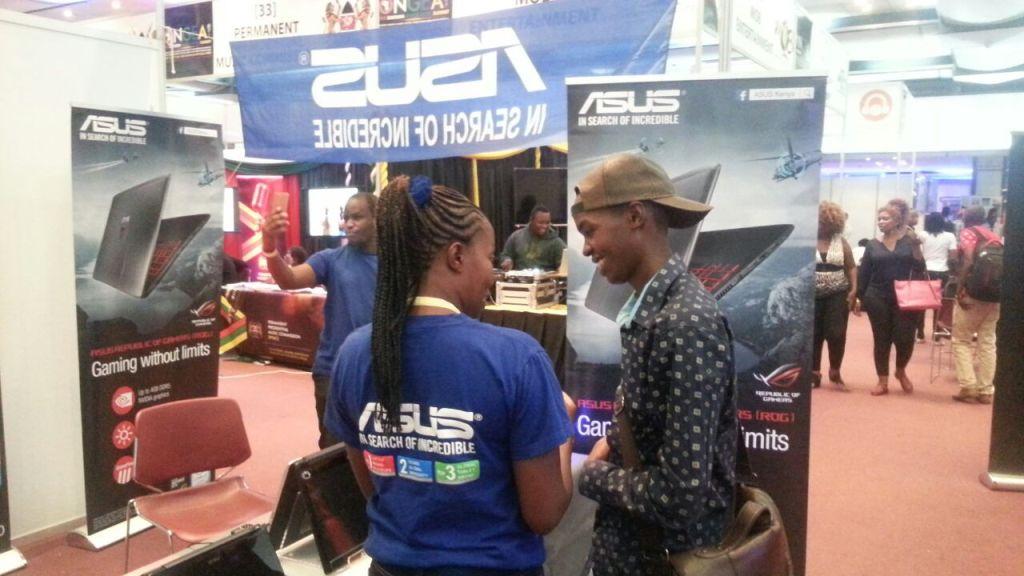 About Asus SonicMaster Audio Technology
The Asus SonicMaster Audio Technology was co-developed by the Asus Golden Ear team and ICEpower and uses fine-tuned software and powerful audio hardware to ensure users get the best sound on their laptops. Devices such as the Asus VivoBook Pro NW552, which was at the Ongea festival, come with front facing speakers that the company says will provide you with sound with crystal-clear vocals and deep rich bass even at very high volumes.
Still on sound, Asus also incorporates what it calls AudioWizard-optimized tuning on its devices. The Asus AudioWizard has five different modes that ensure you get the best experience. These include the Music mode that brings your music to life, Recording mode to give you crystal-clear and dynamic recording, Gaming mode to guarantee the best audio experience when gaming, Speech mode that will make sure voices are clear and powerful and the Movie mode to give you a cinematic experience.
Asus Gaming Devices in Kenya
Asus has a wide range of devices in the country from normal productivity devices to even gaming laptops. We do not see many manufacturers bring their powerful gaming devices in the country but Asus has a couple of devices that gamers will appreciate. If you are  a gamer or are aspiring to be one, you may want to check out some of the devices Asus is selling in Kenya.
Also Read: Asus Transformer Book T300 Chi Review: Thin And Practical 2 In 1 Laptop