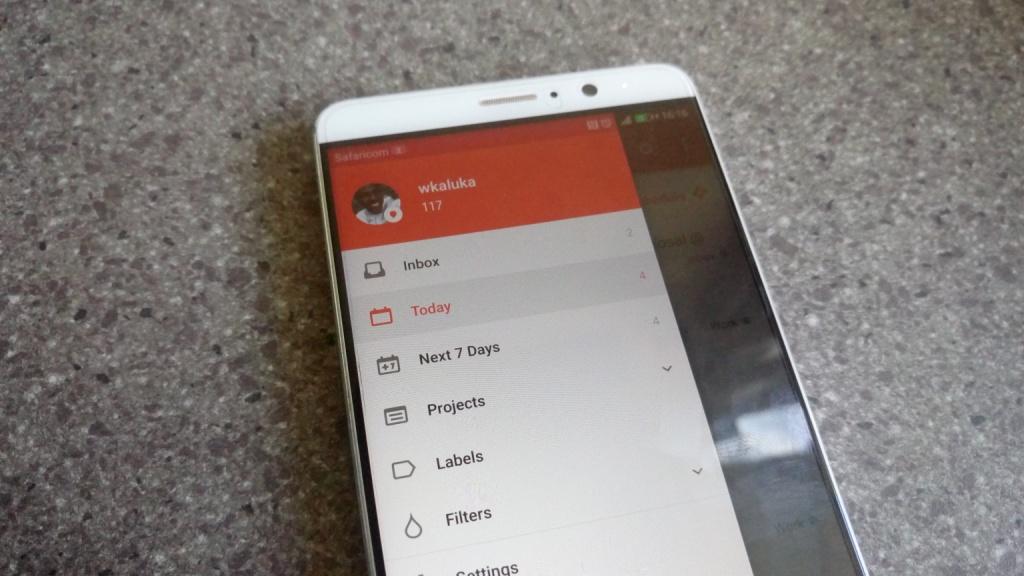 If you live a busy life or if you just want your life to be organized, you may want to check out any of the many list and task managing apps out there. I have used many such apps and Todoist and Wunderlist top the list. In this post, I will be focusing on Todoist as I find it to be easy to use.
What is Todoist?
Well, as I have mentioned above, this is a to-do-list and task managing application that is available on all the major platforms. This app allows you to list down the tasks you want to accomplish and tick them off one by one as the day goes by.
The company describes the app as "A powerful task manager for personal or collaborative productivity that lets you manage your to do list from your inbox, browser, desktop, or mobile device. For people who want to accomplish great things in less time, with less effort."
With Todoist, you can mark each task with a different colour depending on the category it falls under. Some of the main categories that you get with the app include 'Work', 'personal', 'shopping', ínbox' among others. With these different categories, you are able to see which tasks to handle at that moment depending on your schedule. The different colours for the different categories also give the app a much better look and feel.
You also have the option of prioritizing the tasks to ensure you handle the most urgent ones before the rest. You can flag the tasks into 'Priority 1', 'Priority 2', 'Priority 3' and 'Priority 4'. Priority 1 is for the urgent task that you probably want to handle first and this has a deep red colour just to know that.
Why You Need it
By having a task manager on your phone, you can break your big tasks into small and achievable ones and this makes it much easier for you complete them. By breaking down a big task, you will see the small ones as achievable and will not be discouraged when you think about what you have to do that day.
A to-do-list app is also helpful for those who have so much to do and tend to forget easily. The app has all the tasks you want to complete on a particular day and allows you to tick them off one by one as the day goes by making sure you do not forget what you set out to do.
What makes Todoist better is the reschedule option. This is designed for those who are not able to complete the tasks they set out to. You will get a notification on your phone and on email that you have overdue tasks and you are presented with the option of rescheduling the tasks to the next day or even a day after.
Todoist is available for free on all the major platforms but there is a premium version for you to unlock some more features if you feel like doing so. Head over to your respective App store and grab it if you have been looking for an app that makes it easier for you to handle your daily tasks.
Also Read: Download Of The Day: Logo Quiz