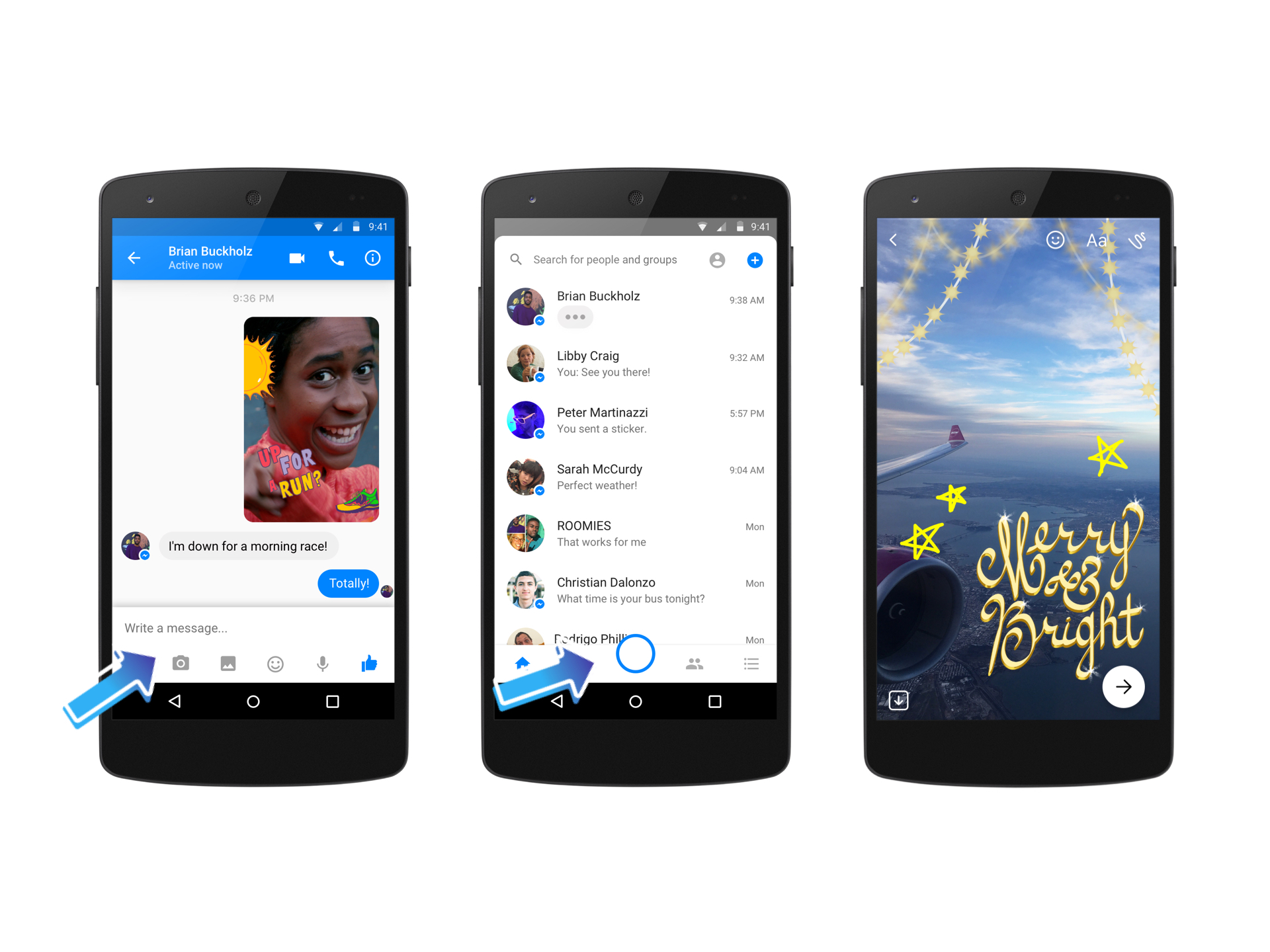 Facebook has just updated its Messenger app with a new native camera that brings some features you may have already seen on Snapchat. The new native camera on Facebook Messenger allows users to take selfies and add special effects before sending them to their friends. Even though this feature has been available on Snapchat, some of the special effects are not yet available on the platform.
With the updated Messenger app, users will be able to write and draw on their selfies before their share them with their friends.
Even though Facebook is announcing the availability of these features, the company has advised users to be patient as it will be rolling out in the coming days. This means that you may not be able to get the updated app at this point. It will take time before the company finalizes on things and pushes the app to the different stores.

Facebook isn't just introducing these features with the updated app, the company says that the camera on the updated version is faster and easier to use. In a statement, the company said, "In some ways the camera is now replacing the keyboard. As more people use Messenger in their everyday lives, we wanted to make it faster, simpler and more fun to send photos and videos — so we built the new Messenger camera."
Users will be able to access the new camera from the chat list and from within specific chats. Taking a photo is simple and all users are required to do is tap once, to record a video, you will have to long press in the camera.
Also Read: Facebook Adds Instant Games to Its Messenger Platform