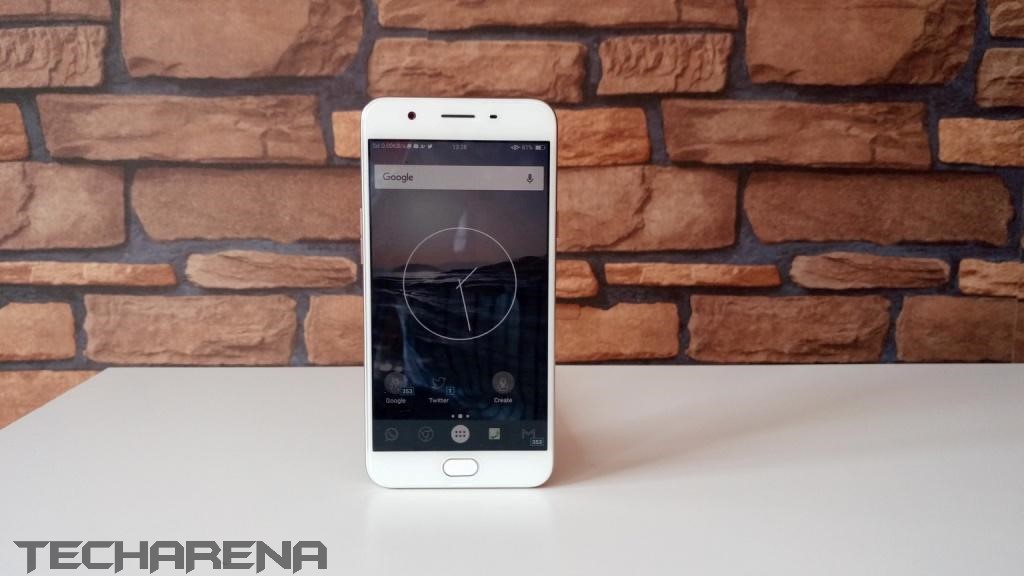 A couple of weeks ago, OPPO launched the F1s in Kenya. The company is referring to this as the 'Selfie expert' showing clearly that it is using it to target the younger generation. OPPO has been in Kenya for a few years but this is the first time we have had a chance to review one of their devices. With that said, I wasn't sure what to expect when I got my hands on the F1s. OPPO has not been active in Kenya so I have not seen the company as being serious about the Kenyan market. Well, it looks like I have been wrong as the company has been working behind the scenes to build its channels and brand in the country.
I have been using the OPPO F1s as my daily driver for a little over a week and this review is meant to give you an idea of what the phone is about and if it is the right one for you. Before we get into the review, you probably are already asking about its price. The recommended price is Ksh 27,990 which the company says is a bargain when you look at its specs.
Design
Slim with Metallic back cover
The one thing you will fall in love with when you see the OPPO F1s is its design and build. The design borrows a few things from the iPhone but looks good nonetheless. I can't remember the number of times some of my friends thought I had an iPhone when I took out this phone. This is especially so if you look at the back of the phone. The back is also where you will find the 'OPPO' branding and the 13MP camera with LED flash. There is not fingerprint scanner at the back because that is embedded on the home button.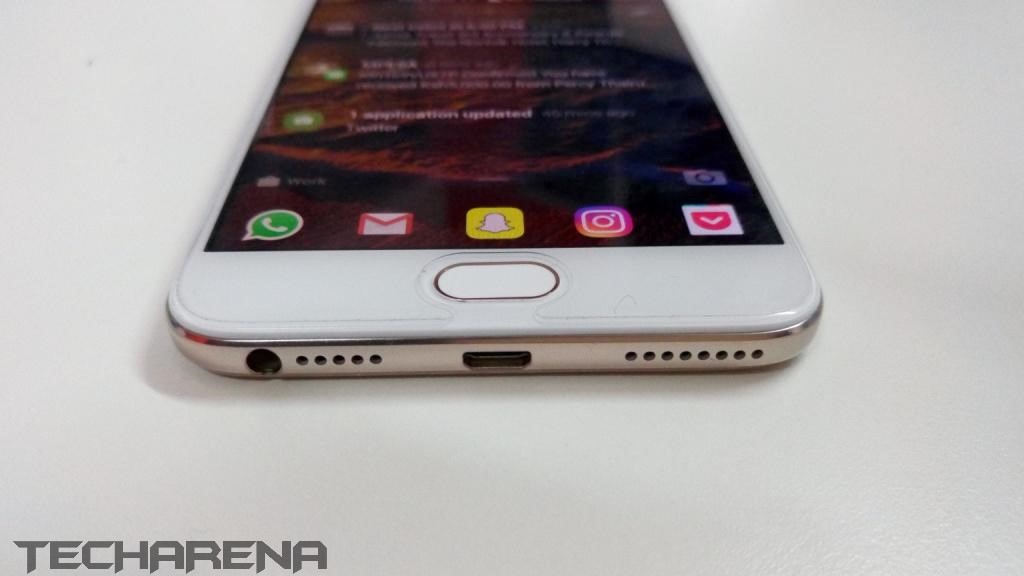 At the front, OPPO has included a 16MP camera with a few sensors next to it. The camera isn't supported with LED flash but the screen can act as your flash when taking photos in areas with bad lighting. Speaking of the screen, it is a 5.5 inch one that is protected with Gorilla Glass 4. Even with that, OPPO has included a screen protector (pre-installed) to ensure the display is always protected.
As I have mentioned above, the fingerprint sensor is embedded in the physical home button. The capacitive buttons next to it are backlit making it easier for you to see them in the dark. At the bottom of the OPPO F1s are two speaker grilles (only one has actual speakers, the other one is for aesthetics), headphone jack and the MicroUSB port. The power button is on the right with the volume keys on the left. The SIM card/MicroSD tray is also on the right.
Overall, the OPPO F1s looks very stylish, I have the Gold one that looks absolutely beautiful. The attention to detail with this phone is evident from its design.
Display
5.5 inch, 1280×720 pixels, 267 ppi
As I mentioned above, the OPPO F1s has a 5.5-inch display with a resolution of 1280×720 pixels giving a pixel density of 267ppi. Yes, you read that right, the F1s does not have a Full HD resolution that to be honest isn't that big of an issue but in some situations the icons are not so sharp as you may want them to be. In my opinion, a 5.5-inch display ought to be Full HD especially if you consider the phone's Ksh 28,000 price tag.
OPPO F1s Display
Even with that said, I did not experience any issues with this display, using the phone under direct sunlight was a pleasant experience even though it struggles a bit when the sun was right above me. The display is bright and vibrant and you get a ton of features that allow you to change and customize the phone to your liking. The display also has an eye protection feature that filters out blue light making it easier and comfortable to use the phone at night or for a long time. If the 5.5-inch display is a bit too big for you to operate with one hand, there is a screen shrinking feature that allows you to reduce the size of the screen making it possible to use it with one hand.
Viewing angles are great with no distortions even with the brightness set at minimum.
Software and Performance
Android 5.1 Lollipop, 1.5GHz processor, 3GB RAM
For the software, the OPPO F1s comes with ColorOS 3.0 which is based on Android 5.1 Lollipop. ColorOS looks a lot like iOS which is something I did not like. I have used other custom overlays inspired by iOS but ColorOS is just too much for me. Just like iOS, ColorOS has no app drawer but you can easily fix this by installing a third-party launcher. For this I recommend Nova Launcher.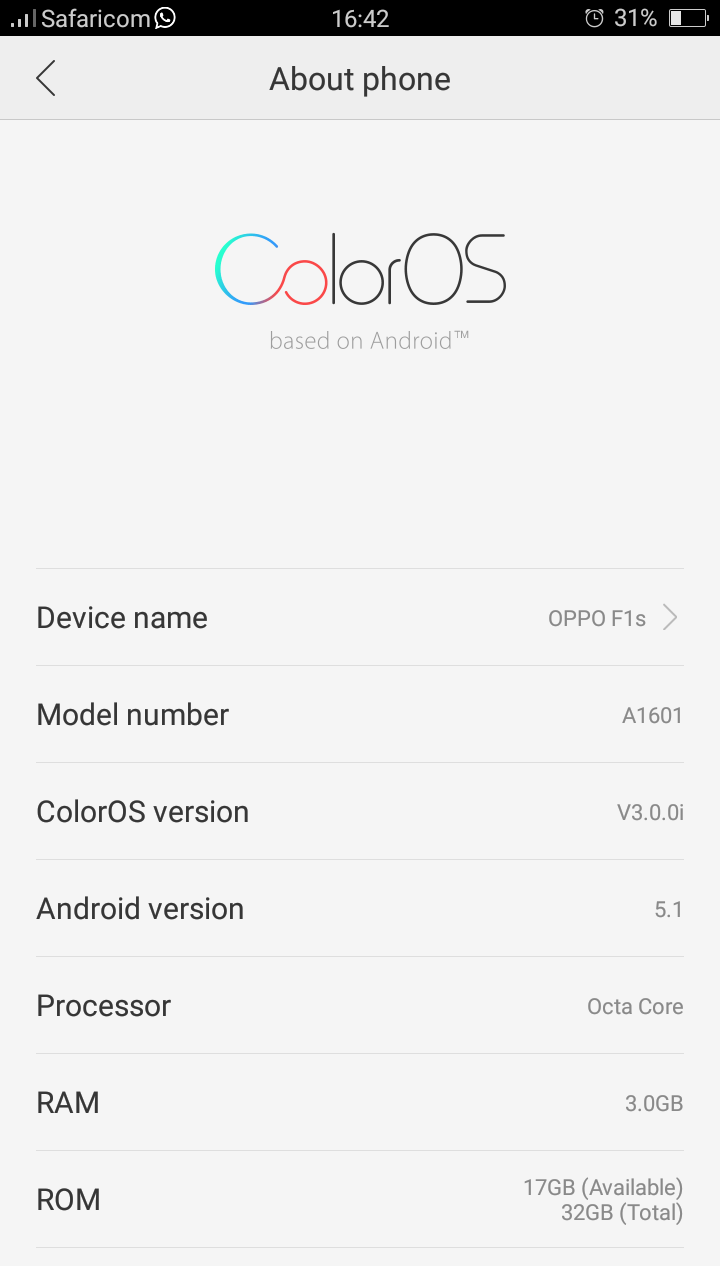 Another issue I have with this phone is that it comes with Android 5.1. As of now, we don't have a definite date as to when it will be upgraded with Android Marshmallow or Nougat. I know it is hard for manufacturers who have their own Custom overlays to roll out updated versions in time so am not going to be hard on OPPO on this.
Performance-wise, the OPPO F1s handled everything I threw at it without any issues. This is thanks to the 1.5 GHz quad core processor (Mediatek MT6750) and the 3GB of RAM. Multitasking is a breeze and at no one time did I have any issues opening apps or switching between the ones that were opened. It feels like the OS is built specifically built for this phone and this is one of the things I like about these custom overlays. ColorOS fine-tuned to give you and awesome experience. If you are into mobile gaming, this phone will not disappoint, you can play both light and heavy games without the phone slowing down.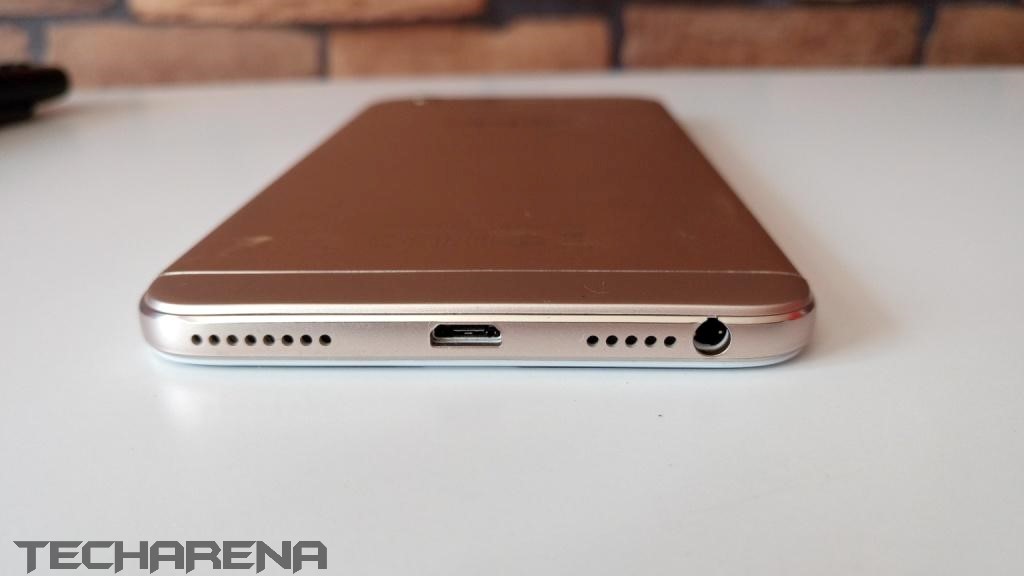 One other thing I liked about the OPPO F1s is that it is bloatware free. For those who do not know, bloatware are those apps that you normally find on your new phone and most of the times you do not end up using. It is a good thing that OPPO hasn't bundled up these apps except for the Kingsoft Office suite that you can easily uninstall.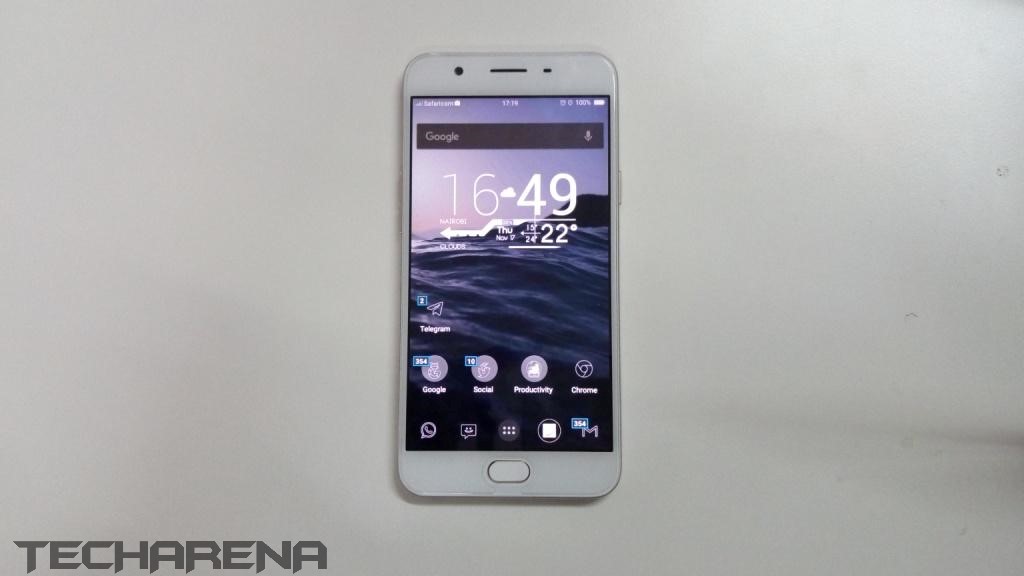 Notification management with ColorOS isn't the best, some notifications just refuse to show up. I was forced to open some of these apps if I wanted to know if I had any messages. This happened mostly with Telegram but everything worked fine with WhatsApp.
If you want a phone with an OS that is rich in features, the OPPO F1s is something to consider, it has so many tweaks and features that you can use to truly customize your experience.
Camera
13MP back, 16MP front
With most smartphones, we are used to see a bigger Megapixel count on the back and a smaller one on the front. This is not the case with the OPPO F1s, you get a 16MP camera at the back and a 13MP one at the front. This is because the phone is made specifically to attract the selfie addicts and OPPO hopes the bigger Megapixel count will do that.
The 13MP back camera is supported with a single LED flash and has phase detection autofocus. Photography has been OPPO's main focus with most of its smartphones recently and that is why you get a ton of features on the main camera app. The photos are great with accurate and sharp colours even with macro shots. You get five main features with the back camera including the Normal mode, Ultra HD mode, GIF mode, Double Exposure and Expert mode. The Expert mode is the manual mode, the double exposure mode allows you to superimpose an image over another, the GIF mode makes it easy to create GIFs while the Ultra HD mode is able to shoot 25MP shots.
The 16MP front facing camera is impressive even in areas with no so good lighting. Selfies are detailed and with Beautify 4.0, you can be sure that your photos are blemish free. OPPO used a 1/3.1 inch sensor and an F/2.0 aperture on the front facing camera, the company says that this allows more light to enter and therefore selfies are still clear even in low-light conditions.
Battery
3075 mAh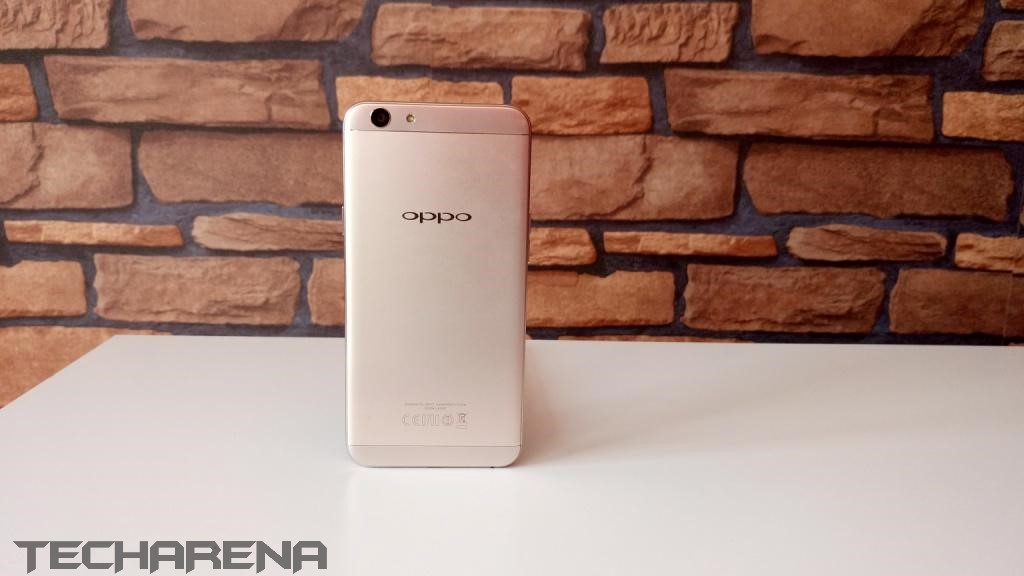 The OPPO F1s has a 3075 mAh non removable battery. Getting this battery to last the whole day was not an issue. In most cases, I could go to bed with about 30% battery remaining after a day of heavy usage. If you are not a heavy user who is always on his/her phone, you can get this phone to last for two days but this was not the case for me.
The OPPO F1s does not have VOOC fast charging feature so be prepared to wait a little bit longer for it to be fully charged.
Conclusion
Good option?
The OPPO F1s is one of the finest smartphones I have used recently. The amazing thing about this phone is its build quality and performance. The phone looks the part and performs exceptionally well. It feels like the software on this phone is specifically built for it and that is why is handles most tasks you throw at it. I tested the phone for about a week and I used Safaricom's 4G network most of the time and was never disappointed. The battery could last the whole day and the phone itself did not slow down.
The one thing I did not like about this phone is that it comes with Android Lollipop, has a 720p display and doesn't have the VOOC fast charging feature. I believe these would have made the OPPO F1s the must have phone for anyone looking for a device in the Ksh 28,000 price range.
Also Read: Tecno Phantom 6 Review – They ALMOST Did It!