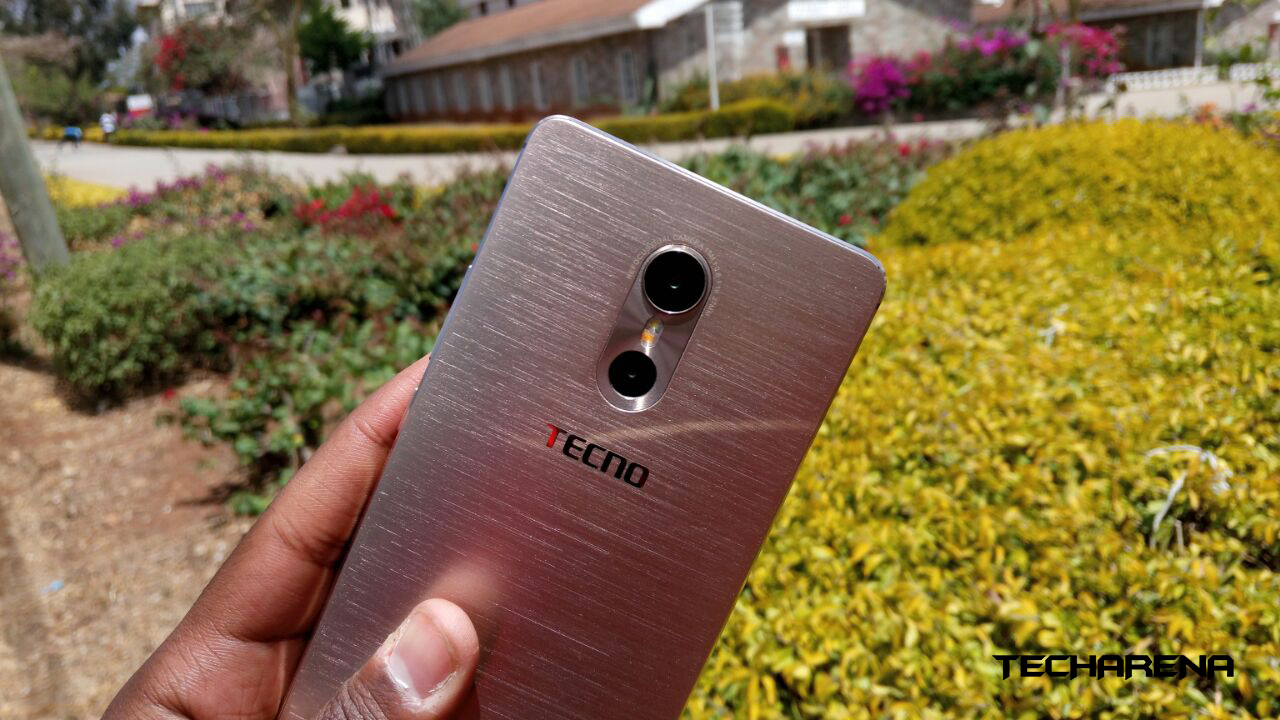 It's been really really long but here it is, our review of the Phantom 6! Some of you probably already have the device, some are still thinking whether to buy it or not. So the Phantom 6 is Tecno's flagship for this year, but I like referring to it as the second flagship since their number one device is obviously the Phantom 6 Plus. Anyway,to keep this review short and relevant, I will look at what's good and what's bad about the Phantom 6 and let you decide whether to get it or not.
The Good
Design

The best asset the Phantom 6 has is not even the dual cameras, it is that 6.155mm thickness – just to put this to perspective, the Phantom 6 is slimmer that the iPhone 7. Tecno are even marketing this device as the slimmest dual camera phone, unfortunately I cannot confirm this, so we will just take them on their word. If you are looking for a device that will attract the eye and feels super good in the hand, you cannot go wrong with the Phantom 6.

Camera(s)

The Phantom 6 has dual cameras (13MP + 5MP) on the back and one at the front (8MP). Before you go and jump ahead of yourself, the dual cameras do not work together to give you a better looking image, the second camera (5MP) is only used for capturing depth – this means that you can change the focus of a subject after you have taken the shot – only if you took the shot in the refocus mode. The 13MP main camera, does all the other work and it is pretty good at it. The dynamic range is good, and low light images look pretty nice (if you ignore the noise). Front camera does a good j0ob as well and you will not be disappointed (at least 90% of the time) in finding good looking selfie to share online. Here are a few sample images shot by the 13MP camera:

Performance
The Phantom 6 is powered by a Helio X20 processor, coupled up with 3GB RAM. This translates to a better than average performance. Throughout my usage, there's no day that I have experienced lags, only problem I have is that some apps take forever to open. Even playing games is a good experience. Thumps up Tecno!


Fast Charging
Imagine charging a phone from 0% to 100% in only 90 minute! Well, that is the reality with the Phantom 6. The USB Type-C combined with fast charging capabilities and the sort of small batteey ensure that you can quickly charge this phone really really fast. I stopped charging my phone overnight and I just plug it in whenver I feel it is low enough and after a short while, the phone is all juiced up.
Display

The Phantom 6 boasts of a 5.5″ 1080P AMOLED display that delivers colors like I have never seen before on a device at this price range. I will not go into the details of explaining AMOLED display but the snapshot is, colors look really really good and the blacks *gasps*! The only problem I have with this display is the brightness levels, it isn't that bright thus viewing it in direct sunlight can be a struggle, also, the PPI is too low. You can easily see the pixels on the edges of texts and icons but you can easily live with this.
The Not So Good
Software

I don't like HiOS. I don't think I ever will. HiOS took a good near-stock UI and made it look like a cheap iOS knock-off. I like android coz the the stock UI, so HiOS just doesn't work for me. I know most people don't care but here's why you should care, the Phantom 6 has brown color accents everywhere, even on common app icons. The unfortunate part, you cannot change this and the included themes store just doesn't cut it. This forced me to install a third party launcher and an icon pack, just to make the UI look pleasing enough for me.
Battery life
So, I did mention that the Phantom 6 has really fast charging, well the downside to that is the small battery. The Phantom 6 has a mere 2700mAh in-built battery which means if you are constantly on 4G network, you won't last through the day. The small battery is what made me really appreciate the fast charging.
Lack of a fingerprint reader
This is just me being me, but if a phone that costs less that KES.10,000 can have a fingerprint reader, I don't see why the Phantom 6 lacks one. Tecno will argue that they put in dual cameras but we've seen other devices with dual cameras and a fingerprint reader at the back, such as LG V10, V20 and the G5. Heck, even the recently announced Huawei Mate 9 has such a set-up. The alternative offered by Tecno is an iris scanner, which is just a gimmick and doesn't work as good as advertised. It takes too long to read your iris and doesn't work in the dark. I really wish the just put a fingerprint reader.
Wrap Up
So with all that said and done, is the Phantom 6 a worthy device? To some extent yes. It is beautiful and I would understand anyone who drools after it, but the little exclusions and negatives are what matter most to me.
I would recommend anyone to buy this device, but not without asking, do you really need it?
Read More: The Tecno Phantom 6 Plus Unboxing and First Impressions