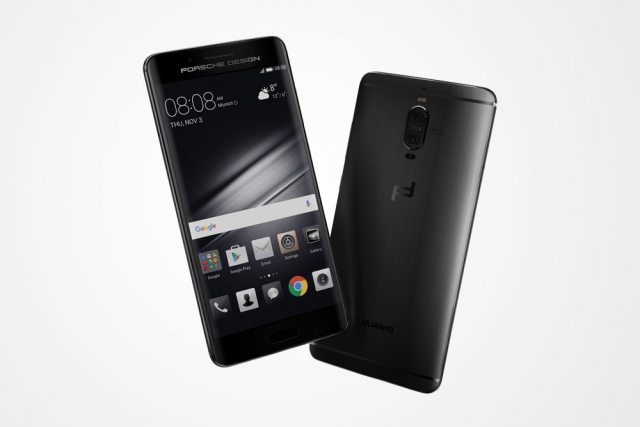 Earlier this month, Huawei introduced its flagship phablet, the Mate 9, to the world. The phone has not been available in Kenya but the company has said that it is planning to bring this device over year next month. According to Huawei, the recommended retail price of the Mate 9 will be Ksh 69,999 when it is launched. From the look of things, it is clear that Huawei has no plans of bringing the Porsche Design Mate 9 in the country.
Huawei has not given an exact date as to when the Mate 9 will be launching in Kenya but said that the pre-order process is currently underway. Pre-orders are accepted in select stores around the country and Huawei says the first 100 people who buy the Mate 9 will get the Huawei B3 fitness band for free.
Making the announcement, Huawei Mobile Kenya General Manager Mark Hemaobin said, "The penetration of smartphones in Kenya has been on the rise due to a strong economic climate and increasing internet and mobile connectivity. As a company, we are keen on taking advantage of these factors to grow our smartphone business. Introducing our Mate 9 in Kenya, just one month after the global launch shows how much we value this market."
Huawei Mate 9 pre-orders can be done either online or offline. Those who wish to do so will have to fill a form to facilitate the purchase. You should check out Huawei Kenya's Facebook and Twitter pages to find out where you can pre-order your Mate 9. For those wishing to use offline channels, this is where you will be able to get your Mate 9 from the following stores; Dixons, Mobile world, Huawei brand shop at Garden City, Office Mart, Royal King, Gadget world, Wataalamu, Keromatt, Sparks, Skyline, Decent One, Dhaval among others.
According to Huawei, these are the Mate 9 specs that should excite you as you wait for the phone to be launched in Kenya.
Kirin 960 chipset, the world's highest performing Smartphone processor

EMUI 5.0, an intuitive user interface that streamlines the users' experience with the OS

SuperCharge technology that delivers a full day's charge in 20 minutes

Second generation Leica dual-lens camera with 12-megapixel RGB sensor, 20-megapixel monochrome sensor and Hybrid Zoom, featuring a superior 2x magnification
Also Read: Huawei Unveils Its Third Mate 9 Model, the Mate 9 Pro