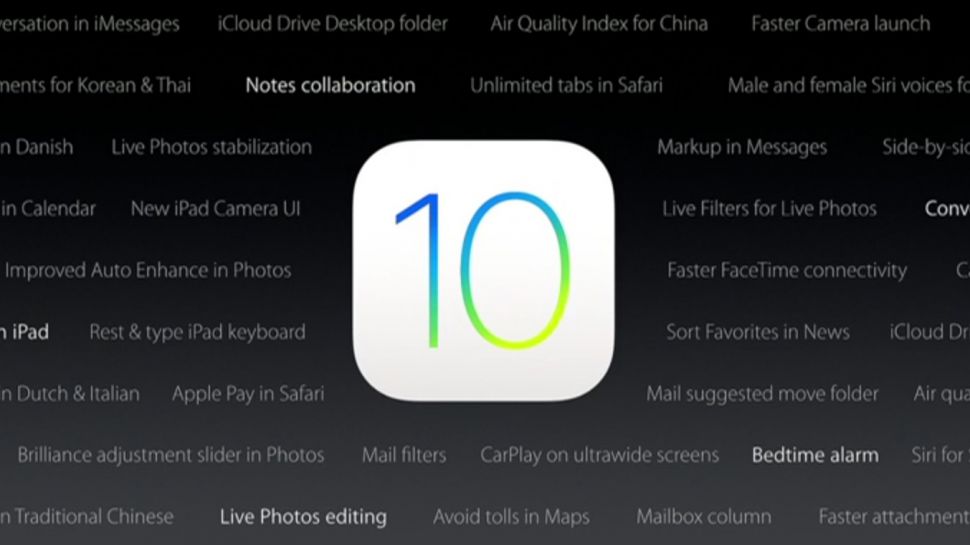 About a month after releasing iOS 10 to the public, Apple is back again and this time the company is updating the OS to introduce iOS 10.1. This is the first major update the company is rolling out since the release of the iPhone 7.
As expected, this update is released mainly to fix some bugs users have been experiencing. Some of these include issues connecting to some Bluetooth accessories and crashing when turning on the iCloud Photo library. Besides these, the update also introduces the ability to replay special effects in the Messages app, performance improvements and ability to compare transit fare when using Apple Maps.
How to Get iOS 10.1 on Your Phone
The update has just started rolling out but if you do not want to wait for the notification, you can get it on your iPhone by following these steps.
Head over to the Settings app and on the "General" section, find the "Software Update" tab.
Tap on "Download and Install" and the update will start downloading.
After downloading, the OS will be installed, you may also tap on "Install Now" if you have already downloaded the update.
Your iPhone will be restarted when the update has been installed.
Note: Make sure you have enough battery power before you start updating your device, you do not want to run out of juice while it is updating.
iOS 10.1 can be installed on the iPhone 5 or newer iPhones, iPad Mini 2, iPad Mini 3, iPad Mini 4, iPad Air, iPad Air 2, iPad Pro, 4th generation iPad and the 6th generation iPod.
iPhone 7 Plus Users Should Be Excited
With iOS 10, the people who should be excited are those who have the iPhone 7. This update introduces a beta version of an exclusive camera feature called portrait mode. This feature is only available for iPhone 7 Plus and uses the phone's dual lenses to create professional-looking photos that have a depth-of-field effect.
Not Just iOS
Apple is not just rolling out iOS 10.1, the company is also introducing watchOS 3.1, macOS Sierra 10.12.1 and tvOS 10.0.1.
Also Read: iOS 10 is currently installed in 66% of all devices