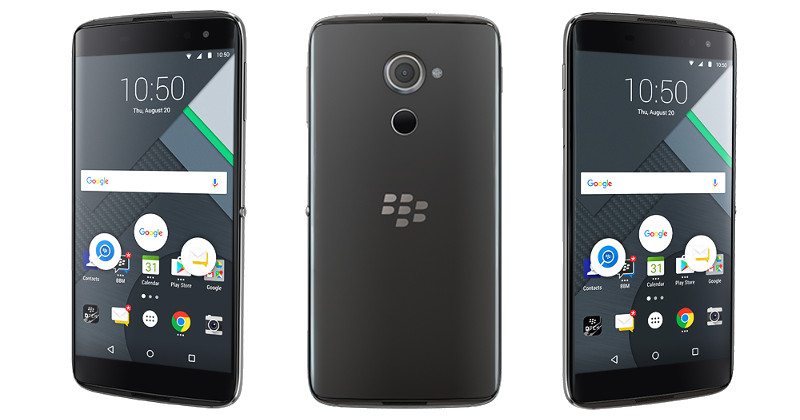 After weeks of waiting, BlackBerry has finally unveiled its third Android smartphone, the DTEK60. We have seen so many leaks about this phone that it feels like we knew everything about it before it was officially launched. BlackBerry has been focusing on security with its Android devices including the DTEK50 that is being replaced by the DTEK60.
The DTEK60 is also a security oriented device and what differentiates it from the DTEK50 and the Priv is the fingerprint sensor. The fingerprint sensor can be used to unlock the phone as well as make purchases with Android Pay. The phone will also be getting monthly security updates as Google releases them and comes with a work-oriented software, BBM protected and SecuSUITE, all these are security oriented features.
Security aside, the BlackBerry DTEK60 comes with some decent specs. Staring with the screen, it has a 5.5-inch display with a Quad HD resolution. Powering it is the Qualcomm Snapdragon 820 processor paired with 4GB of RAM and 32GB of internal storage space.

At the back, the BlackBerry DTEK60 has a 21MP camera with dual-tone LED flash and PDAF. Still at the back is where you will find the 3000 mAh battery that supports Quick Charge 3.0. As you can see, these are not just any specs you will find on any Android phone, BlackBerry has pushed itself and to be honest am impressed.
As for price, BlackBerry has done a better job, the phone is available for $499 (approximately Ksh 51,000). Considering the specs, this looks like a very good deal compared to what other manufacturers out there are offering. The phone is already available in select markets including the United States, Canada, UK, France, Spain, Germany, Italy, Spain and the Netherlands.
Also Read: The BlackBerry 'Mercury' Shows Up on GeekBench confirming the 3GB of RAM and Snapdragon 625 Processor